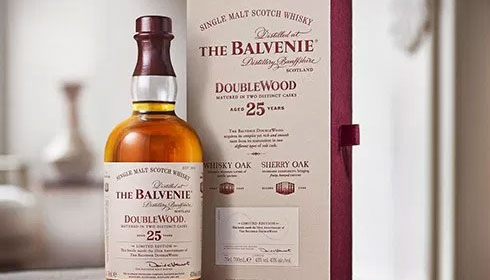 Balvenie 25 Years DoubleWood
After the original Balvenie 12 Years DoubleWood (supposedly the first 'finished' whisky ever, back in 1983) and the more recent 17 Years DoubleWood, there will soon be a Balvenie 25 Years DoubleWood as well, bottled at 43%.
This is a limited edition that marks the 25th anniversary of the DoubleWood concept: a first maturation in American oak bourbon casks and a second period in European oak sherry casks.
As a side note, The Balvenie will also release Batch #5 of its Tun 1509 series in the near future.
Update: now available from Master of Malt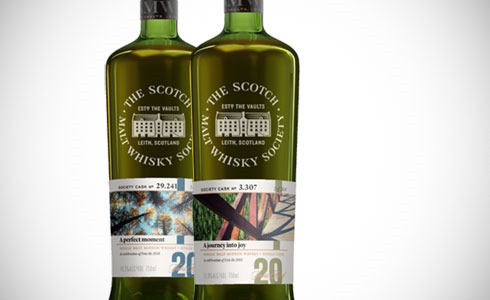 Scotch Malt Whisky Society – Feis Ile 2018 bottlings
Two new labels for SMWS bottlings popped up, both intended as Feis Ile 2018 releases.
SMWS 29.241 'A perfect moment' is a 20 years old Laphroaig bottled at 49,3% (240 bottles). SMWS 3.307 'A journey into joy' is a 20 years old Bowmore bottled at 55,9% ABV (564 btl. so this might be a sherry butt).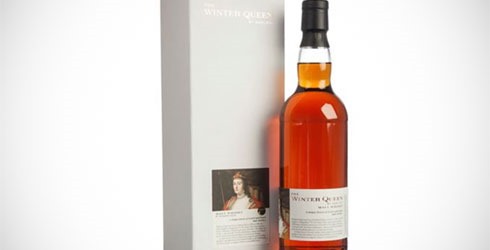 Fusion Whisky 'The Winter Queen'
The Winter Queen (52,7% ABV) is a nine-year-old blended malt containing whisky from Longmorn and Glenrothes distilleries in Scotland, as well as malt whisky from Zuidam distillery in the Netherlands. It is intended to pay homage to the long-standing relations between both countries.
It's not the first time Fusion Whisky created this kind of 'global blended malt' as they already had a Scotch-Indian whisky before. Just 866 bottles of The Winter Queen will be available for around € 140.
Also interesting…
Things that may not have been widely announced but that grabbed my attention in shops recently: