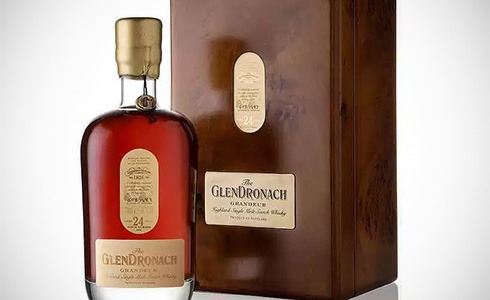 GlenDronach Grandeur Batch 9
GlenDronach Grandeur Batch 9 is 24 years old (a combination of 1990, 1992 and 1993 spirit) matured in Spanish oak sherry butts. It is bottled at 48.7% ABV and 1487 bottles will be available.
Now available from Master of Malt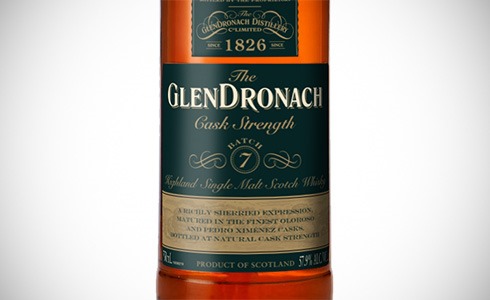 GlenDronach Cask Strength Batch 7
Then there's also Batch 7 of GlenDronach Cask Strength. It seems to get a new label design, in a classic racing green. I had already noticed some subtle changes to single cask labels as well, small things. I guess the new owners are streamlining and updating where necessary.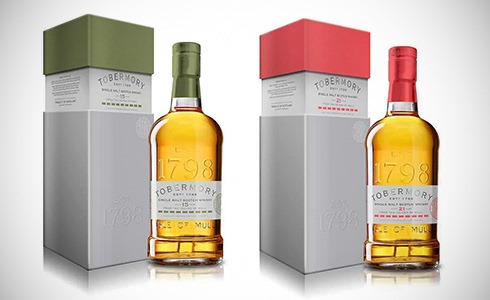 Tobermory 15 Years Spanish Oak & Tobermory 21 Years Oloroso
Tobermory announced two new bottlings, the last in a series of six German exclusives (see my earlier announcement back in July 2016). The first is a Tobermory 15 Years Spanish Oak, finished for 4 years in a Spanish brandy cask. The other is the Tobermory 21 Years Oloroso finish, which spent 3 years in Oloroso casks. Both are bottled at 46.3% ABV and cost € 130 / € 200 respectively.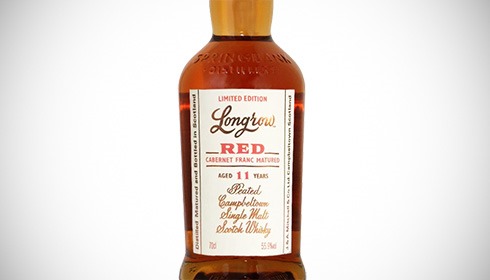 Longrow Red 11 Years Cabernet Franc
The 2018 edition of Longrow Red is an 11 year-old matured in Cabernet Franc wine casks from the Toren winery in South-Africa. It is bottled at 55.9% ABV.
Also in the pipeline from Springbank are a new batch of the Springbank 12 Years Cask Strength (now 56.3%), matured in 70% sherry casks and 30% bourbon barrels. Last but not least, the limited edition Springbank 25 Years 2018 Edition (46% as before).
Also interesting…
Things that may not have been widely announced but that I saw popping up in shops recently: