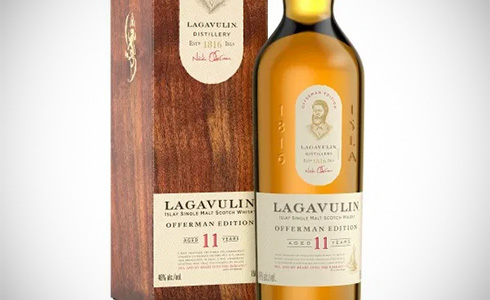 Lagavulin 11 Years Offerman Edition
A new Lagavulin 11 Year Old nicknamed the Offerman Edition. It is a reference to Hollywood actor Nick Offerman who portrayed Ron Swanson in the series Parks and Recreation. The character was a Lagavulin lover – this was picked up by Diageo and led to a series of short videos called My Tales of Whisky.
Bottled at 46% ABV and released later this year, but only in the US for around $ 75. With this and the Game of Thrones whiskies, it is safe to say cross-references between TV shows and whisky will be a trend.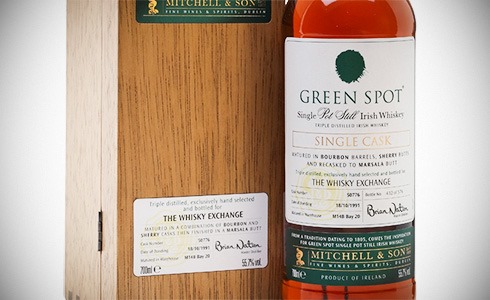 Green Spot 1991 Marsala Cask
A Green Spot 1991 single cask exclusive to The Whisky Exchange. Initially matured in bourbon and sherry casks before being re-racked into a single Marsala butt. Mitchell & Sons has Marsala casks in several of their whiskies, including the new Red Spot. Expect fresh fruit flavours with richer dried fruits.
Available from The Whisky Exchange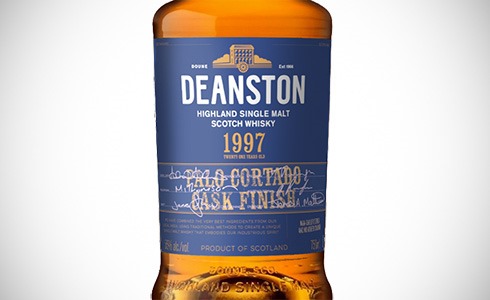 Deanston 1997 Palo Cortado finish
It seems the Distill Group bought a number of Palo Cortado sherry casks and is now experimenting with them. After sister distillery Bunnahabhain there is now a Deanston 1997 Palo Cortado finish coming up.
Palo Cortado may be one of the rarest types of sherry, but I find the results for whisky finishing rarely satisfactory.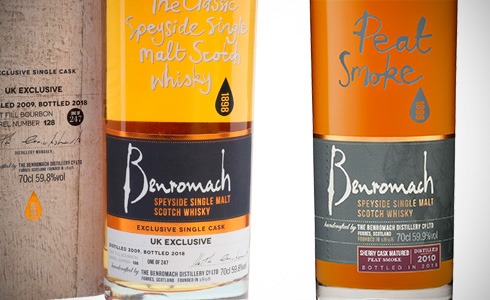 Benromach Peat Smoke Sherry Cask // Benromach 2009 UK exclusive
Benromach announced the Benromach Peat Smoke Sherry Cask, a limited-batch expression that combines peated spirit (34 ppm) with first-fill sherry maturation. It was distilled in 2010 and bottled at full strength 59.9% ABV. It will be available soon for around € 75 (6.500 bottles).
Also new is a Benromach 2009 single cask #128, a first-fill bourbon barrel exclusively available from UK retailers like The Whisky Exchange. Only 247 bottles are available for around € 75.
Also interesting
Things that may not have been widely announced but that grabbed my attention in shops recently…