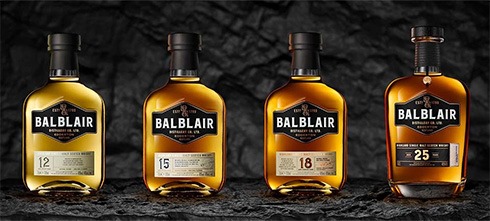 Balblair 12 Years / 15 Years / 18 Years / 25 Years
Balblair has just released a new core range, ditching the vintage concept in favour of age statements (which I suppose gives them more flexibility when composing each batch). Four whiskies will be available in the new line-up:
Balblair 12 Year Old, matured in ex-bourbon casks and double-fired American oak casks. Un-chill-filtered and bottled with natural colour at 46% ABV.
Balblair 15 Year Old, matured in ex-bourbon casks and finished in first-fill sherry butts. Bottled at 46%.
Balblair 18 Year Old, matured in ex-bourbon casks and finished in first-fill sherry butts.
Balblair 25 Year Old, same recipe and bottling strength. I believed this will come a bit later.
The first reactions were not entirely positive. After The Glenrothes this is the last distillery to give up the unique concept of vintage expressions. They are also exchanging the modern, clean image for a more mainstream bottle design. Last but not least they are pushing a heavy price increase (the recent Balblair 1991 was 27 years old and around € 125). Let's assume the usually high quality of the spirit has been preserved.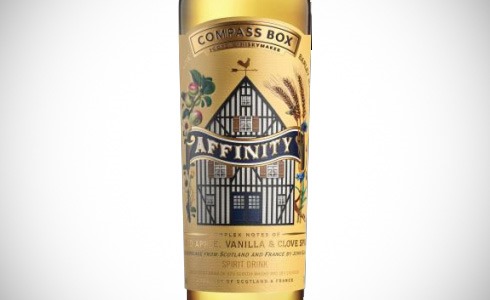 Compass Box Affinity
A new and rather exciting idea: Compass Box Affinity is a combination of Scotch whisky and Calvados. They've been working on this for years and it can be seen as a successor of their Orangerie which combined whisky, spices and orange peel.
It is composed with 29.5% of Glaser's typical Highland malt blend (Clynelish, Dailuaine and Teaninich) from casks with three different toast levels. Then there's 20% of Craigellachie whisky finished in first-fill sherry and 13% blended Scotch from sherry butts. The remaining 37.5% is Calvados Christian Drouin (6 and 8 years of age). A limited release of 6436 bottles – around € 115.
Update: read my Compass Box Affinity review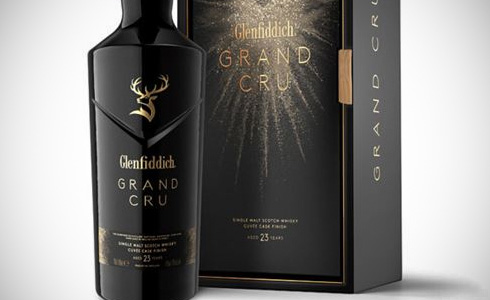 Glenfiddich 23 Years Grand Cru
A 23 year-old Glenfiddich Grand Cru matured in American oak and a small number of ex-sherry casks, with a four-month Cuvée Cask finish: first- and second-fill French oak casks that have been used in fermenting the wine that becomes Champagne.
The first expression in a Grand range, a series of older whiskies that will run throughout 2020, maybe longer. Sadly it's bottled at 40% ABV. Price around £ 200, available towards the end of September.
Update: available from Master of Malt
Also interesting
Things that may not have been widely announced but that grabbed my attention in shops recently…