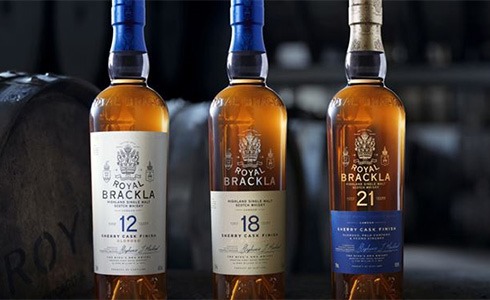 Royal Brackla 12 / 18 / 21 Years
Royal Brackla relaunches its travel retail range with new expressions, each finished in different types of sherry casks. The 12 Year Old is finished in Oloroso casks, the 18 Year Old in Palo Cortado and the 21 Year Old in a mix of PX, Oloroso and Palo Cortado.
They will now be bottled at a higher 46% ABV (up from 40%) and gradually rolled out in Spring 2020.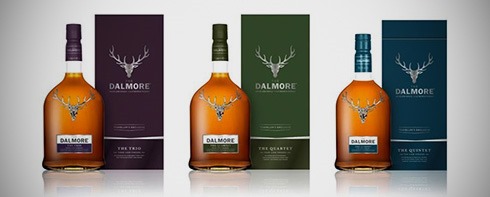 Dalmore Trio / Quartet / Quintet
Three, four or five cask types used to finish a whisky, that's the choice Dalmore is offering in its new travel retail line-up. Dalmore The Trio (€ 80) uses first-fill bourbon, 10 year old Tawny casks and 30 year old Matusalem sherry casks. Dalmore The Quartet (€ 100) adds Bordeaux wine casks and Dalmore The Quintet (€ 115) also uses ex-Moscatel and Malvasia Madeira casks (no ex-bourbon).
Two remarks: first, I don't see a reason to ask a higher price because you're using an additional cask type. Perhaps the age is also higher, but there's no mention of this in the press release. Secondly, I think it's questionable or at least confusing to use the term '30 year old sherry cask' to indicate a cask that has been seasoned with 30 years old sherry – in my opinion it's confusing and is no guarantee for the quality of the cask itself or the whisky for that matter.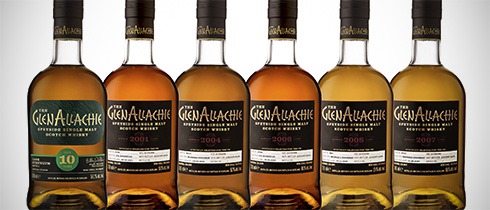 GlenAllachie single casks – Batch 3
There's a new series of single cask releases from The GlenAllachie. There are 10 to 18 year old whiskies from Marsala, Madeira, PX and Oloroso casks. Have a look at The Whisky Barrel where they can already be ordered.
Also interesting
Whisky that may not have been widely announced but that grabbed my attention in shops recently…