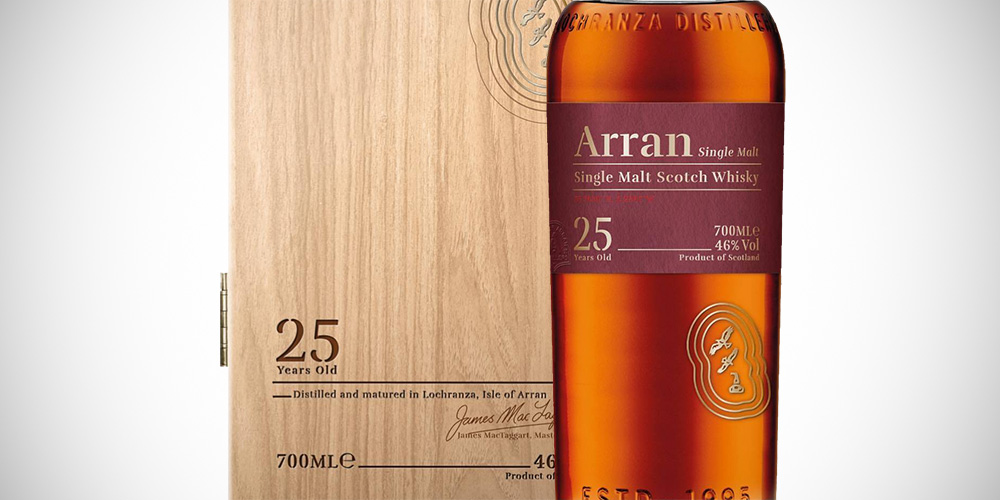 Arran 25 Year Old
The oldest Arran whisky, which includes some of the first production from the distillery, is the new Arran 25 Year Old. It is a limited edition of 3000 bottles, released at 46% ABV and priced around € 325. It will arrive in Europe in November.
There's no batch number, it's just an intermittently available core range expression if you like.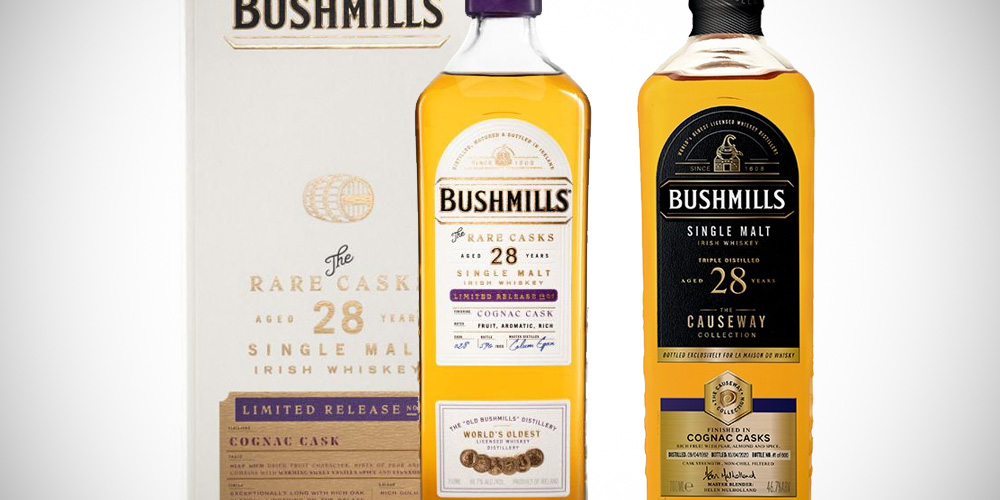 Bushmills 28 Years – Cognac casks
Bushmills will release two similar whiskey expressions for different markets. Bushmills Rare Casks 28 Years – Cognac Cask was aged in bourbon and Oloroso casks for 11 years before starting a 17-year finish in Cognac casks. It is a limited release only available in the US and online from flaviar.com ($ 500).
Then there is Bushmills 28 Years 1992 'French Connections' exclusive to LMdW, a 1992 whiskey also finished in Cognac casks and bottled at 46.7% ABV. This will go for € 395.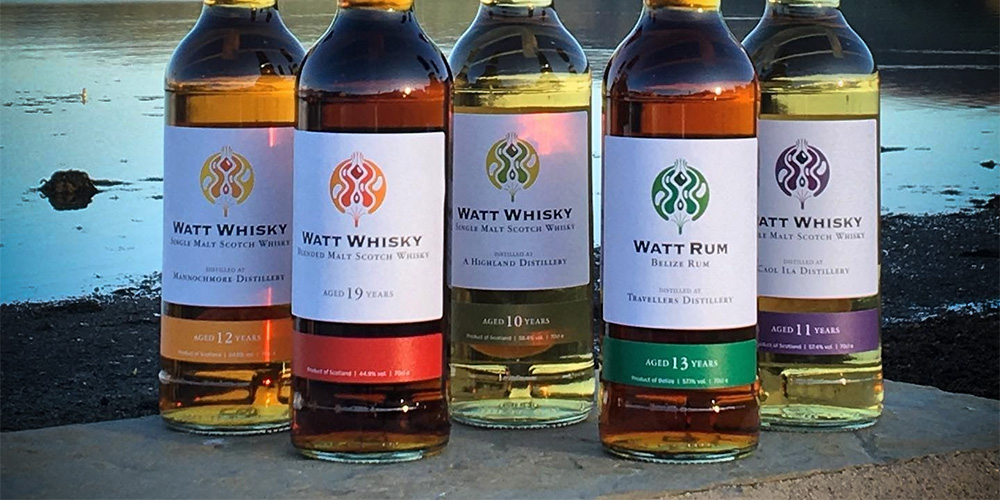 Watt Whisky – first bottlings
You probably know Kate and Mark Watt, who have 40 years of experience in the whisky industry (Duncan Taylor and Cadenhead among others) and recently started The Campbeltown Whisky Company. They've announced the first batch of independent bottlings under the Watt Whisky (and Watt Rum) name:
Blended Malt 19 Years (sherry cask)
Undisclosed Highland Malt 10 Years
Mannochmore 12 Years (brandy butt)
Caol Ila 11 Years
Travellers rum 13 Years
Watt Whisky will be available in the UK through TWE, in Belgium through The Nectar, as well as in Denmark, Japan and Taiwan. Prices for the first batch are between £ 60-90.
If you can't wait, then consider joining one of the virtual tastings for The Whisky Show and the accompanying What's New Pussy Cat tasting kit.
Also interesting
Things that may not have been widely announced but that grabbed my attention in shops recently…