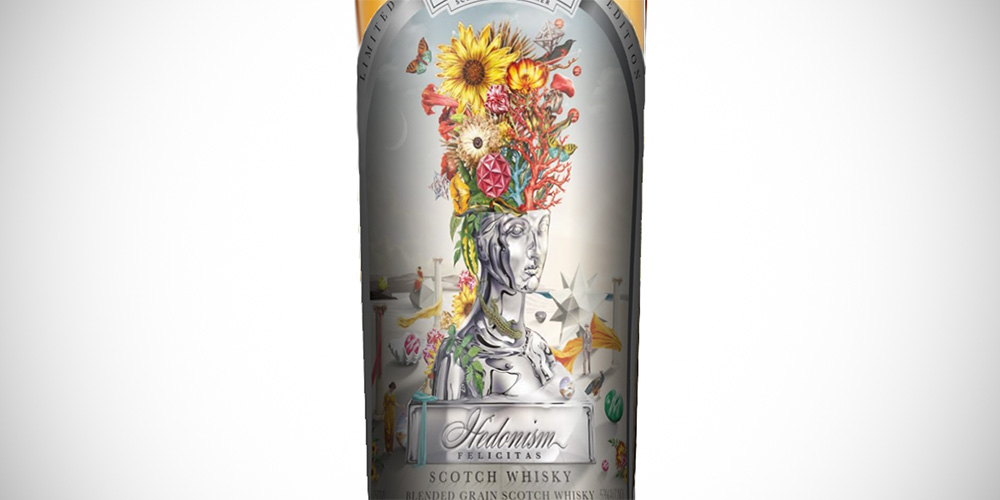 Compass Box Hedonism Felicitas
This must be the first whisky release that mentions the extraordinary change to all of our lives on the back label. Compass Box Hedonism Felicitas celebrates the 20th anniversary of the company. It will be bottled in July 2020.
It is a blend of three grain whiskies distilled in three different decades:
33.1% of Strathclyde (first-fill bourbon)
44.1% of Port Dundas (refill sherry butt)
22.8% of North British (recharred barrels)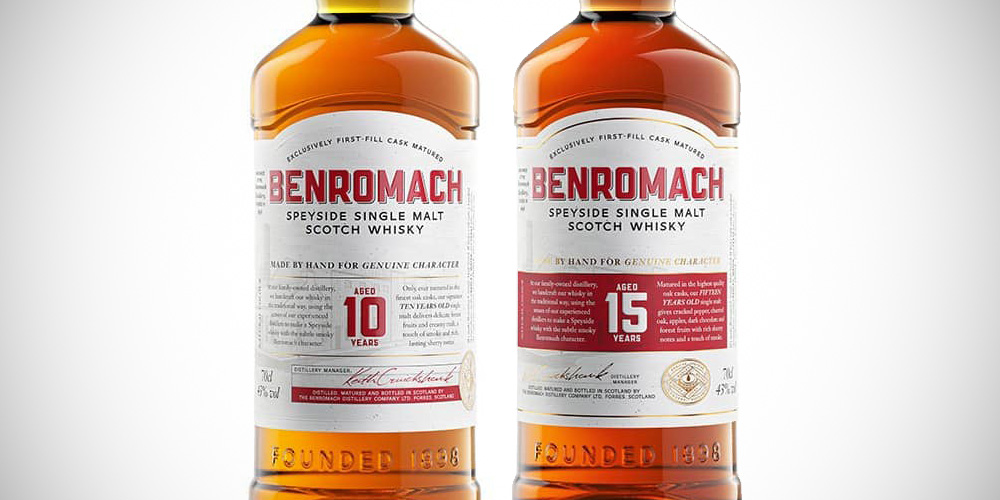 Benromach 10 Years & 15 Years (new presentation)
La Maison du Whisky accidentally leaked two pictures of the new Benromach whisky presentation last week. We're seeing the 10 Years and 15 Years. Both say exclusively first-fill cask matured so they're looking to stress this key characteristic further for the core range.
The first reactions on social media tend to the negative side as far as I can tell…
Update: the design has now officially been presented. Even the biggest fans of the distillery are asking them to seriously reconsider the change!
Also interesting
Things that may not have been widely announced but that grabbed my attention in shops recently…