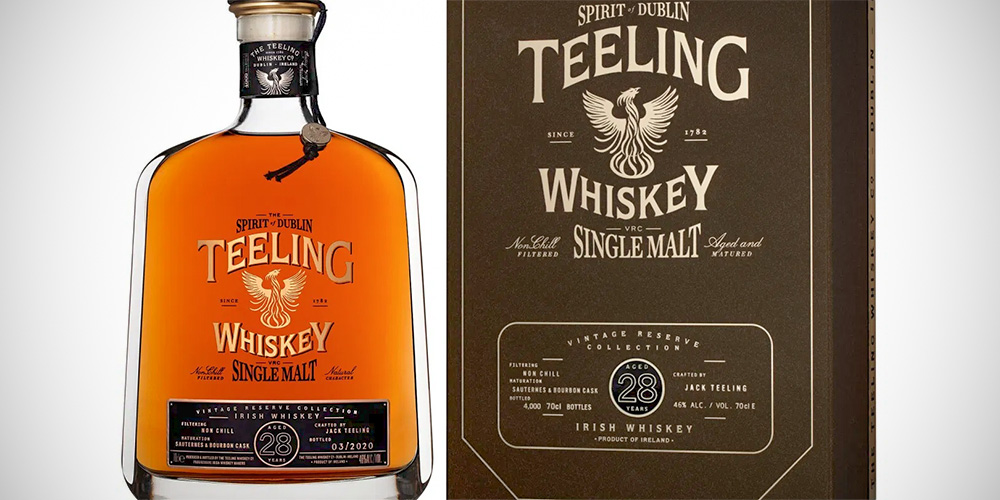 Teeling 28 Year Old
Teeling has just announced a special release Teeling 28 Year Old, one of the oldest expressions so far. It is basically the award-winning Teeling 24 Years (lightly peated 1991 spirit) now released with an extra 4 years of Sauternes maturation. Overall it spent round 20 years in ex-bourbon wood before being transferred to sweet wine casks. It is bottled at 46% ABV.
It was sold through Celtic Whiskey Shop first for around € 500. Now it is also available from other retailers like Master of Malt.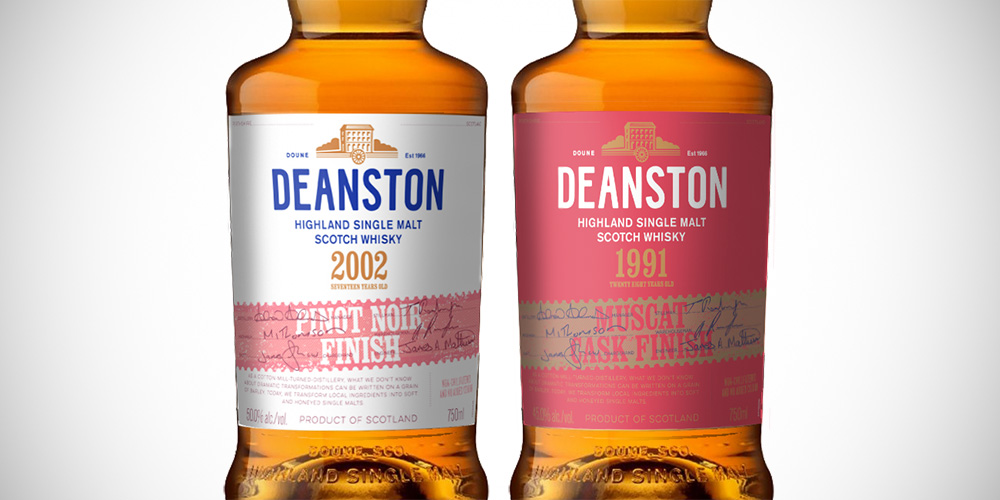 Deanston 2002 Pinot Noir finish
A seventeen years old Deanston 2002 finished in Pinot Noir casks. On the back label they are referring to the fact that this grape is used to create Champagne so it may not be a classic red wine expression. It should have acidity and a bit of tannins according to the description. Bottled at 50% ABV.
Deanston 1991 Muscat Cask finish
A second wine finish: Deanston 1991 finished for two years in a Muscat Cask. These typically bring an oily, honeyed, fruity element to the table. Bottled at 45% ABV.
Currently the distillery is also offering a new 2002 Port Cask finish (€ 150) and 2007 Calvados finish (€ 110), two distillery exclusives that are available from their website.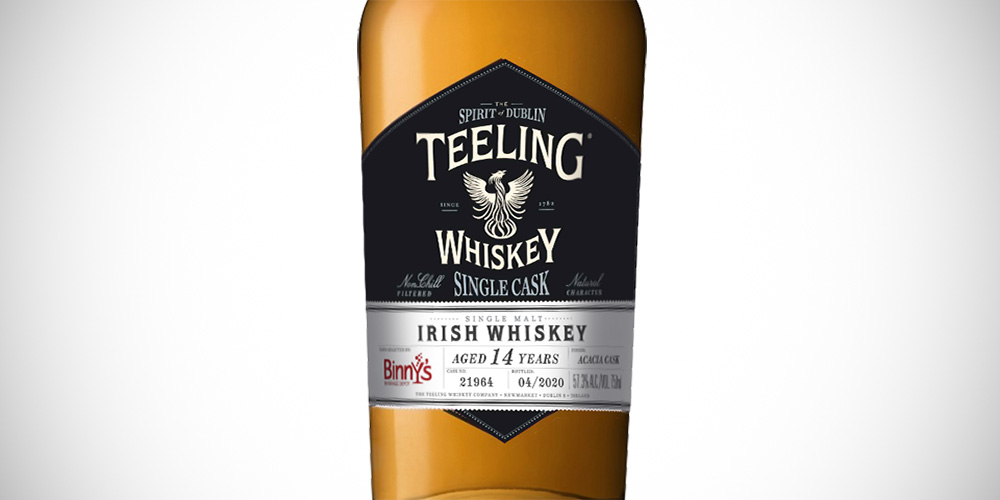 Teeling 14 Years Acacia & 18 Years Madeira for Binny's
More news from the Dublin distillery: two new single cask Teeling expressions will be available exclusively for Binny's Beverage Depot in the Chicago area, USA:
Teeling 14 Years finished in Acacia cask #21964 (57.3% ABV)
Teeling 18 Years finished in Madeira cask #39728 (54% ABV)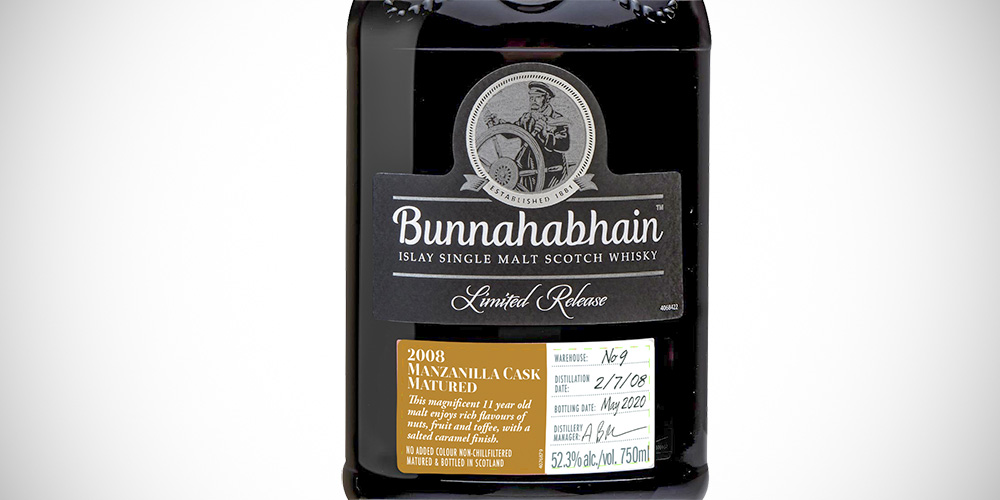 Bunnahabhain 2008 Manzanilla Cask
The Bunnahabhain 2008 Manzanilla is a limited release of 11 years of age. It is entirely matured in Manzanilla sherry casks from warehouse no.9 and bottled at 52.3% ABV. A unique marriage of coastal-infused flavours, they say on the back label.
Also interesting
Things that may not have been widely announced but that grabbed my attention in shops recently…