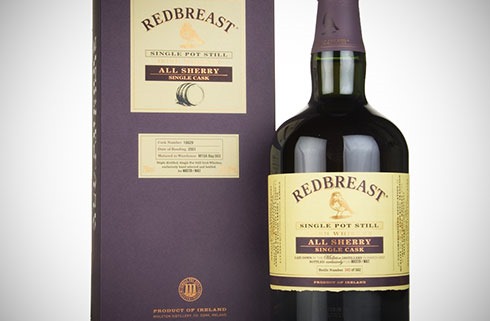 Redbreast 16 Year Old single sherry cask #18829
Redbreast single casks are still quite rare, but some of the (older) sherried examples I've tried (Dream Cask and LMdW) were among the best Irish whiskeys I know. Now Master of Malt has a first-fill Oloroso bottling which looks very promising.
It is a 2001 vintage, aged for 16 years in cask #18829 and bottled at cask strength 60,2%. Only 582 bottles are available, exclusively from Master of Malt.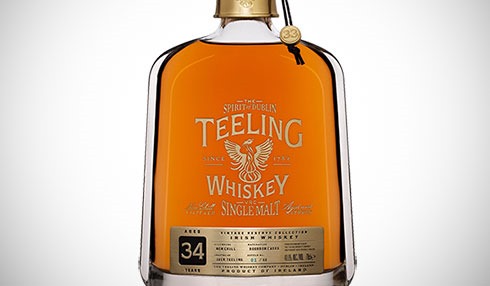 Teeling 34 Year Old Vintage Reserve
After its 33 Year Old, Teeling will release a new Vintage Reserve of 34 years old. It is distilled in 1983 and aged in bourbon barrels. Only 38 bottles will be available for around $ 5000 (it seems to be a USA exclusive). Bottled at 40,9% and available from 1 March 2018.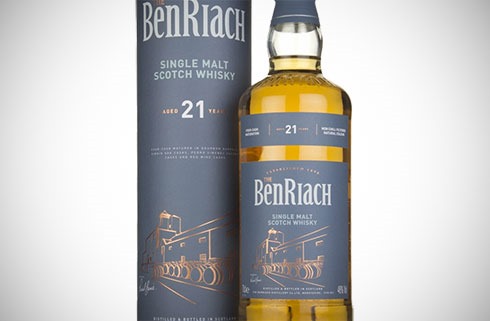 BenRiach 21 Year Old
The BenRiach has a new 21 Year Old as part of their classic Speyside range. It is drawn from a mixture of four casks: bourbon barrels, virgin oak casks, Pedro Ximénez sherry casks and red wine casks. Already available for around € 140 from Master of Malt.
Glenglassaugh Rare Coastal Casks
This latest collection marks Batch #3 in Glenglassaugh's rare cask releases, with each cask distilled between 1965 and 1986 (the mothballing of the distillery). They are highlighting the coastal location of their warehouses.
There are eight expressions:
Glenglassaugh 1965 cask #3510 – hogshead
Glenglassaugh 1967 cask #1114-1 – hogshead
Glenglassaugh 1968 cask #2230 – PX sherry puncheon
Glenglassaugh 1972 cask #1721 – Massandra sherry
Glenglassaugh 1973 cask #5638 – bourbon barrel
Glenglassaugh 1975 cask #1277-1 – Sauternes hogshead
Glenglassaugh 1978 cask #2343 – PX sherry puncheon
Glenglassaugh 1986 cask #1393 – PX sherry puncheon
Also interesting…
Things that may not have been widely announced but that I saw popping up in shops this week: