GlenAllachie recently presented its maiden wine cask finish series. Three single malt whiskies matured in ex-bourbon barrels and then given a finish of almost two years in wine barriques selected by Master Distiller Billy Walker:
Grattamacco wine cask: finished in certified organic Super Tuscan barriques made of French oak from the Grattamacco winery in the Bolgheri area of Tuscany, Italy
Sauternes wine cask: finished in medium toasted French oak casks which previously held Sauternes, the noble rot dessert wine from the Bordeaux region in France
Rioja wine cask: finished in medium toasted Spanish oak casks from Rioja, Spain
GlenAllachie 11 yo 'Grattamacco wine cask finish' (48%, OB 2021, 6000 btl.)
Nose: a wine finish that reminds me of the early 2000s when Arran and others tried their luck with Pomerol or Montepulciano, not always with success. That means a funny combination of cooked strawberries and buttery fudge, with some fresh oak and roasted nuts behind it. There's also this typical meaty note and whiffs of bicycle inner tubes. Not really my style.
Mouth: a mix of oak spice and medium tannins from the red wine, including some nutmeg, cinnamon bark and a bitter edge. Burnt herbs and liquorice. Blackcurrant leaves. There's a sweet layer underneath with peaches, berries and honey but they don't really find a balance.
Finish: medium, on overinfused fruit tea, clove and caramel.
A bit of a false start – wine finishes have evolved and this still feels like an early experiment to me. I would pass, unless you're an avid red wine cask aficionado.
GlenAllachie 13 yo 'Rioja wine cask finish' (48%, OB 2021, 7680 btl.)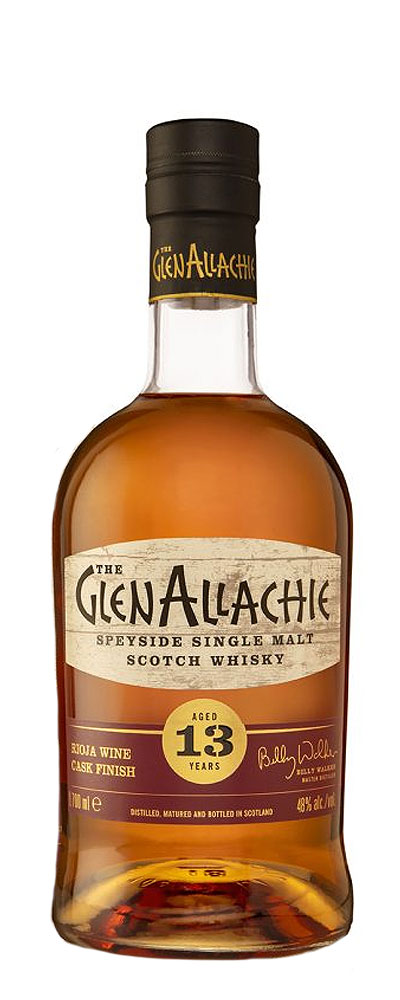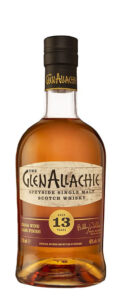 Nose: a lot brighter and better than the Grattamacco. More spice, but somehow the sweetness also feels more integrated. And no rubber. Aniseed and pepper, with a light floral and citrusy overtone (orange peel). Sweet berries, blood oranges and dark honey. Toffee. Red plum jam on slightly burnt toast.
Mouth: quite rich, more on red berries and orange peels alongside aniseed and cinnamon. A wine cask for sherry cask lovers perhaps, if not for the grape skins and walnut dryness, as well as some coffee and a hint of clove again. A fun mix of darker and brighter elements.
Finish: medium, on sultanas, light black pepper heat and toffee.
Okay, much better already, perhaps because it's more influenced by the toasted Spanish oak than by the (red?) wine itself, I'd say. An enjoyable result and my overall favourite in this wine series.
Score: 83/100
GlenAllachie 12 yo 'Sauternes wine cask finish' (48%, OB 2021, 6000 btl.)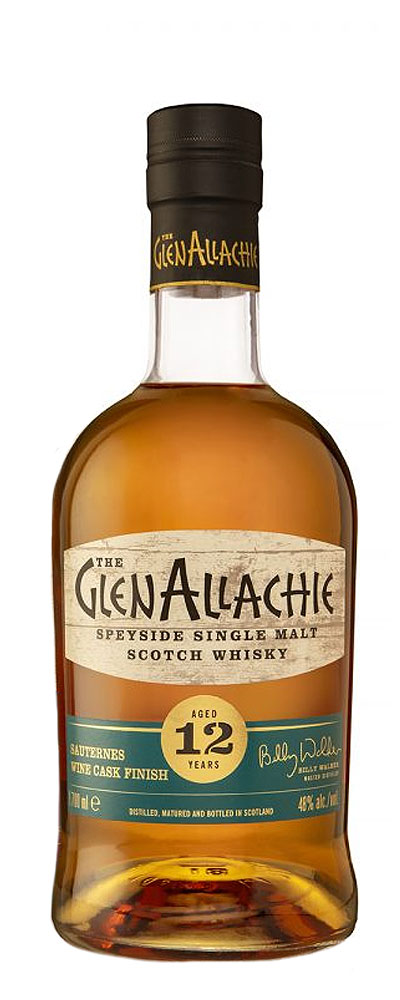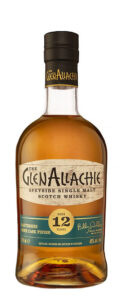 Nose: sweet pineapple up front, with tinned peaches and honey. Some brighter hints of citrus in a second wave, as well as fresh oak shavings and cinnamon, toning down the fruitiness as a little. Some pink grapefruit after a while, as well as a nice hint of orange blossom.
Mouth: there's a pineapple and sweet apricot character again, as well as slightly tropical hints of pink grapefruits. But it's not all fruits. Candied ginger, heather honey and some minty freshness add complexity. Lemon peels. Subtle darker notes of cinnamon, nutmeg and brown sugar in the end.
Finish: medium, with more honey and cinnamon.
This Sauternes version is interesting because it's not as sweet or jammy as I expected. It balances the fruits with heathery / herbal notes from the active oak. A bit different, which is nice.
Score: 80/100