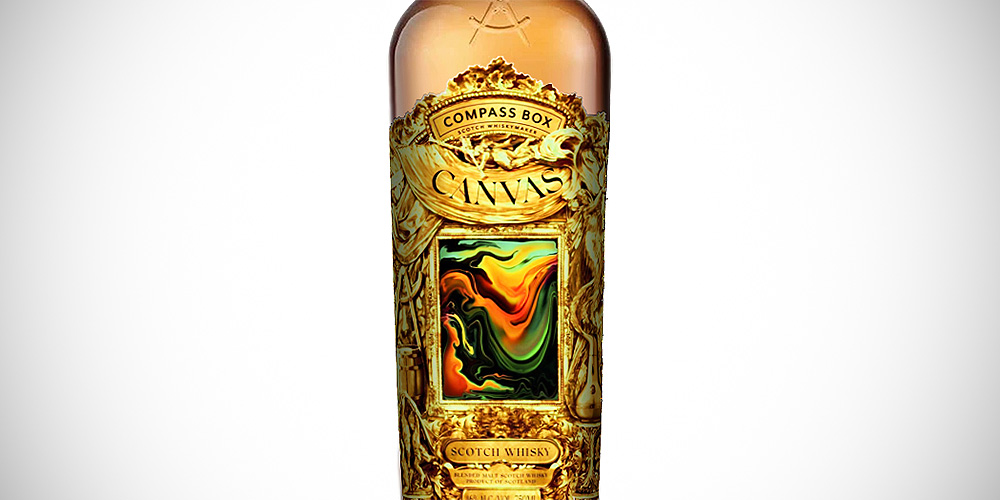 Compass Box Canvas
Whisky is our canvas. That's the premise of the new Compass Box Canvas. It is composed around a parcel of Tomatin single malt whisky re-racked into vino naranja barrels from Andalucia, Spain (orange wine, usually a mix of Pedro Ximénez and Palomino grapes in which orange peels are macerated).
These vino naranja barrels are only 14% of the final composition. The rest is classic Tomatin from bourbon barrels (37,5%), Glenburgie from first fill bourbon (25%), Glen Elgin from refill hogsheads (17%) and some Imperial from first fill bourbon (6,5%). It will be bottled at 46% ABV and arrive in stores this summer.
You will be able to customize your bottle of Compass Box Canvas by downloading a template from their website, which fits the frame on the label perfectly.
Update: read my Compass Box Canvas review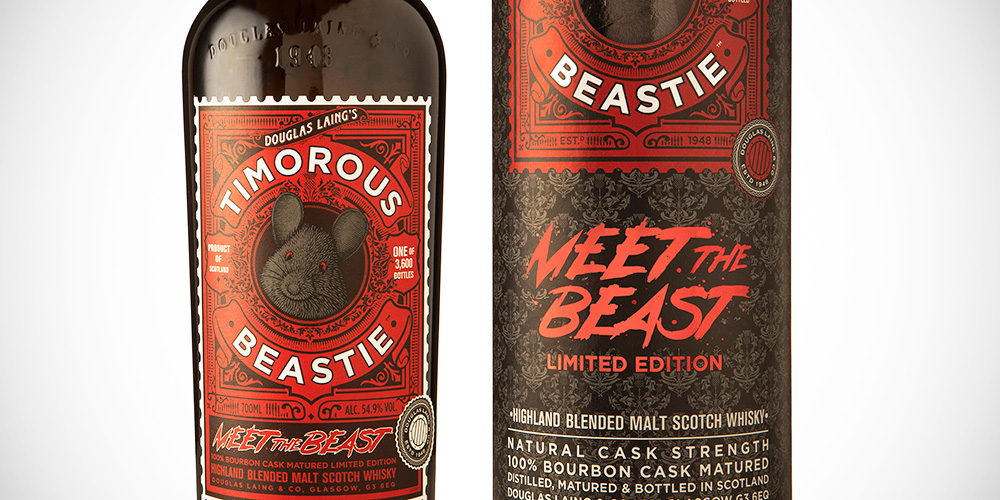 Timorous Beastie 'Meet the Beast'
Douglas Laing unleashed Timorous Beastie 'Meet the Beast', a cask strength 100% bourbon cask matured limited edition bottling of their Highland Blended Malt. It is designed to show the wild side of this expression, in line with the repositioning of the core brand, which always seeks a feisty edge…
A total of 3600 bottles will retail at £ 50, starting later this month.
Also interesting
Things that may not have been widely announced but that grabbed my attention in shops recently…