Port Charlotte 10 Years / Islay Barley 2011 / MRC:01
Bruichladdich announced the relaunch of Port Charlotte, their heavily-peated single malt. It comes in a distinctive new packaging this summer. The distillery will release four new products in 2018, malting as before to 40 ppm.
The first of these is the new Port Charlotte 10 Years, now available in steady amounts, bottled at 50% ABV. There will also be a 2011 vintage version of Port Charlotte Islay Barley. The third is a limited Port Charlotte MRC: 01, distillery in 2010 and matured in Bordeaux Left Bank casks. At the same time in autumn 2018 there will be MC: 01, a 2009 vintage matured in Marsala casks, exclusively available in travel retail.
All new bottlings come in a bespoke bottle, in opaque green glass (a colour often seen in Islay whisky).
Update: read my Port Charlotte 10 Years (2018) review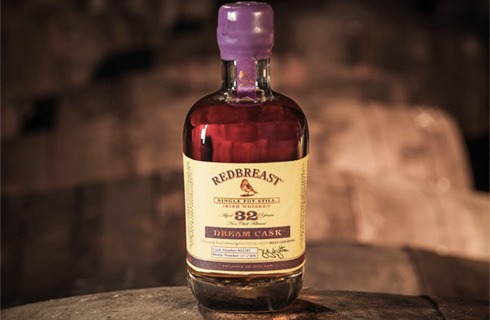 Redbreast Dream Cask 32 Years
Redbreast announced they have bottled the Redbreast Dream Cask 32 Year Old. The whiskey was originally unveiled during a Facebook LIVE tasting to mark Redbreast's World Whisky Day 2017 celebrations. I was part of this tasting, you can read my tasting notes in this article.
It was still 31 years old back then, with a slightly higher ABV. Many people were raving about the quality so it's great that it will be available. It will be sold through the Redbreast member's area The Birdhouse from Saturday 19th May 2018. A 50cl bottle costs € 500. It is the oldest Redbreast whiskey ever to go on sale.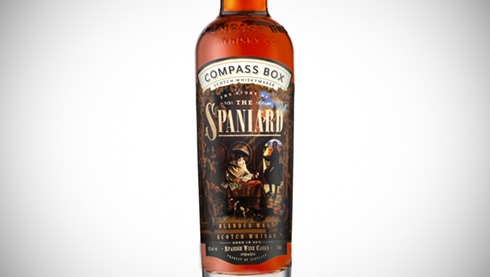 Compass Box Story of The Spaniard
After the success of their limited edition with (almost) the same name, Compass Box is planning a wider release of the Compass Box The Story of the Spaniard. It is a blended malt with its core whiskies (40% of the total, isn't that a bit low?) aged in ex-sherry casks. The back label mentions a batch number, so this could be an ongoing release. It is bottled at 43% ABV.
Update: it also contains red wine matured whisky. Read my Compass Box The Story of the Spaniard review
Also interesting
Things that may not have been widely announced but that grabbed my attention in shops recently…