In2Spirit is one of the new independent bottlers in Belgium. Founders Steven Demarez & Tijs Denuwelare both have a long history in whisky clubs. Since 2021 they released four bottlings.
They started with Dalmunach 2015. It takes some courage to pick this distillery as your first bottling. Dalmunach is the young high-tech and high-volume distillery of Chivas Brothers. It started producing in 2014 on the site of the defunct Imperial, with stills shaped after its predecessor.
After that, they also released a Blair Athol 2009, Caol Ila 2016 and Tomatin 2011. Let's dive right in.
Blair Athol 12 yo 2009 (50,2%, In2spirit 2021, refill hogshead #28535, 362 btl.)
Nose: starts in a slightly nondescript malty way. It's fairly thick though, with oily notes, apples, quinces and a little vanilla. Also minty notes and a subtle earthy side. Caramel and butter pastry with a hint of latte. Pleasant.
Mouth: quite full again. A big malty core but also woody oils, pepper, touches of coconut. A light raisin and apple sweetness with vanilla and candied ginger. A spicy / herbal hint builds up over time. Most of the fruity notes are gone now though.
Finish: medium long, still malty and fairly sweet and spicy.
Essentially a blender's whisky in my opinion. While I've had similar Blair Athols that were downright boring, this is entertaining enough though. This should work well as a daily dram. Still available for around € 85-90.
Tomatin 11 yo 2011 (55,1%, In2spirit 2022, first fill Amontillado barrel finish #130, 180 btl.)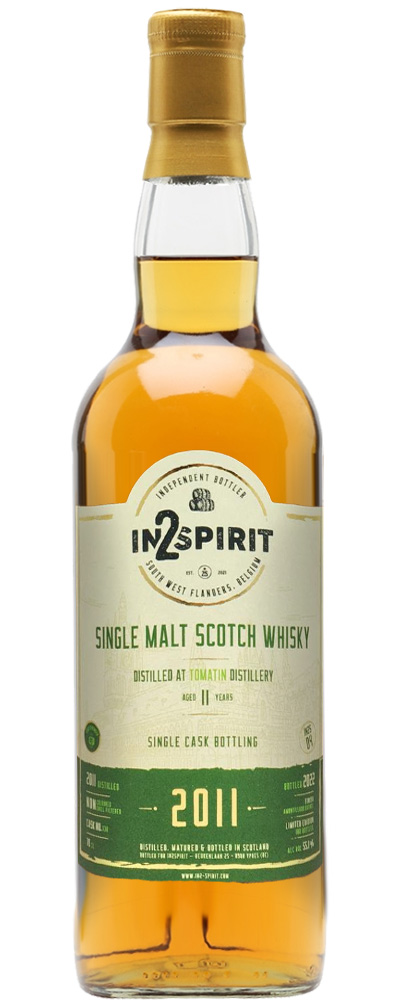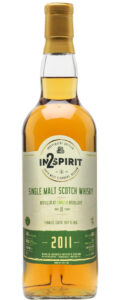 Nose: sweet and honeyed. There are yellow berries, tinned peaches and lots of sultanas. Even some candied slices of mango. Then the nuttiness of the Amontillado comes out, with almonds and hazelnuts. A hint of fresh wood shavings appears in the background, announcing a relatively new cask?
Mouth: active wood indeed. Pepper, nutmeg and clove. There's a vague honey sweetness now, as well as some marmalade and orange peels. Hints of liquorice and ginger. The greener, grassy notes take the upperhand though, even a little chlorophyl. Just a little hot.
Finish: quite long with firm oak spice. Still a nice fruity sweetness in the background though.
The problem with (quickly seasoned) sherry casks is that the starting point was always a virgin oak cask. So you're getting very active oak, especially when the wine didn't leave a big mark. This Tomatin is a fine daily dram with nice flavours but also a few rough edges. Around € 90. Score: 85/100
Dalmunach 6 yo 2015 (55,2%, In2spirit 2021, PX quarter cask #4205, 146 btl.)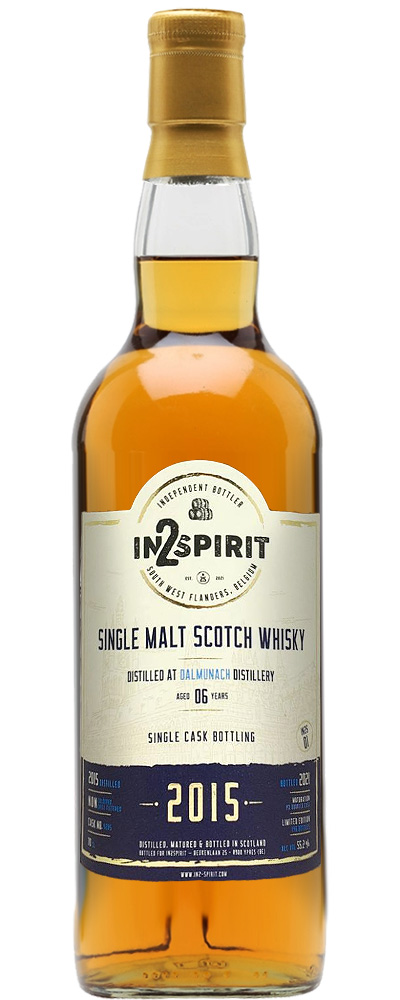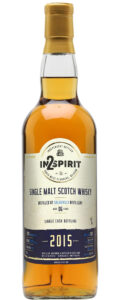 Nose: a rather savoury style of sherry. Baking spice, hazelnuts and walnuts. Leafy notes. Then it shifts towards peaches and raisins, with caramel and heavy toffee notes. A lightly vegetal touch in the distance, akin to sulfury cabbage.
Mouth: sweet, although the nutty / leafy side is still present. More hazelnuts and walnuts, chocolate notes, burnt sugar and pastry. Citrus appears, but it never becomes truly fruity. Then a light, herbal bitterness with cloves and liquorice.
Finish: medium, with some coffee notes, caramel, chocolate and marmalade.
In my opinion matching young spirit to sherry casks is tricky. You just don't get the richness you expect from a PX cask, and quarter casks are often slightly deviant anyway. Not really my style – I wonder how representative this is for Dalmunach on the whole. Score: 81/100
Caol Ila 6 yo 2016 (61,2%, In2spirit 2022, bourbon hogshead #3421995, 180 btl.)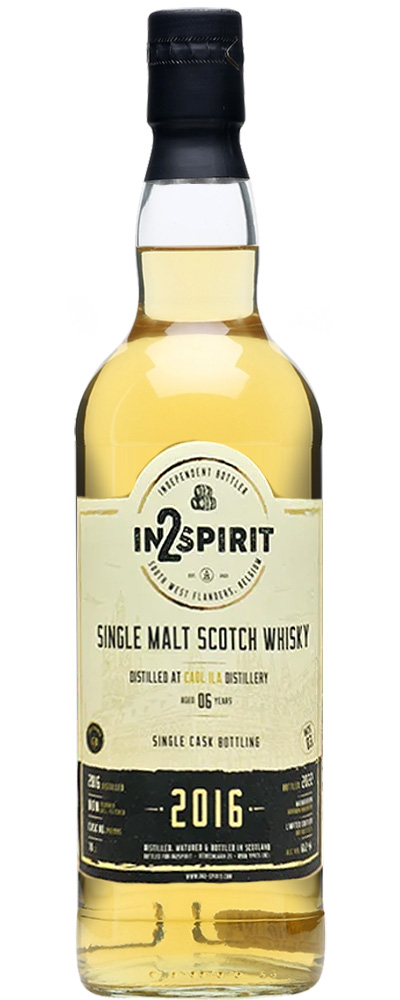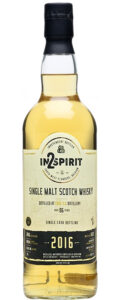 Nose: brined gherkins, salted peanuts, seawater and hints of capers. Also brake fluid, new rain coats and hints of wet mud. Lemon and chalk. Hints of pear and vanilla give away its young age, but it's otherwise quite typical.
Mouth: quite hot. It's sweet and spicy, with sweet (smoked) lemons and pears, as well as aniseed and ginger coming out right away. The tarry and medicinal side is quite strong. Some vegetal and herbal notes too. Something of salted mezcal towards the end.
Finish: medium length, with lots of black peppercorns, brine and mineral notes.
Young and quite fierce: this is full of untamed power. Perhaps the youngest Caol Ila I've ever had, slightly edgy but it takes water well. Around € 90. Next time, why not bottle this at, say, 50-55% and cut back the price? Score: 86/100