Caol Ila is the only distillery on this blog with over 120 articles. I have to write 'articles' and not 'reviews' because a lot of them contain more than one bottle.
We'll add six reviews to that list today. We try middle-aged Caol Ila distilled between 2007 and 2014 from different bottlers.
Caol Ila 13 yo 2007 (55,6%, The Whisky Exchange 2021, hogshead #320247, 242 btl.)
Nose: a lot of sooty notes, bandages and wet rocks. Also antiseptics, hints of wet concrete and seawater. Then the purest of lemon notes, with a hint of oak spice and earthy peat in the background. Pretty flawless whisky with a great sense of Islay.
Mouth: quite juicy and bright now. Lemons aplenty, with green apples and grilled lime. Mint leaves. Hints of Margaritas. Then back to grapefruit zest, salty notes and white pepper.
Finish: long, smoky and salty, with more lemons and moderate tarry notes.
A nice lemon and mint combo, with medicinal notes. Exemplary Caol Ila, very pure but not too austere. Still available from The Whisky Exchange.
Caol Ila 13 yo 2007 (57,8%, The Whisky Blues 2021, refill hogshead #320319, 160 btl.)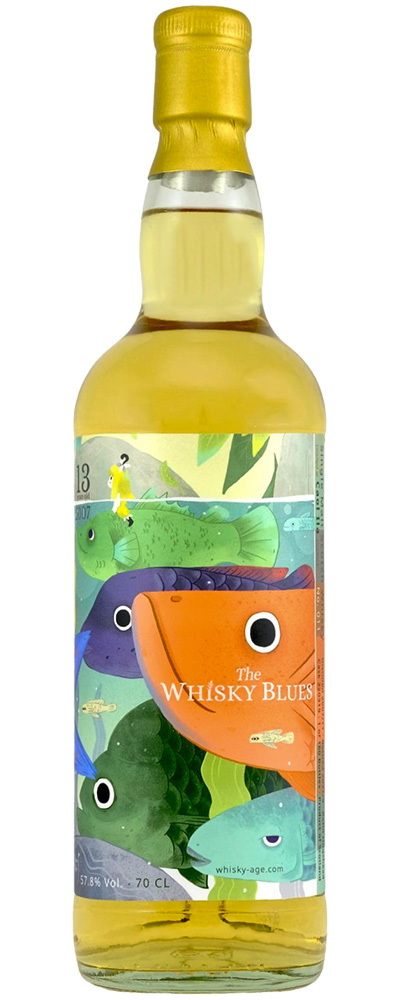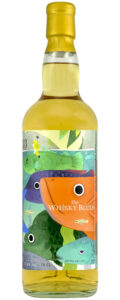 Nose: definitely rounder. More vanilla custard and yellow apple. At the same time the lemon juice shifted towards lemon candy. Almond notes, even marzipan. In the background there's still a hint of seashells, grassy notes and earthy smoke.
Mouth: now the brine is back with a vengeance. Very coastal and acetic, with a herbal bitter edge as well. Ginger and ginseng. Then oysters, cold ashes and grapefruit zest, minerals and pepper. Iodine sharpness alongside liquorice and gentian.
Finish: long, with ashy notes, salt, citrus peels, earthy notes and spice.
Quite a powerhouse, this one. Fierce flavours so this may not be for everyone, but I love the intensity. The only part I understand from this page is that it is still in stock… And Google Translate tells me so many big fishes swim in the clean water. True that. Score: 87/100
Caol Ila 12 yo 2009 (56,3%, Whisky Sponge 2022, second fill sherry butt, 374 btl.)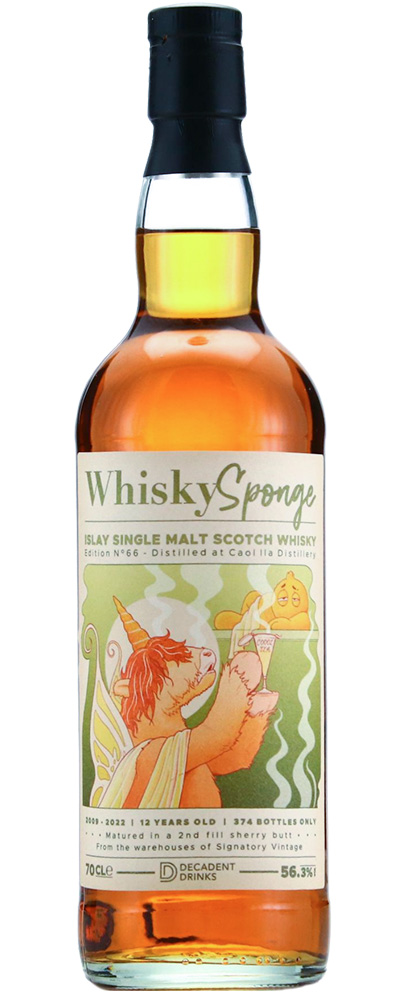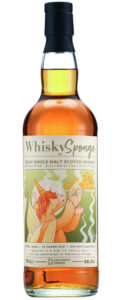 Nose: the sherry butt steers this in a different direction. There's a gentle hint of toffee and syrupy berries, as well as some cough syrup and lightly cured meats. Sweet kecap. Still a saltiness coming through, with light tar and liquorice candy.
Mouth: The tarry notes and salty liquorice are stronger now. There's also smoked tea, briny kipper and a hint of herbal potions. Smoked (and pickled) meats are in the background now. Citrus peels and hints of char too.
Finish: long and herbal, with a light bitterness. Tobacco notes and a mustardy hint as well.
This is a very precise sherry influence, certainly not overdone and rather on the dry side. It adds complexity while being restrained enough to keep the briny spirit in the spotlight. Really good. Still available from Decadent Drinks or The Whisky Exchange. Score: 88/100
Caol Ila 10 yo 2012 (56,7%, Thompson Bros for Royal Mile Whiskies, dechar/rechar hogshead, 270 btl.)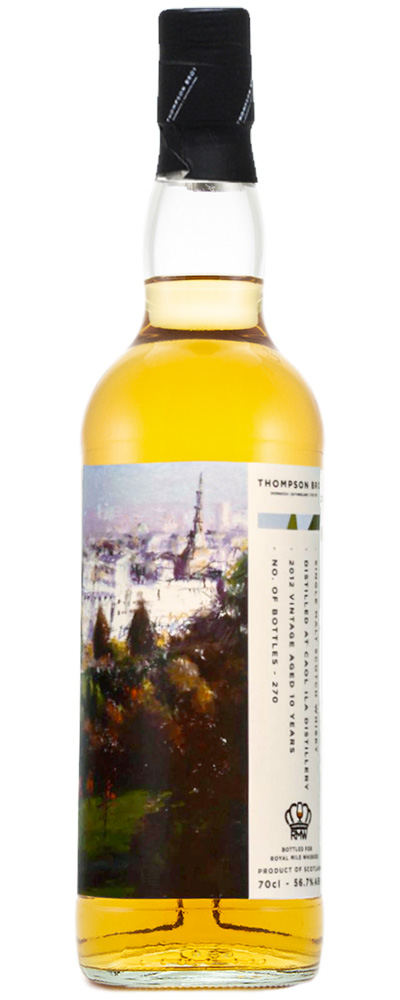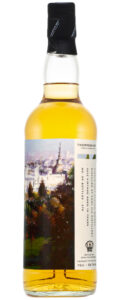 Nose: slightly boosted by the recharring. Grilled lemons, smoked almonds and wood smoke (rather than peat perhaps). Subtle yellow berries and bananas in the back. A little menthol too, as well as some creosote and sea breeze.
Mouth: salty notes with pepper and a bright lemony note. Vanilla biscuits, aniseed and bananas again. There's a nice sparkle to it. Sappy wood and a little coconut as well. Barbecued lemons. Quite simple – the active wood brings along a sweetness that tends to overtake the clarity of the spirit.
Finish: quite long, with smoky notes, vanilla and almonds.
Added smoke, as well as added sweetness. We're not sure Caol Ila really needs this kind of treatment, but it's an interesting variation. Exclusive to Royal Mile Whiskies, but sold out. Score: 86/100
Caol Ila 2010 (57%, Swell de Spirits 2022, Jamaican rum cask finish, 360 btl.)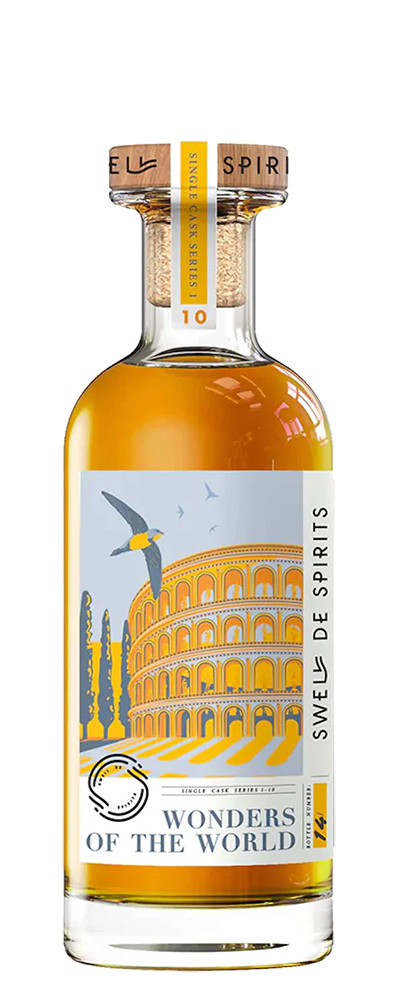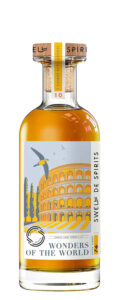 Nose: nice coal smoke with plenty of maritime notes, pine needles and a slightly floral edge. Burnt rosemary and light metallic notes. Then also a citrus sweetness and antiseptics.
Mouth: the rum sweetness continues, but it's not overdone. A lot of iodine and briny notes. It also develops a herbal bitterness and lemon zest. A subtle hint of lavender. Candied ginger. Seaweed and sharp peat in the background.
Finish: long, mineral and smoky, still showing herbal notes and aniseed.
So far I've never been blown away by whisky matured in Jamaican rum casks – Hampden and the likes tend to add austerity more than anything. This SdS release was not a high ester cask yet it doesn't really change my mind. Score: 83/100
Caol Ila 7 yo 2014 (59,1%, The Whisky Exchange 2021, hogshead #311507, 251 btl.)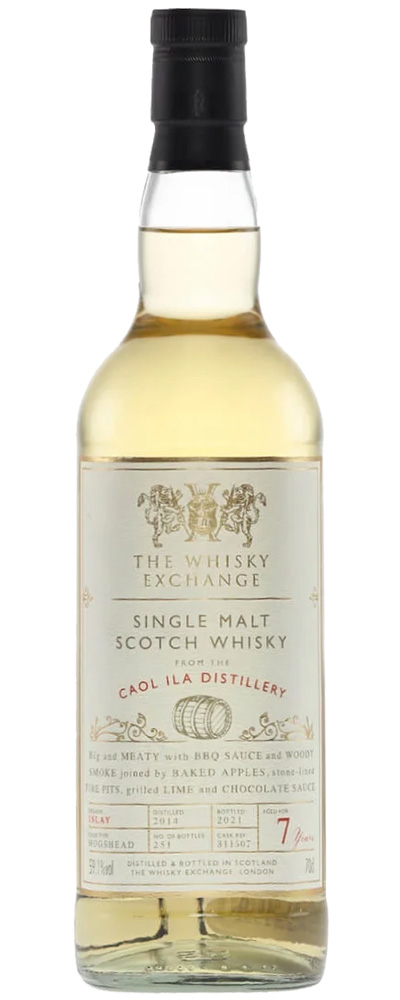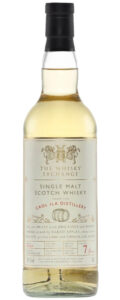 Nose: rather full and meaty. Campfire smoke and steak on a smouldering barbecue. Some iodine and liquorice. Then classic maritime notes, oak char, wet plaster and buttery notes. Pilsner too. Underneath there is some green apple and pastry sweetness. A deviation from the crisp and crystal-clear profile we've come to expect from young Caol Ila, but interesting nonetheless.
Mouth: above-average peat levels and medicinal notes for Caol Ila. This is quite intense and powerful. On the other hand it shows plenty of depth too, with more of these barbecue notes, deep wood smoke and nice hints of dark chocolate. Then warming ginger and black peppercorns, burnt citrus peels, as well as some vegetal hints. In the end some oaky grip.
Finish: long, spicy, with pepper, lemon and a chalky note.
A heavier version of Caol Ila. One for the true peatheads, I'd say. While I wasn't the biggest fan of the bulky nose, it definitely impresses on the palate. Still available from The Whisky Exchange. Also as a 3 cl sample if you like. Score: 86/100