I recently noticed The Whisky Exchange started selling a new brand Cognac Park, so I decided to order a miniature set right away. We'll try them all at some point but let's start with the Cigar Blend which apparently they compose with fruitiness and intensity in mind. It is made with cognacs from the two Champagne regions, aged at least 30 years.
A new wave of cask strength cognac bottlings has emerged the past few years, mainly influenced by a whisky audience that got interested in cognac. It seems Cognac Park hasn't
Cognac Park Cigar Blend 'Vielle Fine Champagne' (40%, OB +/- 2018)
Nose: fresh and fruity indeed. There's orange peel and nectarines, cranberries and a juicy grape note. Then floral honey and candied ginger, with vanilla in the background. Light rancio. There's a darker caramel note underneath, but overall this stays light and bright.
Mouth: actually the ABV is quite okay – it's light but very drinkable and not too watery. There are citrus peels again, with apricots and mixed berries. More vanilla and honey, as well as some plummy notes, gingerbread and faint chocolate notes as it evolves. Hints of saffron, cloves and tobacco leaves in the end.
Finish: maybe a bit short, a few extra degrees would be welcome here. More tobacco and old wood.
Definitely high quality, on par with Vallein Tercinier's XO for instance. It's not exactly cheap but if they could add a few degrees and keep the price similar, then it would be easy to recommend. Available from The Whisky Exchange. Score: 87/100
Next: Bache Gabrielsen 5, the first eco-designed cognac (or so they claim), entirely conceived with respect for the environment. A 5 year old blend of Fins Bois and Petite Champagne.
Bache Gabrielsen 5 – VSOP (40%, OB 2021, Small Batch #1)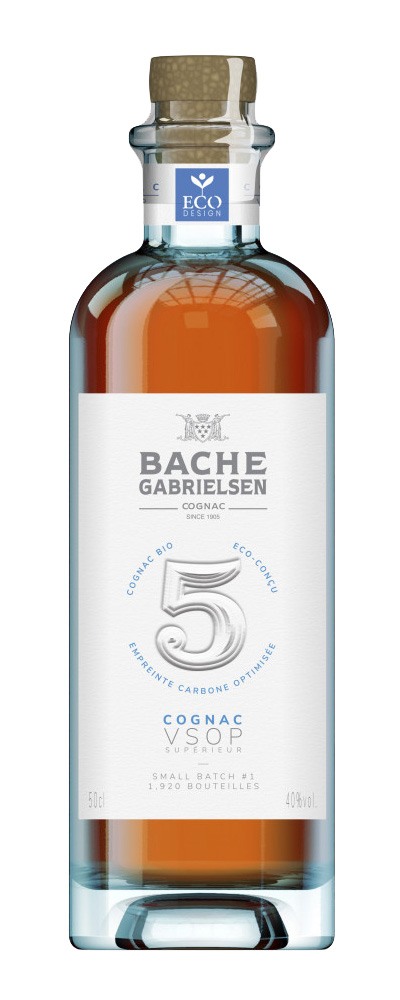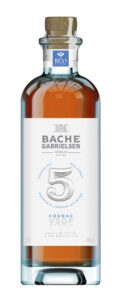 Nose: totally young and fairly raw. We find lots of citrusy notes (natural lemonade) with leafy notes. White and yellow flowers. Faint vanilla. Not exactly rough but it's very young and lacks complexity.
Mouth: more vanilla. Still some nice citrus notes (oranges, lemon and lime) with drops of floral honey. Some melon fruits, mixed with mint and ecalyptus. Honeysuckle and sugared jasmin tea. Then light hints of muscat grapes as well.
Finish: short, although it's nicely fruity and honeyed.
Promising, already nicely rounded, but in my opinion it's more of a conceptual drink to show off the eco project, and not something I would buy a bottle of. Available from LMdW or Cognac Expert for instance. Score: 81/100
Cognac Héritage de René Rivière 72 yo Lot 11 'La Roseraie' (40,2%, Malternative Belgium 2021, 44 btl.)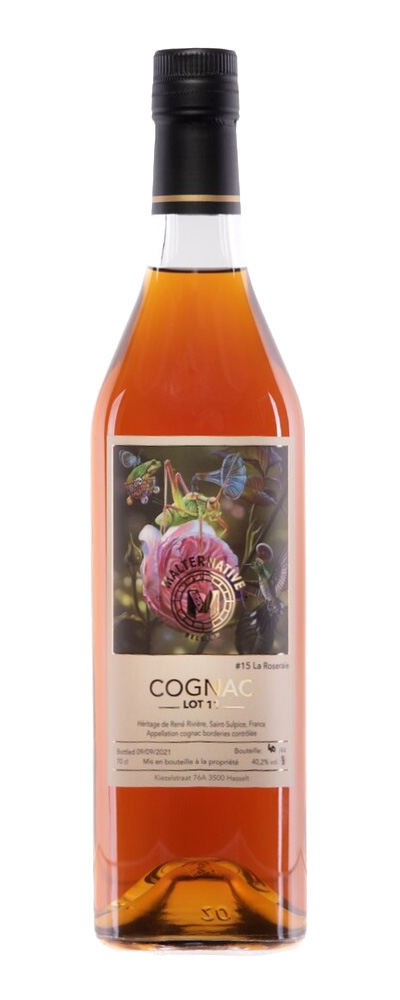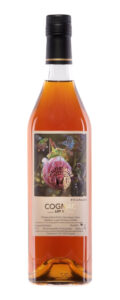 Nose: elegant and rounded. Apricots and quinces at the core, with ripe apples and an underlying raisin sweetness. Honey and chamomile. Then beautiful (volatile) hints of mango and dried wildflowers. Mint tea, eucalyptus and traces of cedar wood in the distance.
Mouth: slightly thin and soft, but very elegant. Still some floral and lightly tropical fruits, as well as mirabelles and bergamot. Orange liqueur. This oily side evolves to subtle resinous notes and old herbal tea, with more of the mint and eucalyptus tea. Just like the Autour de 1913 this is delicate but impressively fresh.
Finish: medium, with citrus, herbal tea and a hint of cigar boxes.
Another venerable cognac that is still full of life. Pieter really hit a mother lode with these dame jeannes. This Lot 11 is better than the Lot 1906 in my opinion. Score: 90/100
Vallein Tercinier 49 yo Lot 70 – Petite Champagne (52%, OB +/- 2020)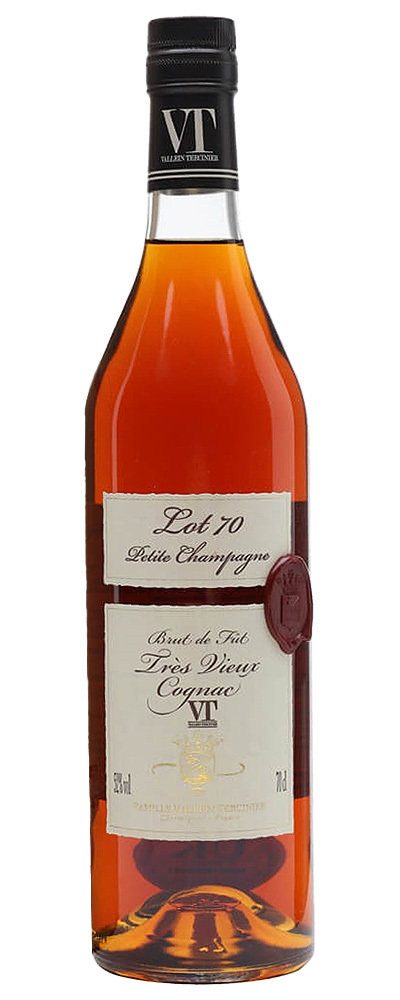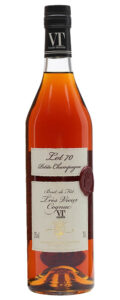 Nose: quite full, with the usual apricots and tangerines but also lychee, plums, dried mango and raisins. Cedar wood, polished leather and cinnamon on the side. Wee hints of tonka beans and brown sugar in the background.
Mouth: a darker entry indeed, on black tea, tobacco leaves and walnut oil. Then it becomes fruitier, showing orange peels, apricots, sour plums and blackberries. Just flashes of tropical fruits that seem to come and go. This evolves to dark chocolate, leather, cinnamon and liquorice. A slightly winey / tannic side as well.
Finish: long, with plenty of mint and eucalyptus, alongside resinous notes and a few drop of herbal bitters.
Maybe a little rustic compared to VT's house style, but really complex and there's still a very nice fruity core. Also this is the kind of power we were talking about in the introduction. Reminds me of a sherried Longmorn. This appears to be sold out, but The Whisky Exchange still has samples available. Score: 90/100
Cognac Sponge – Grosperrin 28 yo N.90 – N.92 Fins Bois (57,7%, Decadent Drinks 2022, 210 btl.)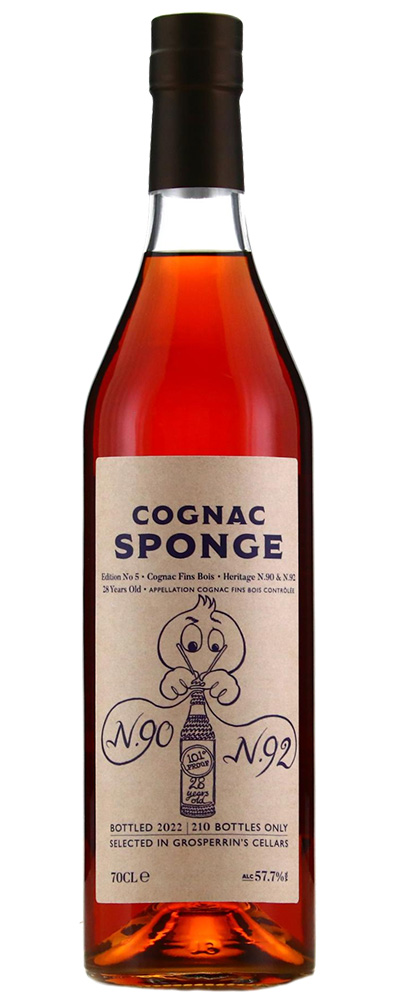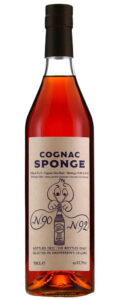 Nose: sweet pears and ripe peaches, as well as mirabelles, marmalade and very ripe table grapes. A light damp note underneath. Then floral honey and a wee musky side. The relative youth and high ABV help to make this very aromatic and forthcoming.
Mouth: punchy and fairly spicy, with a lot of peppermint, black pepper, liquorice and nutmeg. Also a kind of Oloroso note, a mix of nutty notes, sultanas and wood. This quickly leads to fruity notes: more pears, plums and mirabelles. Darjeeling tea and herbal tea, with hints of orange bitters come out towards the end, with light resinous notes.
Finish: long, with slightly earthy spice, baked bread, menthol and heather honey.
Given the generous strength, you're getting a fairly spicy and robust profile. Not without the required fruity core and minty freshness though. Really good. Still available from Decadent Drinks. Score: 89/100