Maison Prunier recently presented Rare Reserve Claire, a limited edition cognac that celebrates Claire Burnez, the 11th generation of cognac creators in the family.
The eaux-de-vie has an average age of around 30-35 years and matured in 250- and 400-litre casks. A lot of attention was put into the carafe, a cut crystal replica of an old decanter from the Prunier collection. In the drawers of the presentation box there is a crystal stopper and a set of glass marbles used to reduce the amount of air in the carafe after opening.
Prunier Cognac 'Claire' Rare Reserve – Fins Bois (40%, OB 2022, 500 btl.)
Nose: really good. There's a nice hint of dried apricot and berries, followed by orange peels and floral honey, leading to subtle mentholated notes. Then it goes towards leathery notes. Back to juicy sultanas. It's perfectly elegant, with a good dose of refined rancio.
Mouth: dried fruits are still present (nice apricots), now with more minty notes that move towards liquorice and walnuts. Then hints of cold coffee, with a herbal edge. Grapefruit peels. Hardly any tannins but the herbal dryness and hints of tobacco leaves give away its age. Just a hint of caramel in t the end.
Finish: medium, on leafy notes, dark fruits and a hint of caramelized nuts.
This is nice enough. The composition is beautiful and really elegant. Slightly too elegant perhaps, to me the low ABV (I couldn't find decisive info – is it 40% or 43%?) almost feels like a crime against the spirit of this cognac. So yes, I expected a little more. But I understand this may be aimed at a different generation of cognac lovers.
Our next cognac is Cuvée N°1 Winston Churchill. This collaboration between the Churchill family and Prunier's Burnez family honours Sir Winston Churchill and his love for well-aged cognac. Made up of two unique Borderies eaux-de-vies that spent a minimum of 40 years aging, this vatting aims to replicate Prunier cognac served in July 1945 at a dinner hosted by Churchill at Potsdam.
Prunier Cognac Cuvée N°1 'Winston Churchill' – Borderies (47%, OB 2022, 1000 btl.)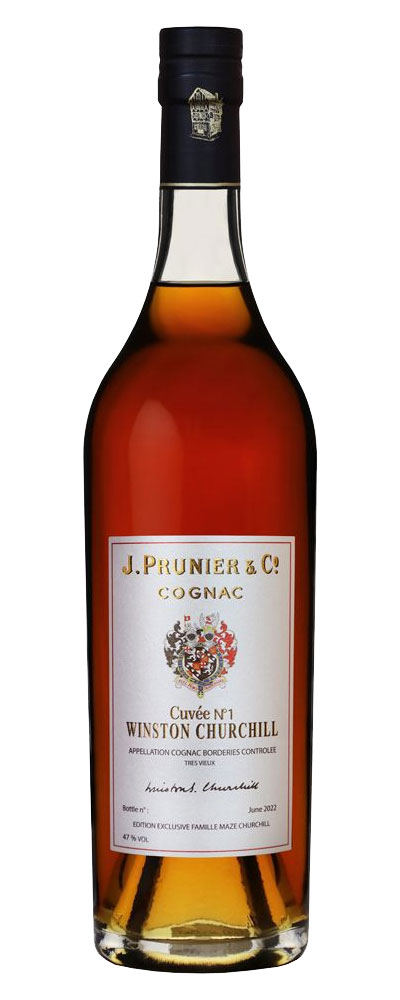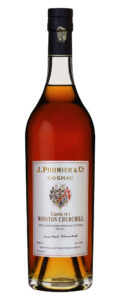 Nose: quite a unique scent, a combination that reminds me of violets and polished brassware or copper. Then plenty of fresh minty notes and eucalyptus with stone fruits underneath. Orange peels and subtle rose petals. Light whiffs of linseed oil. Hints of leather and black peppercorns too.
Mouth: right, this has the punch that was missing from the Claire release. There's mint and liquorice, as well as a hints of wildflowers. Subtle gin-like touches (juniper, clove, verbena) – uncommon, but very pleasant. Then white grape, tangerine, lemon peel and a subtle acidic touch of passion fruits. Hints of blonde tobacco leaves and tea towards the end.
Finish: long, on marmalade, gentle oriental spice and floral notes.
In my opinion this is several steps above the Claire bottling. Overall it is much more complex and offers more intensity, even though it can't match the refined elegance of its sister. I got a sample from Wine4You, where you can also buy a full bottle. Score: 91/100