We head back to Taiwan with two whisky bottlings from The Whisky Blues. We've already had a few excellent releases from this bottler before, so expectations are high.
Today we have an old Islay malt – Bunnahabhain 1989 – as well as a less renowned Braes of Glenlivet 1994.
Bunnahabhain 31 yo 1989 (41,5%, The Whisky Blues 2021, hogsheads #5759 + 5770, 265 btl.)
Nose: a gentle but lively cocktail of ripe banana, golden apples and kiwi, with nice waxy notes and lime blossom. Honeysuckle and light honey. Then mineral notes and old casks, against a kind of buttery / chalky background. Subtle seashore aromas. Quite beautiful.
Mouth: really delicate but showing lots of elegance. All sorts of subtle herbs, dried chamomile, green teas and a drop of honey. Faded (wood) smoke in the background, as well as maritime notes of wet pebblestones. Lemon balm and banana skin, as well as a very light tropical edge and some salty / nutty hints. Greener leafy notes towards the end. Drops of camphor too.
Finish: short, as expected with this ABV, quite herbal with gentle mentholated notes.
A soft, elegant profile. Thinner than these undisclosed Laphroaigs of late (of similar age) but nonetheless somewhat similar in terms of 'evolved Islay profile'. Very good. I believe they're still selling this in Australia.
Braes of Glenlivet 26 yo 1994 (51,1%, The Whisky Blues 2021, barrel #165687, 175 btl.)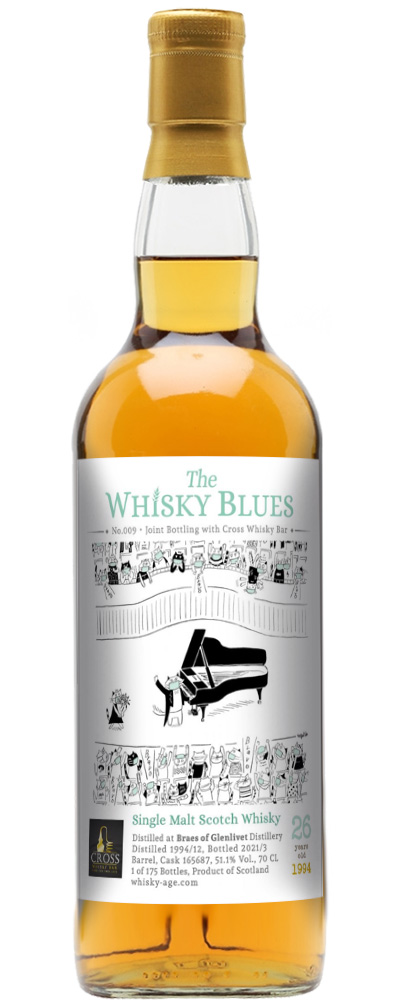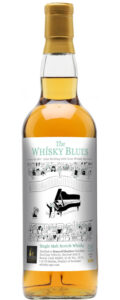 Nose: starts on round waxy notes, with vanilla cake, old grease and almonds. Behind this I get yellow plums and dried pineapple. Frisian sugar bread. Also polished brassware, sour citrus and hints of spearmint.
Mouth: quite a warm profile again. Yellow apples, almond paste and yellow plums. Even a hint of papaya. Vanilla cake again. Then it becomes more tangy (lemon peel and marmalade) with cardamom, hay and herbal tea. Again a light metallic note, as well as a faint sour woody note.
Finish: medium, on apple peelings, walnuts and resins. An interesting bitter-sour note in the very end.
A wonderful nose that brings me back to some 1970s malts. The palate doesn't quite match this very high quality, but still shows a nice balance of waxy warmth and sour brightness. Sold out. Score: 88/100