Time for another cognac session, this time with four very recent expressions, one of which is launched on this very day. We start with a Vallein Tercinier Rencontre 62, selected by Jack Tar.
Cognac Vallein Tercinier 'Rencontre 62' 60 yo – Grande Champagne (42,6%, OB for Jack Tar & Lux Coin 2022, single dame jeanne, 100 btl.)
Nose: exactly. Superb tropical fruits (mango, passion fruit, plenty of bergamots) mixed with Cantaloupe and red vineyard peaches (my favourite fruit of all perhaps). Nice rancio style. Light tobacco notes in the background (growing stronger), as well as some fig bread. Delicate mentholated touches too. Great.
Mouth: halfway between the bright style (passion fruits, pink grapefruits) and a darker profile (leather, cedar wood, honey and figs). Still some mint and more of these lovely peachy flavours and added tangerines. More oak spice now (clove, pepper) and drying hints of fruit tea. No excessive dryness, simply very fresh and utterly drinkable.
Finish: rather long, with subtle herbs and menthol, as well as a whiff of cigar boxes.
The idea behind this bottlings was to add dashes of Gautier 1762 cognac (bought in an auction in New York) to a 1962 cask. The people behind Jack Tar specifically looked for a 62 at different houses and picked a dame jeanne from Vallein Tercinier. Indeed I immediately recognized the 18th century style (not…). Regardless of the lovely story this is a perfect cognac, right up my alley. Funny how some houses manage to bottle a certain coherent profile even when they didn't distill the spirit themselves. Well done Jack!
The next one comes from Cognac Marancheville, a name we haven't featured before. Two winegrowers and professional distillers who sell 97-99% of their eau-de-vies to a large house by contract. This A45 is a combination of three 60l barrels made from old staves – quite unusual in the regio. Evaporation is higher and maturation goes quicker. It is bottled in the L'Essentiel series from Cognac Expert.
Cognac Marancheville A45 – Grande Champagne (42,8%, Cognac Expert 'L'Essentiel' 2022, three 60l casks)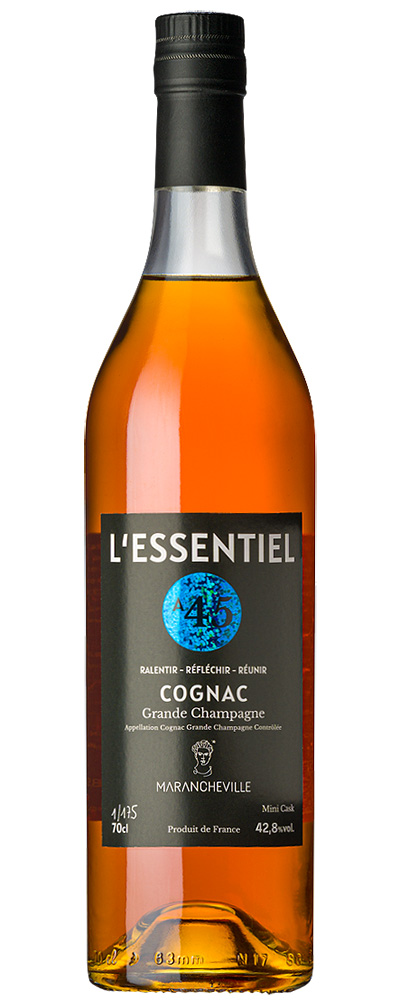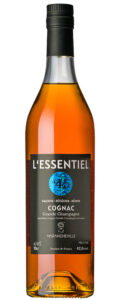 Nose: more whisky-like at first, probably because there's a sense of active wood, perhaps because of the miniature size. Growing fruitier over time and always perfectly bright. Mango and oranges in front row, with some spiced oil and minty wood. Ginger powder, cinnamon sticks and pine wood in the background.
Mouth: again this slightly more active and tight woodiness that is hard to describe. There's a bigger sweet layer too, think crystallized fruits, peach candy and honey. Again this should appeal to whisky lovers who don't necessarily like the more delicate cognacs. Firm spicy notes too. White pepper, ginger and mint.
Finish: rather long and very fresh, with menthol and an earthy, woody undertone.
Harder to score: it's really good but not necessarily what we look for in cognac (having easy access to hundreds of whiskies as well). A very interesting find though, it proves there are high quality houses we have never even heard of. Kudos to Cognac Expert for leading the way. Score: 88/100
We have high hopes for the next one. It is a joint bottling between Malternative Belgium and Asta Maurice, two Belgian bottlers who have a great track record when it comes to cognac. They're starting a series called Les Bons Vivants (not to be mistaken for their Lot 60 release with the same name) and selected a cask from the cellars of Grosperrin as the first release.
Grosperrin cognac Lot 84 'Les Bons Vivants' – Petite Champagne (56,6%, Malternative Belgium + Asta Maurice 2022, 263 btl.)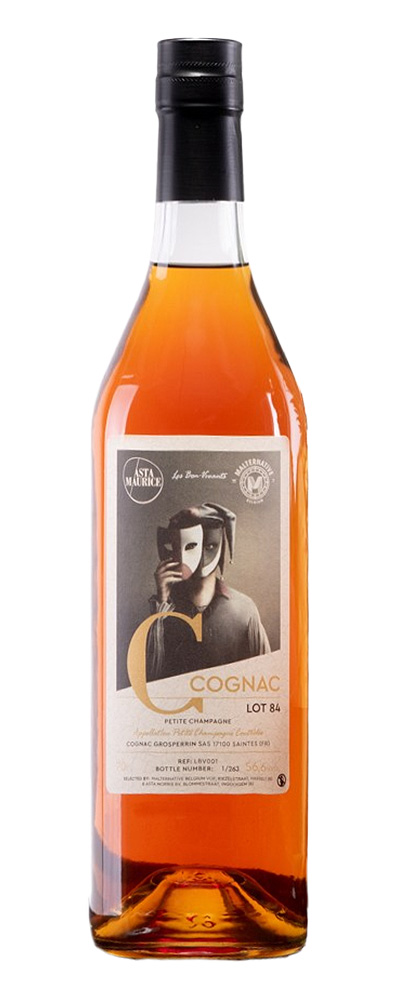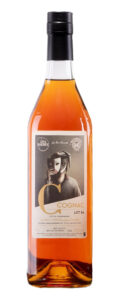 Nose: lean and lighter, with minty notes and even some grassy notes up front. Subtle mineral touches. After a while more fruits come out, like pineapple and nectarine. Floral notes (jasmin tea). Not very forthcoming – not showing its true face, if you know what I mean. Appropriate label.
Mouth: this is where the fruits start to show. Really juicy mirabelles, fresh kiwi, hints of bergamot and passion fruits. The minty notes are still there, but never take the lead. Some polished oak, as well as aniseed, grapefruit peels and white pepper.
Finish: long, still showing bright fruits but also verbena, oak spice and a leafy touch.
More straight than expected, and you have to wait until the first sip before the fruits start showing off. High quality as expected, but both have had even better bottlings on their own. Going on sale today via Malternative Belgium. Score: 89/100
Finally we also have the latest organic cognac from Jean-Luc Pasquet. This is made from the fragile Folle Blanche grape, once highly regarded but now responsible less than 1% of all cognac production. Actually I tried this in a separate session – my previous encounter with organic cognac made me expect something very different from the others.
Cognac L'Organic L. XI – Folle Blanche – Grande Champagne (47,6%, Jean-Luc Pasquet 2022)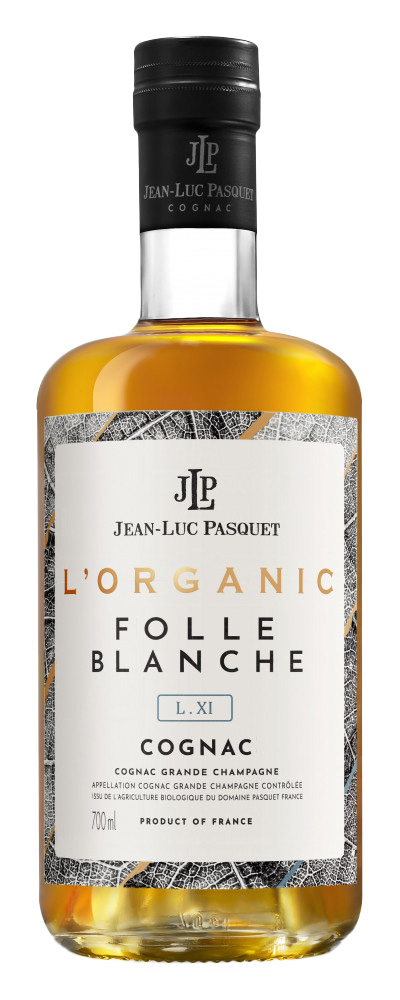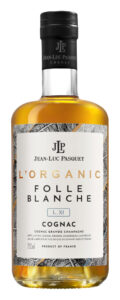 Nose: starts quite coppery, with hints of metal tools, broken branches, dusty nutmeg, vegetal notes and hints of  musk oil. I told you this would be different. Whiffs of menthol too. Later it becomes a bit sweeter, with plums and candied orange peel in the background. Hay and precious exotic wood too.
Mouth: oily, slightly sweeter than expected. Light hints of raisins, mirabelles and honey, mixed with liquorice and nutmeg again. Subtle sandalwood, nutmeg and cardamom. Orange peels and ginger towards the end.
Finish: long, becoming increasingly tight, merging on clove, sweet tea and anise.
Still young and slightly narrow, but ushering in a new era for cognac, I guess. A series to follow up closely in the future. More to my liking than the 2006 for Kirsch. Score: 85/100