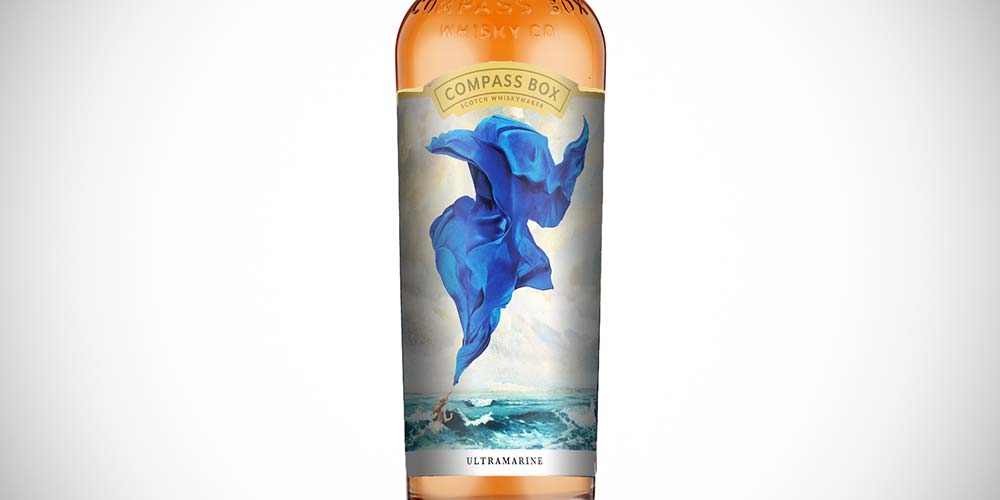 Compass Box Ultramarine
Compass Box Ultramarine is kicking off the Extinct Blends Quartet, a new series that offers modern interpretations of great blended Scotch from the past.
Ultramarine takes its inspiration from a deluxe Scotch from the late 1980s. The first few batches of this iconic whisky included characterful stocks of malt and grain, drawn from Scotland's Whisky Loch of the late 1970s. The new interpretation combines peated malts (mainly Caol Ila), sherry maturation (Glendullan, Glen Ord and others) and creamy grain whisky (Cameronbridge and Girvan).
The current version of the label mentions 3200 bottles and 51% ABV.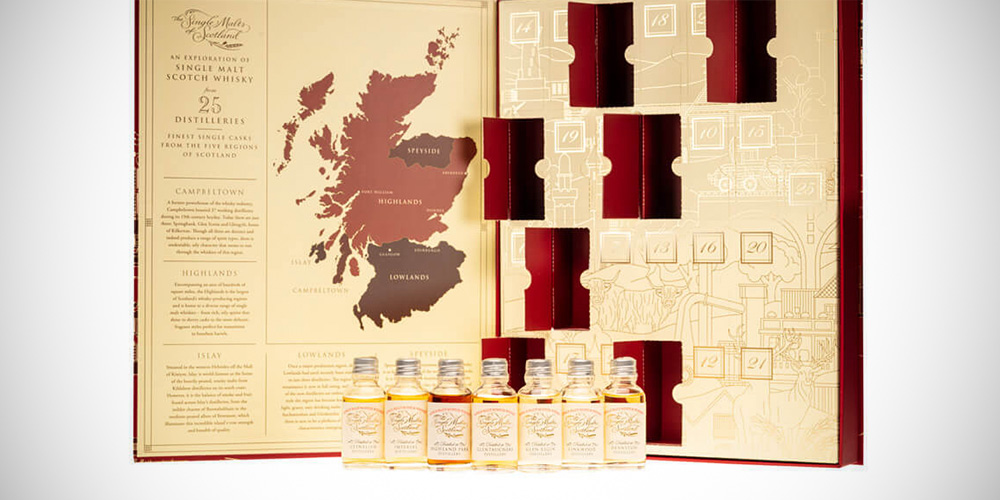 Exploration of Single Malt Scotch Whisky
The Whisky Exchange just released another impressive whisky sample collection. The Exploration of Single Malt Scotch Whisky contains 25 drams which cover a breadth of styles from very light to richly peated. All of them come from different distilleries, ranging from 7 to 31 years of age.
This is the kind of collection I would have bought immediately when starting my whisky adventure – a masterclass at home. It is now available from The Whisky Exchange.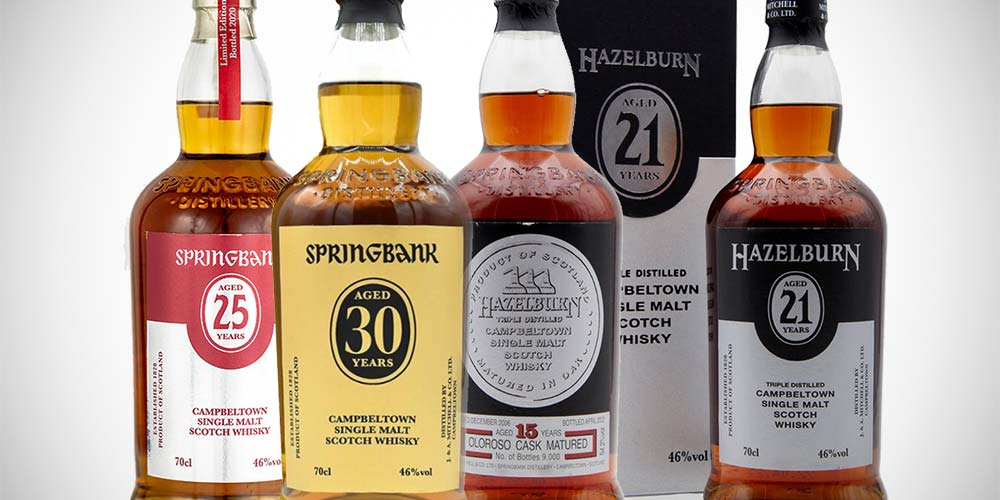 Hazelburn 21 Years // Springbank 25 + 30 Years
Some time ago we already announced Hazelburn 15 Year Old (2022 edition). This is arriving in stores as we speak, together with the Hazelburn 21 Year Old. It promises to be a robust yet delicate addition to the Hazelburn range. The recipe combines 70% sherry casks and 30% bourbon, with 3600 bottles available.
In the Springbank range there is a new Springbank 25 Years (40% bourbon and 60% sherry) with a limited outturn of just 1300 bottles. At the top of the range there is a new Springbank 30 Years, which has an undisclosed recipe (bourbon + sherry) and an outturn of 1400 bottles. Mind the matte yellow label, not the bling-bling gold of the 21 Year Old.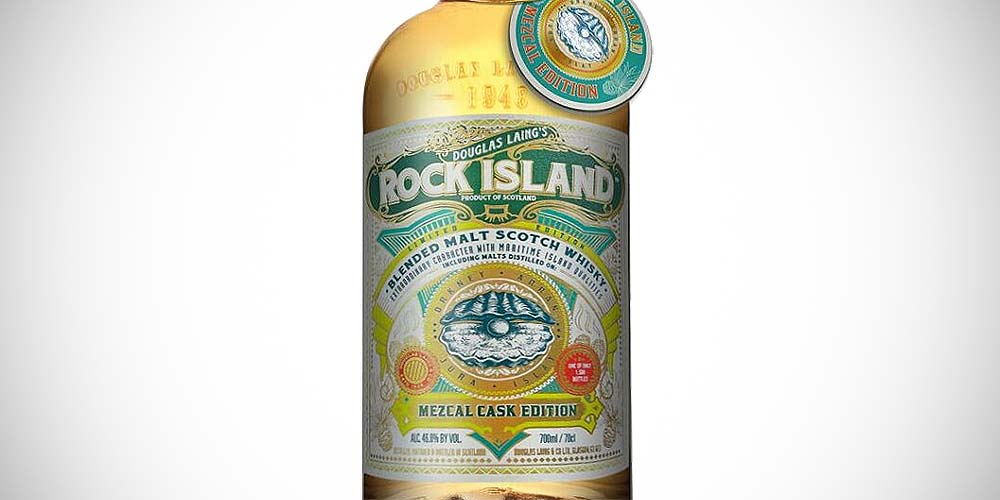 Rock Island Mezcal Cask
Mezcal Casks seem to be the next thing in the whisky world, since the 2019 amendment to the Scotch Whisky technical file. Now Douglas Laing presents Rock Island Mezcal Cask, a version that boosts the maritime and smoky flavours in its blended malt Rock Island. It comes at a strength of 46.8% ABV and retails for around € 70. It is limited to 1500 bottles.
Already available from TyndrumWhisky and Master of Malt for instance.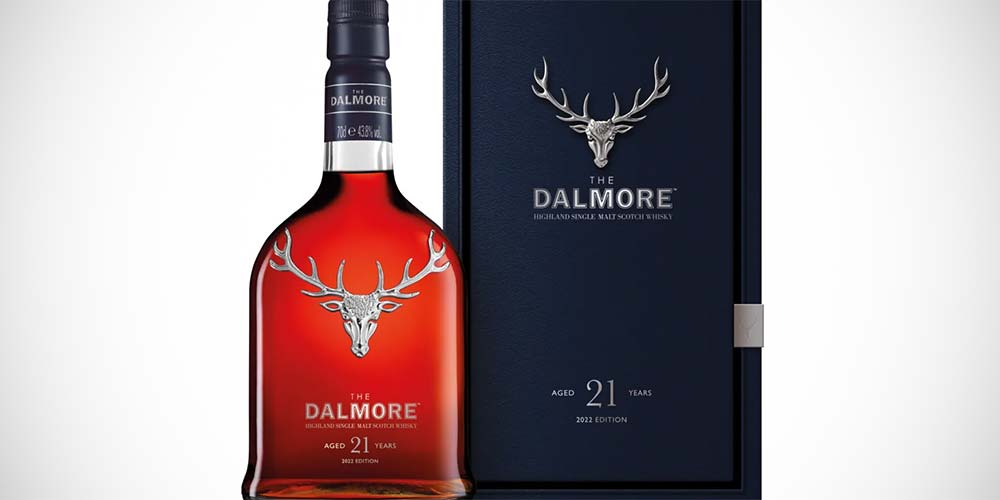 Dalmore 21 Years  (Principal Collection)
The Dalmore introduces a new 21 Year Old, at the top of the Principal Collection. This new annual release is limited to 8000 bottles at 43.8% ABV, available in select locations. First this was matured in ex-bourbon barrels, and then matured in ex-solera Matusalem Oloroso sherry casks. The RRP is £ 575.
Also interesting
Last but not least, here are some things that may not have been widely announced but that grabbed my attention in shops recently…