Whisky AGE is a Taiwanese importer of several brands (The Whisky Jury and Maltbarn, among others) but also an independent bottler. We try four of their recent bottlings, and we'll soon find out they have a nose for good whisky.
Ben Nevis 26 yo 1996 (49,9%, Whisky Age 2022, refill butt #21, 431 btl.)
Nose: Ben Nevis is not always compatible with sherry wood in my opinion, but this is nice. There's a lot of ripe orange as well as tangerines and traces of mango, very juicy. A light blossomy touch. Also faint tobacco and hints of paraffin. Hay and leathery notes. Some flinty notes and funk in the background. A slight peppery prickle too.
Mouth: the citrus fruits on the nose already gave us high hopes and yes, the juicy fruitiness stays strong on the palate. Pink grapefruit and a flash of passion fruits before it becomes chalky and fatty, with a subtle salty note and walnuts. Leafy notes and herbal tea. Sweet ginger. There's a darker sweetness than you'd expect in (ex-bourbon) Ben Nevis, but luckily the sherry never drowns the typical, almost tropical fruity character.
Finish: long, zestier now, with herbs and lingering mineral notes.
A good example of refill sherry adding complexity while leaving the original spirit shine through. Great Ben Nevis, juicy, funky and layered. Excellent start of this session.
Glenrothes 23 yo 1997 (53,2%, Whisky Age 2021, hogshead #715753, 262 btl.)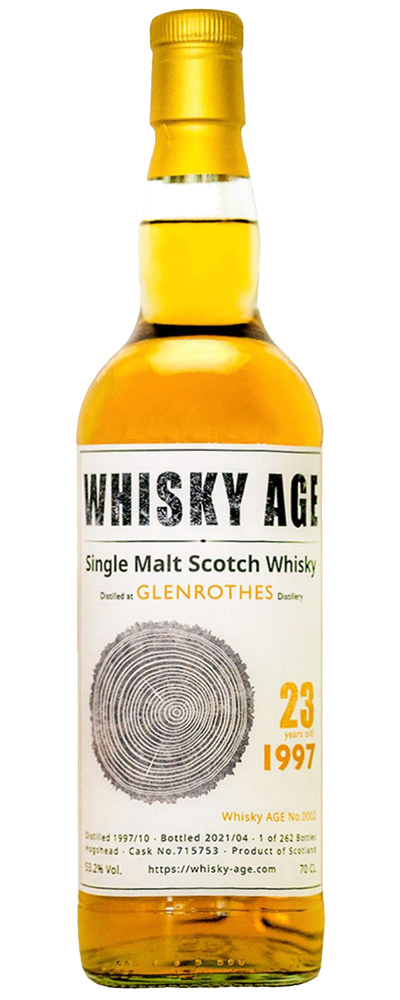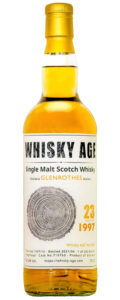 Nose: starts quite neutral, focused on plain barley, but it becomes fruitier by the minute. Peaches, yellow apples, maybe a hint of mango. There's also a very bourbonny side with vanilla and minty notes. Really creamy and balanced.
Mouth: the same bright and full fruity profile, entirely on stewed apples, oranges, juicy nectarines and hints of mango. Still a classic woody side (vanilla, aniseed and white pepper). It's creamy, with hints of fruit syrup even, but it becomes slightly drier and chalkier towards the end. Better than expected.
Finish: long, with a great balance of syrupy fruits, chalky notes, citrus zest and oak spice.
At first I wasn't planning to include this sample. Most Glenrothes 1997 was clearly sherried and not always perfectly clean. This is quite different: very fruity, almost syrupy at times, brighter and more in line with its neighbours Glen Grant or Caperdonich. In short: great selection work again. Score: 89/100
Glen Elgin 10 yo 2011 (57,4%, Whisky Age 2021, hogshead #801804, 313 btl.)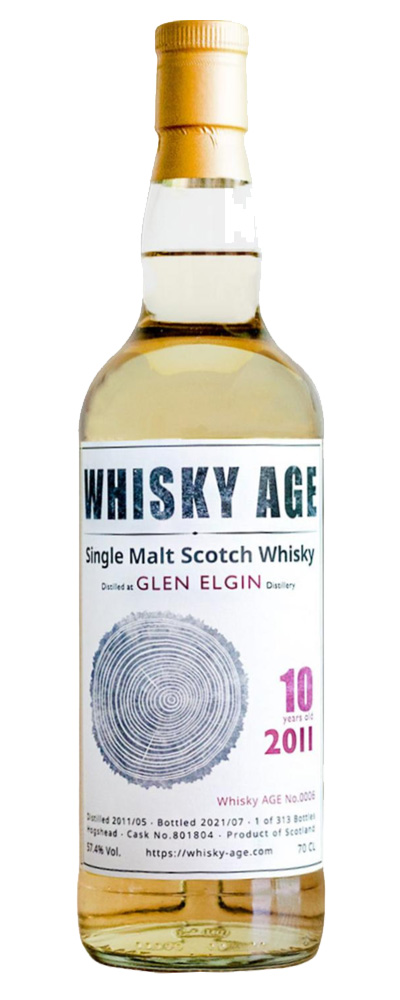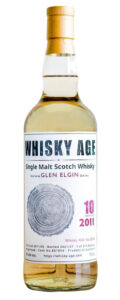 Nose: youngish compared to the other two, but really clean. Bright fruits like green apples and white grapes. Light honey. A little sage. Sweet grassy notes. Ginger lemonade. Fresh and summery.
Mouth: sweet, fruity and fresh again. White grapes return, with juicy pears and green melons. A lot of icing sugar and hints of fruit eau-de-vie. Then off-sweet herbs. A few echoes of Riesling too, in a way. Later it gains hints of ginger, honey and grassy notes.
Finish: long, very focused on green fruits and white pepper now.
A very pure distillate, clean and high quality. Perhaps a little narrow at this point, but totally flawless. I would love to try this as a highball. Score: 87/100
Ledaig 10 yo 2010 (57,4%, Whisky Age 2021, first fill Oloroso hogshead #06021, Mid-Autumn festival edition, 183 btl.)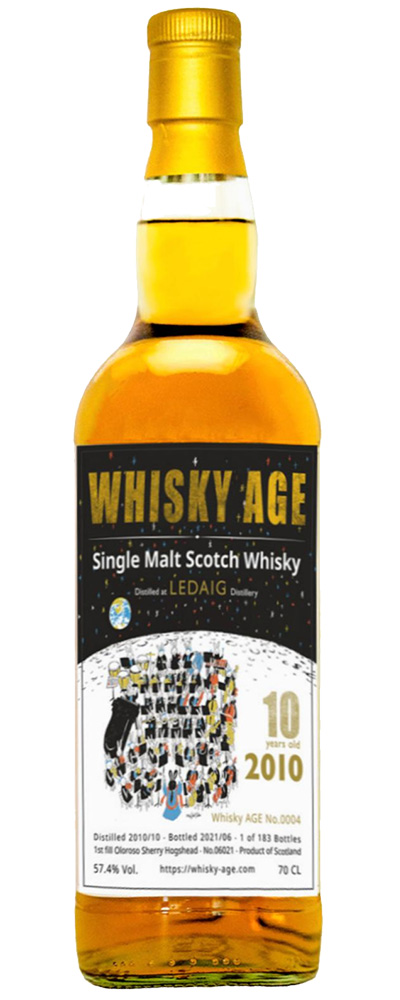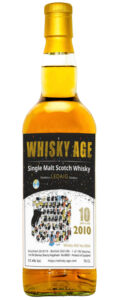 Nose: big sooty notes at its base, with sweet toffee and red apples in the middle and a bit of citrus sharpness at the top. Almonds, wood char, smoked tea and spices like cinnamon and black pepper. Sweet cigars and hints of car workshops too.
Mouth: sweet and deeply sooty. There's toffee, sweet apples and ripe stonefruit, but also darker chocolate notes and black pepper. Then sweet coffee and walnuts. Hints of charred wood. There's a wee sour edge and a refreshing minty note.
Finish: long and drier, still showing a sour touch, alongside leathery dryness, sweet ashes and a hint of burnt rubber.
Deeply peaty whisky, with lots of sooty / ashy notes and charred wood. The sherry adds the necessary sweetness. Slightly pressure-cooked but another faultless bottling. High scores in this session. Score: 87/100