Today we have two heavily peated whiskies produced at Loch Lomond distillery. One is a Croftengea 2005 bottled by The Whisky Exchange, the other Inchfad 2005 from the Thompson Brothers. Both roughly the same age and ABV.
While Inchfad is theoretically around 25 ppm and Croftengea around 55 ppm, we'll learn that the cask can modify or even amplify the smokiness.
Croftengea 15 yo 2006 (52,6%, The Whisky Exchange 2021, hogshead #341, 280 btl.)
Nose: wet leaves, with moss and camphor. Some brine and grapefruit behind it, as well as fresh minty notes and generous hints of bread. Yellow apple in the distance. The smoke is of yesterday's bonfire, relatively subtle and ashy. Hints of hay and dried herbs, as well as a smooth hint of grease. Quite layered with a nice evolution.
Mouth: a thick texture with more sweetness than expected. More apples and sweet citrus (lime) against a background of tarry, more medicinal smoke. A few drops of cough syrup and lacquered meat. Hints of black peppercorns and chocolate coated nuts. Still plenty of autumnal, leafy notes.
Finish: long, still balancing on citrus sweetness, smoke and forest notes.
More to my liking than the sister cask they had in the Whisky Trail series. An enjoyable Croftengea with moderate smoke but high complexity – it keeps changing colours. I'm surprised to see this is still available from The Whisky Exchange.
Inchfad 16 yo 2005 (52,2%, Thompson Brothers 2021, Pedro Ximénez hogshead finish, 300 btl.)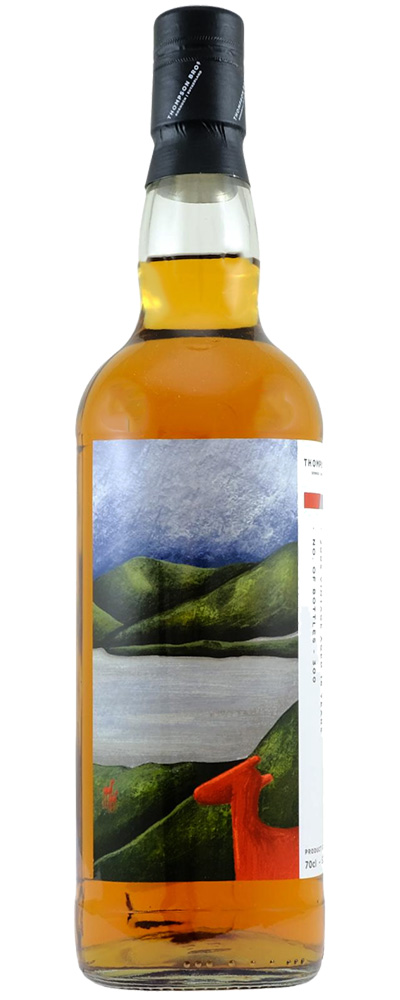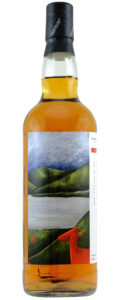 Nose: the same dry and leafy smoke, albeit more prominent. A fireplace, smoky bacon. Also more sweetness, think raisins and Maraschino cherries, with apple pie. Hints of soy sauce and roasted nuts as well.
Mouth: the PX added raisins and blackberry jams, on top of this sooty core. Black olives, burnt leaves and a sweet herbal note. Black peppercorn, as well as tobacco and a modern hint of (youngish) oak.
Finish: medium, with some green oak spice, grapefruit peels and floral malty notes.
The richness of the Pedro Ximénez (I almost wrote sherry, but I'm not sure here) works well alongside the peat smoke. In fact they seem to amplify each other: this Inchfad seems smokier. A rich dram. Score: 86/100