Today Decadent Drinks releases the new Summer 2022 edition of their Equinox & Solstice series. Usually this series presents very drinkable, affordable drams and this time we're getting a Glen Garioch distilled in 2011.
While we're at it, let's also include the Spring 2022 release, Pulteney 2008.
Glen Garioch 10 yo 2011 'Equinox & Solstice' (48,5%, Decadent Drinks, Summer 2022)
Nose: bright and fresh with hints of green apples, lemons and mirabelles. Even brighter top notes of jasmin tea and blossoms. A lot of naked barley notes and grist, with subtle concrete and dough in the background. Chiseled and slightly eau-de-vie-ish, but indeed rather summery.
Mouth: still this totally natural and rather oily texture. Now a slightly sweeter fruitiness of pear, green plums, artisan lemonade and grapefruit. Light waxy notes, subtle herbs and juniper. In the end also a bit grassy.
Finish: medium long, clean and zesty. A slice of sweet lime that fell into a glass of ale. Still this green, grassy and floral edge.
Great spirit, very natural with a waxy and refreshing zesty side. This Glen Garioch should be one of those rare whiskies that work in a heatwave. Is it sacrilege to crave a highball now? Going on sale today in the Decadent Drinks online shop.
Pulteney 13 yo 2008 'Equinox & Solstice' (48,5%, Decadent Drinks, Spring 2022)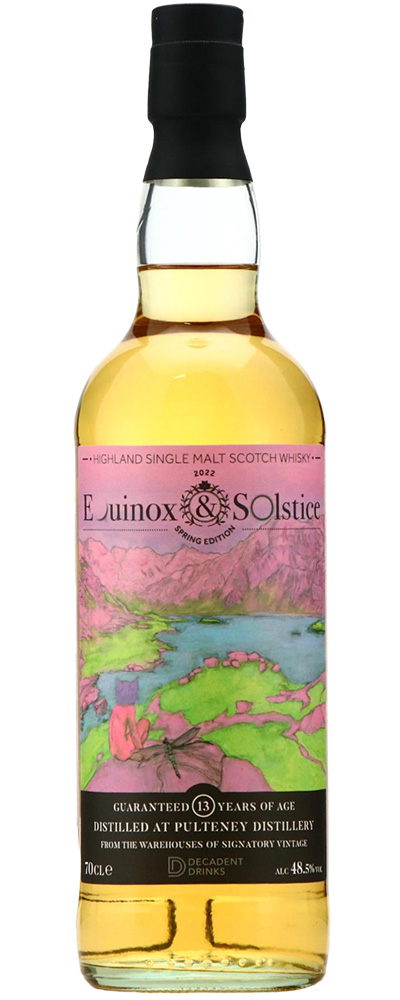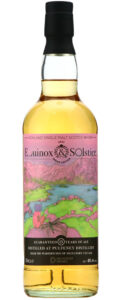 Nose: similar freshness, now having a bit more peach aromas, as well as lemon meringe and citrus peelings. White flowers and faint minty notes. Later in the background there are balanced coastal notes, like sea spray and wet stones.
Mouth: lemons, maybe a touch of green banana, as well as some sweetened green tea with ginger. Also paraffin and white pepper. Then I also find something green and vegetal, a mix of green leaves, green walnuts and chalk. Just an echo of vanilla too, hinting at lightly charred oak.
Finish: medium long, with lingering spice and some grassy and chalky notes.
Still a pretty naked spirit, although this has just a tad more oak influence. Despite the naked profile, there's enough to discover and the coastal side is a nice bonus. Also still available from Decadent Drinks. Score: 86/100