Cognac has become a very common malternative. Nowadays almost every independent bottler is looking at cognac – at least the smaller bottlers in Europe, I'd say, the ones that don't rely on huge existing stocks of whisky.
While the single distilled sister Armagnac is far less common, it is starting to be picked up and definitely worth a look as well. For previous sessions, check this or this. Today we're trying five more armagnacs from different bottlers…
Armagnac Sponge #2 49 yo 1972 (42,9%, Decadent Drinks 2022, 210 btl.)
Nose: plums, raisins and dried apricots, as well as orange peels. Generous hints of polished furniture and cellulosic varnish as well as a whiff of oil paint. Then pine needles and minty notes. Propolis and pollen. Subtle hints of humidors. Excellent.
Mouth: a blend of very old single malts, with drops of American whiskey and cognac. Quinces, raisins and bananas, albeit with very little sweetness. It's more sour than sweet, with eucalyptus oil, tobacco juice and a hint of liquorice and caraway. Quite a lot of cedar wood towards the end.
Finish: quite long, balancing between bitter almonds, herbal essence and tobacco.
A great start of this session. The nose is gorgeous and if you don't mind a little woody sourness, then this is really rewarding on the palate too. Sold out from Decadent Drinks.
Domaine de Baraillon 1976 -Bas-Armagnac (44%, The Roots 2022, barrique #6, 75 btl.)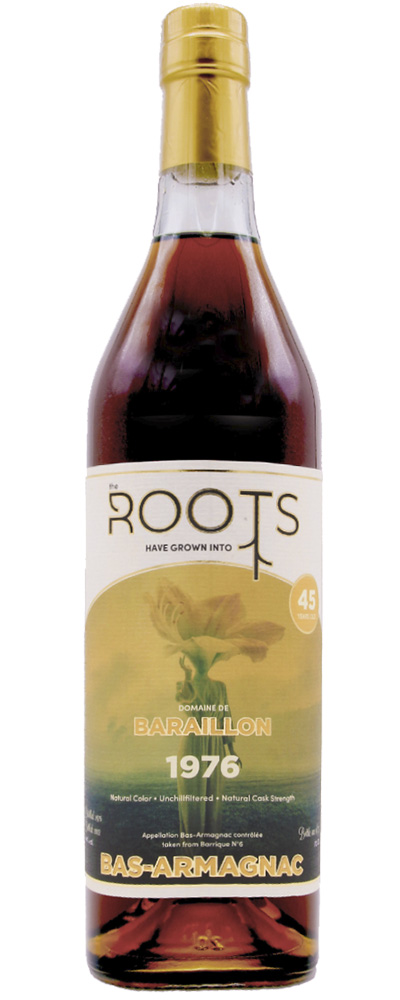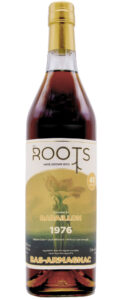 Nose: getting close to cognac now, with peach jam, polished oak and nice floral touches. Wild honey. Earl Grey tea. A few drops of Oloroso. Hints of chocolate coated nuts, subtle coffee and exotic spice in the background.
Mouth: dry and nutty. There's a firm woodsy fingerprint and a lot of dark chocolate. Tobacco leaves, raisins, hazelnuts and walnuts. How far is Lannemaignan from Jerez, really? Prune jam, liquorice, black pepper and a refreshing hint of eucalyptus.
Finish: long and warming, on coffee, chocolate, walnuts and some tannic wood.
A really good Armagnac again, balancing between freshness and a full-bodied robust side. Some parts remind me of an old Brandy de Jerez, nice! Available from Thursday, if I'm not mistaken. Score: 89/100
Château de Gaube 1962 – Bas-Armagnac (48,6%, OB for Wu Dram Clan 2020, lot #6220, 144 btl.)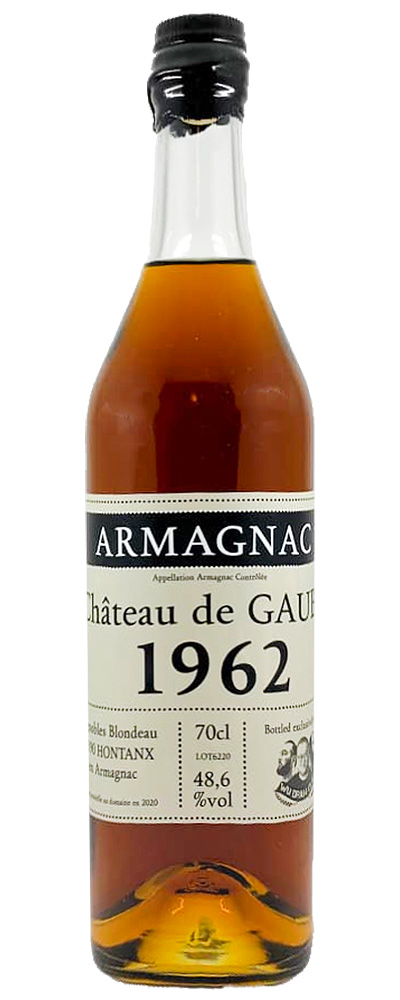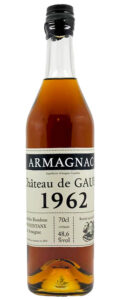 Nose: not extremely expressive at first – it stays on grassy / mossy / musty notes. Then chestnuts and caramelized walnuts. Chocolate and prunes, as well as some dried meat and old leather. Then back to hay and lightly sulphury broth.
Mouth: a robust mix of herbs (rosemary, chervil), hay and moist wood. Herbal essence. Farmy in a way. Then it moves towards walnuts and coffee, with some tannins and chestnuts too. Something of New Yarmouth rum? Spicy wood and plantain bananas.
Finish: long, dry and fairly woody. Still a medicinal, herbal edge and marmalade notes.
Rather rustic with a vermouth-like herbal side, farm funk and a lot of woody notes. Uncompromised armagnac, the early work of Jean Dubuffet in a bottle. Score: 87/100
Aurian 1995 – Bas-Armagnac (48,9%, GrapeDiggaz 2022, cask #72, 248 btl.)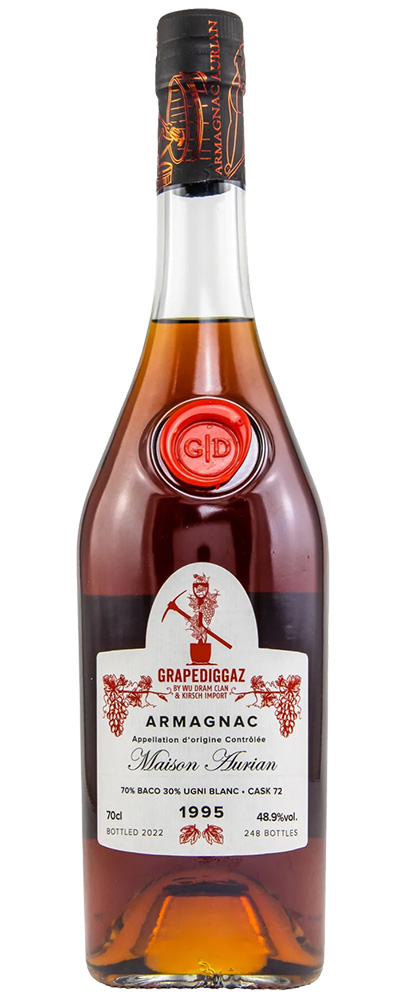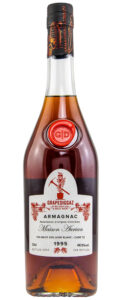 Nose: rich and fairly sweet. Starts on Demerara sugar and raisins, with a tinge of pepper and some candied oranges. Pipe tobacco. Berries in the background, as well as pears with caramel sauce. At the top there is a minty freshness and plenty of fresh leather, as well as some herbal notes (tarragon stands out).
Mouth: full-bodied, rather on the dry side now. This leathery feel is back, alongside chocolate notes and dark caramel. Also walnuts and the bitterness of Seville oranges, cloves and dark roast coffee. A warming side of black pepper as well.
Finish: long and dry, still fairly dark. Coffee, pepper and a few drops of herbal bitters.
Again this is the more robust, slightly rougher side of armagnac. There's a lot going on, but elegance is not its main asset. As if the GrapeDiggaz don't want to interfere with their refined cognac bottlings. Still available from many retailers. Score: 86/100
Domaine de Belair 27 yo 1993 – Bas-Armagnac (52,2%, Grape of the Art 2022, 120 btl.)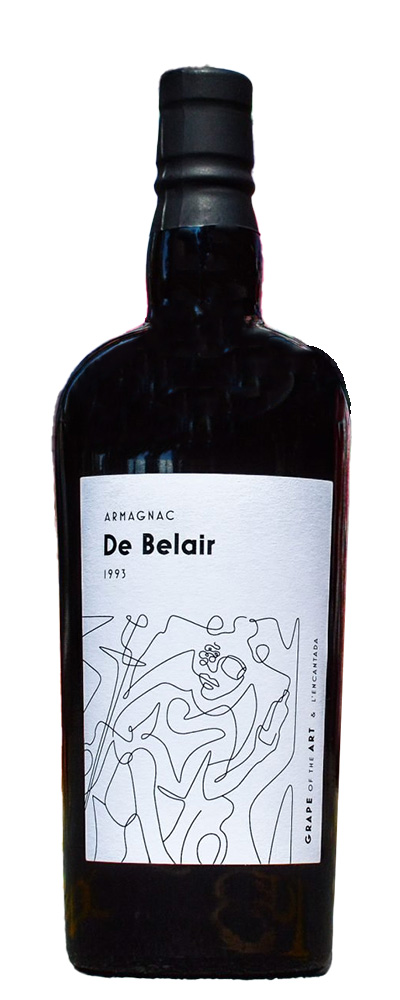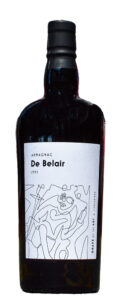 Nose: big caramel notes at first. Butterscotch. Also hazelnut cream, raisins and dates. Milk chocolate. Almost an old sherried Speysider. Hints of oxidized pineapple in the background, with a faint spicy and earthy edge after a while.
Mouth: umami style. There's a lot of dark chocolate, with drops of herbal liqueur and heavy caramel. A roasted side too (espresso and hazelnuts). Very subtle medicinal touches as well. Echoes of old-style sherried malts again.
Finish: long, on chocolate, dried herbs and prunes.
Again very robust and dark, but the resemblance to old-school sherried malts makes this quite unique. Uncommon but really nice, actually. Score: 88/100