Armagnac is a spirit that I really enjoy. In fact I probably have more armagnac at night in my sofa than whisky, simply because whisky is something that needs a review in my opinion whereas armagnac is still a sort of easy pleasure. With all due respect.
Anyway today we are having four high-end armagnacs. The first is from the well-known house Delord, the second from a much smaller name Domaine d'Aurensan. The last two are from independent bottlers that are more whisky-inspired: Authentic Spirits and the good Wu Dram Clan.
The last one is an independent bottling by the French company L'Encantada and quite special: much higher in alcohol and finished in a Worthy Park rum cask!
Delord 1964 Bas-Armagnac (40%, OB 2016)
Nose: rich, with tobacco leaves and polished oak, some estery bananas and maple syrup in the background and rubbed mint. Also raisins and prunes and a very subtle hint of black olive. A light sourness and cognac-style rancio too.
Mouth: a slightly thin onset, really minty again with some floral notes and something that resembles OBE in whisky (you know, a slight hint of shoe polish). Tobacco leaves. Mid-palate it gets slightly darker, with more caramel and a hint of cocoa. More rancio. Very soft pepper and sweet aniseed towards the end.
Finish: reasonable considering the low ABV, with caramel toffee and a slight earthy note.
Really enjoyable, although we have the feeling you need to work to get everything out. I'm sure this would have been more interesting with a few extra degrees, but as far as I know all Delord armagnacs are bottled at 40%. Still available from Master of Malt.
Domaine d'Aurensan 1975 (41,9%, OB +/- 2019)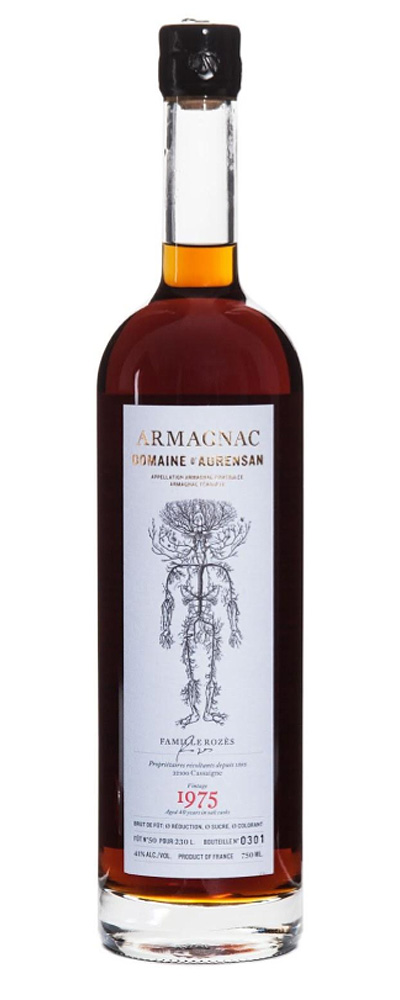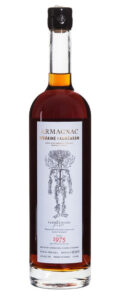 Nose: much more forthcoming. Deep pastry notes (croissants), prune jam, wildflower honey and brown sugar. Hints of eucalyptus and aniseed, as well as polished furniture. A slightly burnt edge of crème brûlée. Nice intensity and richness.
Mouth: dark chocolate, prunes, black raisins and hazelnut ganache come out first. Old wood. Hints of clove and aniseed. Slightly robust but there's also a nice acidity which keeps it from becoming heavy. More chocolate in the end.
Finish: quite long, slightly drying, with walnut liqueur, old Oloroso and tobacco leaves.
A small domaine with only 5 ha of vines, I hadn't heard of it before but it seems quite interesting. This cask strength 1975 vintage is gone I'm afraid, but The Whisky Exchange has a (supposedly excellent) 30 year-old assemblage with armagnac from 1961-1981. Also check their official shop. Score: 90/100
Domaine de Baraillon 32 yo 1989 'Folle Blanche' (44,9%, Authentic Spirits 2021, 288 btl.)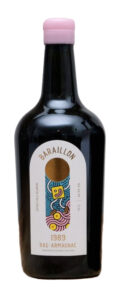 Nose: rather ethereal with plenty of floral notes. Rose petals. Fruit teas, some earthy / mossy notes and bright fruits like oranges and mirabelles.
Mouth: light and slightly heady again, more refined than the two before and perhaps a little closer to cognac. Orange peels, cranberries, plums. Slightly over-infused FTGFOP tea. A little tobacco sourness and resinous notes.
Finish: medium, getting really dry and boisé now, with resins, herbs and some grape skins.
This is a much lighter style, really elegant but not without its dose of woody dryness. Perhaps a tad spartan after the gourmand character of the Aurensan. Keep an eye on their online shop to follow this new bottler. Score: 88/100
Aurian 41 yo 1979 (46,5%, OB for Wu Dram Clan 2021)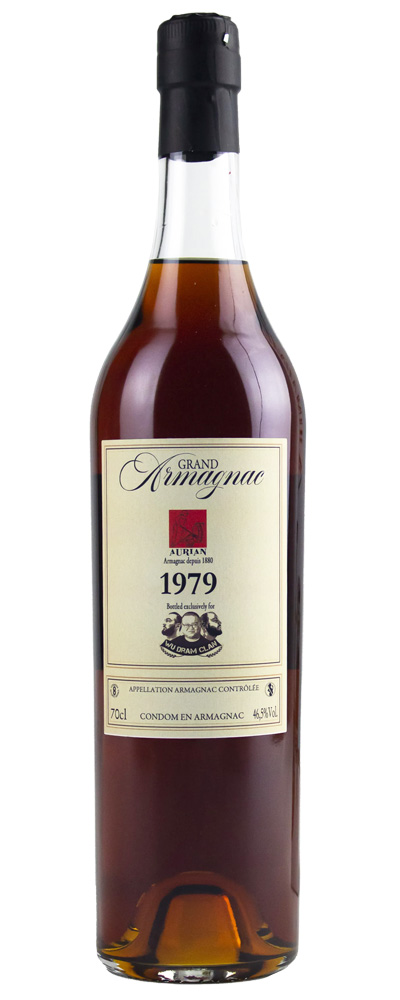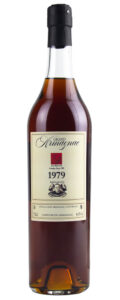 Nose: the highest dose of polished furniture, with hints of hardwoods and cigar boxes, as well as roasted hazelnuts and chestnuts. Light minty notes. This one is more robust and even a tad beefy as well, but nicely rounded too.
Mouth: a little dry now, with hints of cigars and their boxes, wood juice and herbal extract. There's a pleasant acidity and vague fruits but they are slightly overtaken by umami notes, roasted nuts and nutmeg.
Finish: really long and woody, with cloves, mint and over-infused tea.
Really aromatic, and we love the slightly higher strength, but the oak is quite loud. Perhaps it's contrasting too much with the others in this line-up. Score: 87/100
Domaine Pouy 2002 (56,8%, L'Encantada 2021, Jamaican rum finish)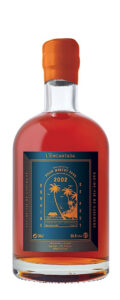 Nose: really nice. There's a big fruity side (stewed apples, peaches, yellow plums and raisins) with a light buttery touch, as well as mentholated notes and ripe bananas that hint at the rum influence. This combination really works.
Mouth: very punchy of course, with the same cross-over profile that now leans towards the rum. Tobacco leaves, olive brine, mouth wash and big herbal notes. Rather medicinal and slightly varnishy. Grassy notes. Nice flashes of mango and (fermenting) pineapple in the background.
Finish: long, with a bit more fruity sweetness coming through again, although the rummy astringency is still there.
This is quite something. I really like the nose, where the rum is on the same height as the armagnac and both are really complementary. On the palate Worthy Park takes the upper hand, so I guess you have to be a serious rum lover as well. Available from LMdW for instance. Score: 88/100