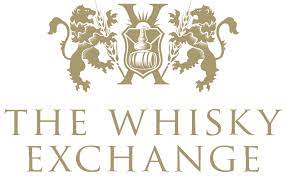 The Singh family started The Nest back in the early 1970s, an off-license in Hanwell, west London. In 1999 sons Sukhinder and Rajbir turned the business off their parents into an online business called The Whisky Exchange. After the 20th anniversary of TWE, Sukhkinder Singh is now celebrating 50 Years in the drinks industry.
As Pernod Ricard acquired TWE in 2021 it is only a matter of time before Sukhinder moves full-time to his other business Elixir Distillers. In the meantime, this 50th anniversary brings a series of five special single malts, spanning five decades: the 1970s, 1980s, 1990s, 2000s and 2010s. One last tour de force, so to speak, concluding an important chapter of the Singh story.
Speyside Blended Malt 50 yo 1971 (49,5%, The Whisky Exchange 'Celebrating 50 Years' 2022, sherry butt)
Nose: a nice waxy nose with beehive notes and pollen, bright tangerines and bergamots, as well as some lightly tropical notes like pineapples. Then a mix of buttery lemon tartlets and vanilla cake. Juicy apricots and herbal honey. Whiffs of pine needles and dusty books as well. Elegant and still really vibrant.
Mouth: again this acidic fruitiness, a mix of pineapple, orange, pear and passion fruit bavarois. Hints of honey and citrus tea, with polished wood and resinous touches. Vanilla cake is back, with soft baking spice and this hoppy potpourri note that is not uncommon in whisky of this age. Despite the good ABV it's a tad soft and thin towards the end. Nonetheless it's surprisingly juicy and certainly not woody.
Finish: medium, really waxy again, with stewed fruits and echoes of candied ginger biscuits.
Fifty years already, but full of life! This reminds us of the undisclosed Speyside whiskies from the 1970s (some of which had been listed as a blended malt as well). Old Highland Distillers stock? Maybe. In any case this is a really vibrant old whisky, full of juicy fruits and never woody. Great start of this session. Now available from The Whisky Exchange.
Caol Ila 40 yo 1982 (49,5%, The Whisky Exchange 'Celebrating 50 Years' 2022, two hogsheads, 286 btl.)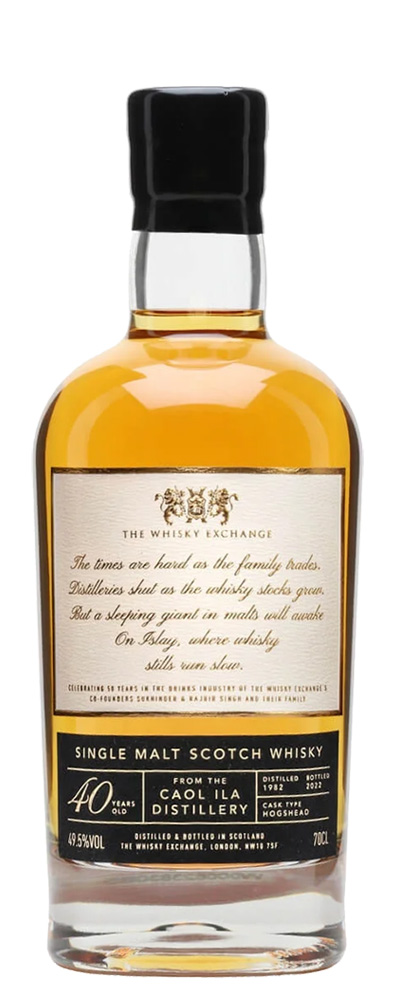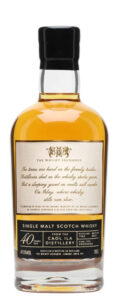 Nose: revolving around vegetal oils, paraffin, kiwi and Chamois leather. Just a little charcoal dust. Old copper coins and hay. Then a nice lemon (peel) and mint combo and subtle iodine. Sweeter hints of almonds and honey. Earthy notes in the background. On par with the most elegant Port Ellen, you know.
Mouth: still quite oily but now the old peat, which wasn't very loud on the nose, sets in. Great ashy notes and fisherman's rope. Then mid-palate pineapple appears with mint cordial, herbal ointments, subtle brine and some polished oak. Just a drop of mustard, which blend in perfectly.
Finish: long, clean, with lemons, pineapples, cold ashes and a leafy / minty note.
This has all the classic markers in a very refined, complex ensemble. Perfectly integrated Islay whisky from an era when the industry was experiencing hard times. While often understated, Caol Ila is such a high class distillery. Available only from The Whisky Exchange. Score: 93/100
Clynelish 26 yo 1995 (51,5%, The Whisky Exchange 'Celebrating 50 Years' 2022, 713 btl.)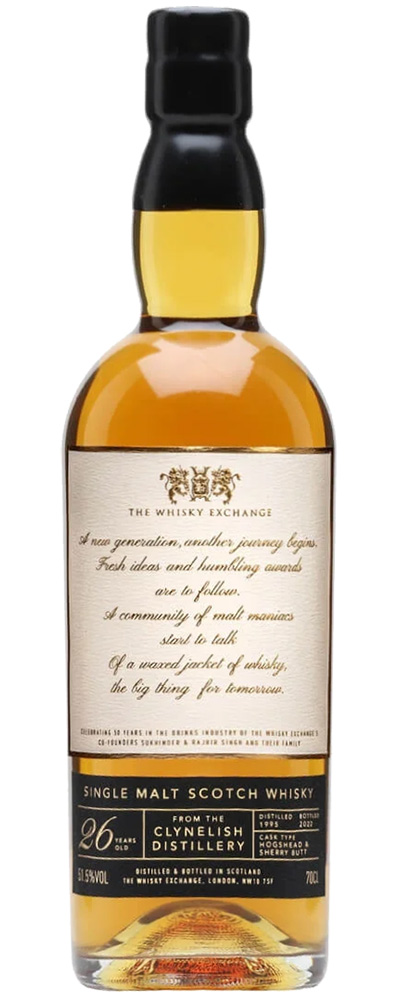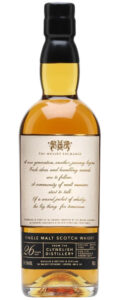 Nose: good one, on pineapples with lemon zest, hints of marmalade and a hint of limestone. Then yellow apples grow stronger, with a pastry-like sweetness, golden raisins, buttercups and candle wax. A warming hint of melon, akin to sake. Quite warm and inviting.
Mouth: rather sweet but also more emphatically waxy now, nicely mixed with silky fruits (pears, pineapples) and walnut cake. Hints of lemon candy and gummi bears. Fades on minerals, mint leaves and zingy citrus, leaving the mouth drier than initially expected. Hints of tobacco and salt in the end.
Finish: long, with orchard fruits, salty notes, peppercorns and light grassy notes.
On the rounder, sweeter side of the Clynelish spectrum, with lower levels of coastalness and waxiness. Colouring outside the lines a little, but really nice. Available from The Whisky Exchange. Score: 90/100
Ardbeg 22 yo 2000 (53,4%, The Whisky Exchange 'Celebrating 50 Years' 2022, 243 btl.)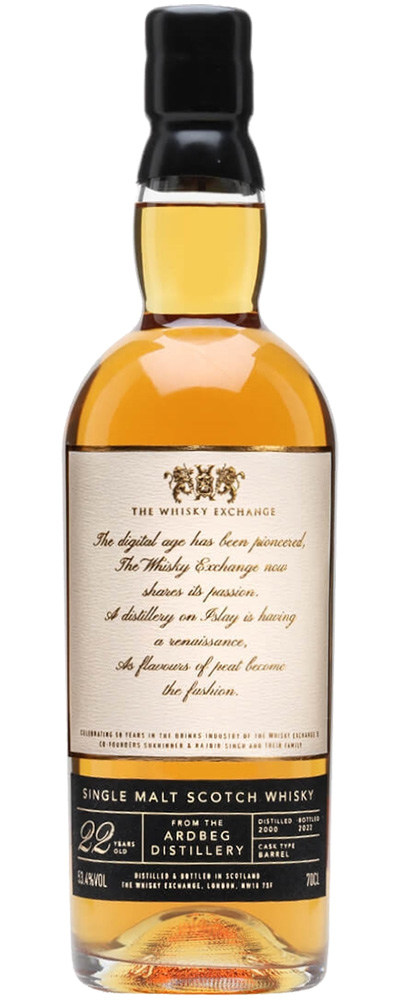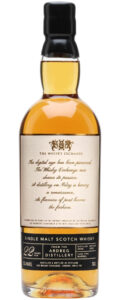 Nose: oh man, this warming, sooty kind of bonfire smoke. Then sherbet lemons but also round caramel and fragrant apricot jam in the background, mixed with creosote, menthol and medicinal hints. Tarry boat rope and damp fabrics, as well as herbal notes. Subtle brine and spiced toffee. Superb, mature nose.
Mouth: sweet and coastal. More fisherman's rope, dried seaweed and leafy bonfires, although there's still this fruity hint of lime and peach. Pine needles, hints of salted caramel, green peppercorns and subdued tarry notes. A minty / grassy note leads to the end.
Finish: long, on tarry notes, seaweed and lime.
Another cracker, with a perfect maturity and a warming, deep kind of Islay peat. Not without a nice dose of fruity sweetness either. Really good. Available from The Whisky Exchange. Score: 91/100
Linkwood 10 yo 2011 (52,2%, The Whisky Exchange 'Celebrating 50 Years' 2022, 870 btl.)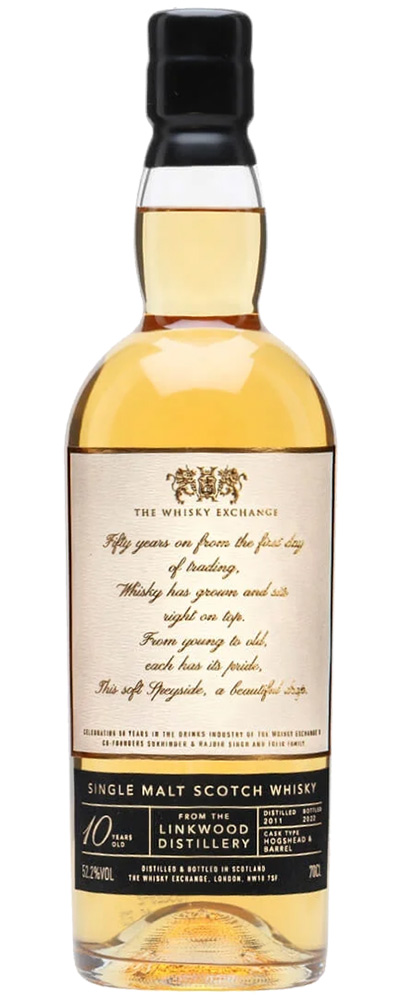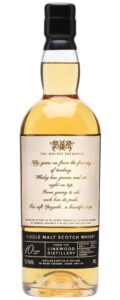 Nose: packed with orchard fruits. Green apples, crunchy pears, later also banana dessert. Then hints of acacia honey, vanilla and butter toffee.Just a little pepper to add some punch. Young but very attractive and rounded.
Mouth: rather thick, still sweet and fruity. More banana, vanilla custard and yellow apples, drizzled with icing sugar. Sultanas. Mid-palate a grainy side appears, bringing Frosties and a hint of white pepper.
Finish: medium, still quite grainy, with caramel sweetness and hints of baking spices growing stronger.
It's hard to find a 10 year-old that can compete against the rest of this ensemble. However, like the others, it punches slightly above its weight, leaving a really nice impression. Available from The Whisky Exchange (you should have known by now). Score: 86/100
Impressive scores accross the board. This is definitely a milestone collection, bringing together cherry-picked whisky from different decades. You can go flat out and buy the entire series as a combined set, but even when your budget is slightly more limited, each of these individual bottles will bring a smile to your face. Congratulations to Sukhinder and the rest of the family!