The UK's biggest whisky festival has just ended. Whisky Show 2022 was held in London last weekend. For this occasion five bottlings were released, one Linkwood 2006 show bottling and four bottlings in a series called From Grain to Green.
In the past, Elixir Distiller's creative director Raj Chavda has made innovative use of ultraviolet ink, anaglyphic 3D and lenticular 3D imagery on labels. This year he worked with heat sensitive ink that reacts to changing environmental conditions. Each label highlights a different aspect of climate crisis.
Chavda explains: 'If you buy one of these whiskies in October, the overall cooler temperatures will make the labels look quite black. You'll have to hold your hand on them to reveal the colours and see all of the design. But in the summer, particularly on a really warm day, you'll be able to see it quite clearly. Each label essentially works like a thermometer. '
Imperial 26 yo 1996 (51,5%, Elixir Distillers for Whisky Show 2022, barrels #1053 + #1189)
Nose: a perfect mix of oranges, peaches and more tropical fruits like mango, mixed with candy floss and dried grassy notes. Then oak polish, beeswax and old waxy papers. Hints of mint, herbal honey and candied ginger. Also a warming hint of vanilla ice cream. I love this profile.
Mouth: more creamy fruits and a beautiful waxiness. Stone fruits, mango and orange. Greener notes in the background (more grass), as well as some lemon peels. Acacia honey, vanilla custard, French baguette and light mineral notes. Hints of brass polish and aniseed too.
Finish: long, mildly drying now, still balancing between juicy fruits and green, grassy notes.
Great whisky from a lost distillery, which combines high drinkability (due to the fruitiness) with nice waxy notes and a delicate grassy edge. I seriously hope you already have a few bottles of Imperial in your collection. If not, this may be a good choice before it's too late. Now available from The Whisky Exchange.
Linkwood 16 yo 2006 (56,5%, Elixir Distillers for Whisky Show 2022, hogsheads #801604+801605)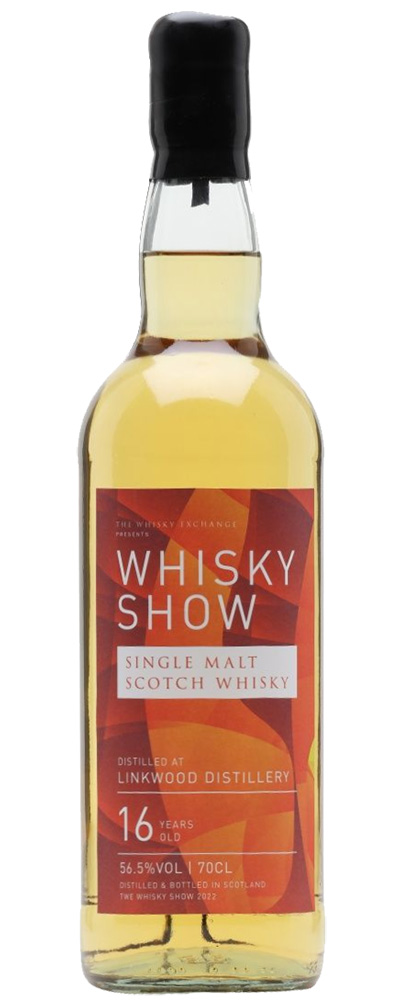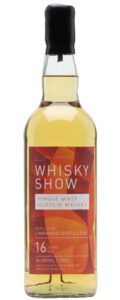 Nose: fresh barley notes, lemons, green apple peels and muesli, with some chalky touches and mineral notes. Sliced bananas with porridge on the side. Mild pepper and whiffs of yellow flowers. Quite simple but not boring.
Mouth: slightly hot, balancing between citrus, beer-like notes and bready notes. Tart lemons and kiwi, as well as mint leaves alongside white pepper. The mineral and grassy side grows stronger and shows a hint of oak char as well.
Finish: medium long, with raw barley, more grass, grapefruit peels and green tea.
A clean no-nonsense whisky. I recently wrote that Linkwood is often a little middle-of-the-road. This as well is quite vertical and narrow but perfectly bright and fresh. Available from The Whisky Exchange. Score: 85/100
Clynelish 11 yo 2011 (58,7%, Elixir Distillers for Whisky Show 2022, barrel #800273)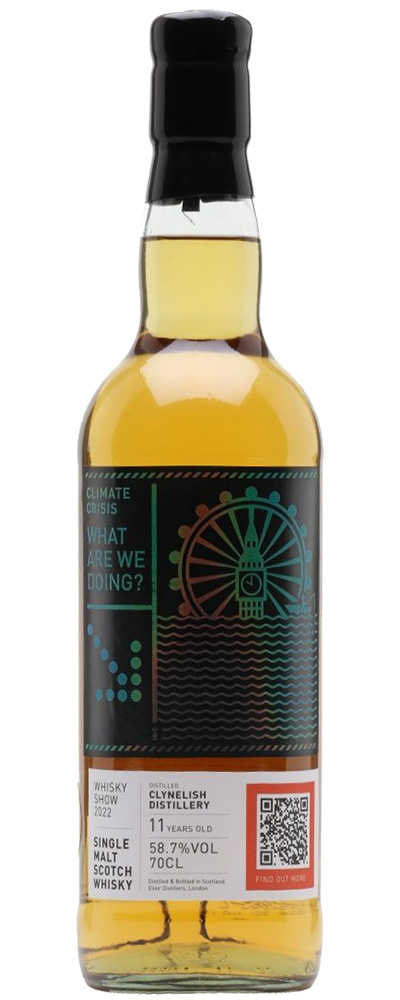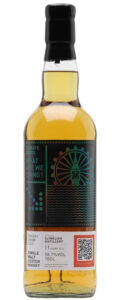 Nose: classic waxiness, more than I expected from such a young version. Then dough, mashy notes and hints of bananas. Hints of pineapple candy, orange and lemon yoghurt. Vanilla is kept in check. Really good.
Mouth: still really fatty and waxy, with a fruitiness that's more on the tropical side now. Bananas and tinned mango slices. Beeswax, pollen, candles and sweetened olive oil. Then there's a more austere side of grapefruit peels, pepper and brine to it as well.
Finish: medium long, with sweet chalky notes, mint and salty wax. A light medicinal touch too.
This has the classic Clynelish wax, with a slightly bigger sweetness than expected. In general the 2010s seem to get more applause but I find this pretty excellent. Now available from thewhiskyexchange.com. Score: 88/100
Caol Ila 9 yo 2013 (57,3%, Elixir Distillers for Whisky Show 2022, hogshead #316159)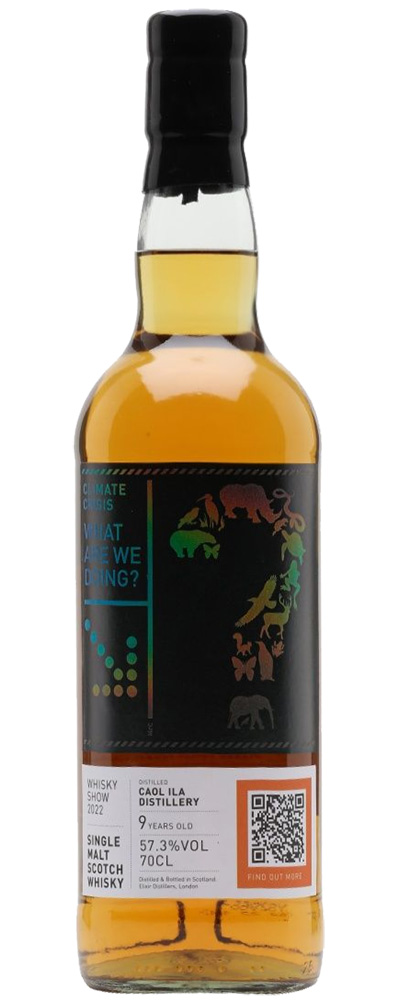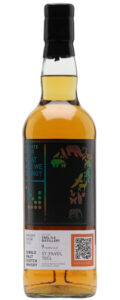 Nose: it's quite a warm and earthy version, with smouldering charcoal and a bit of gravel dust. There's charred lemon, mild antiseptics, a hint of tobacco and smoked meat.
Mouth: quite fat, with more coal smoke and warming tobacco, a nice fireplace character. Some roasted malt, sharper herbal notes and citrus peels. Even a touch of mustard. Tarry ropes and iodine towards the end.
Finish: quite long, with hints of medicinal liqueurs, dark chocolate with a pinch of salt, and leafy notes.
Compared to other Caol Ila from the same period, this is quite warm and wide (more towards Lagavulin) whereas some can be quite austere and sharp. A really good one. Only from TWE. Score: 87/100
Ledaig 15 yo 2006 (54,7%, Elixir Distillers for Whisky Show 2022, sherry butt #13)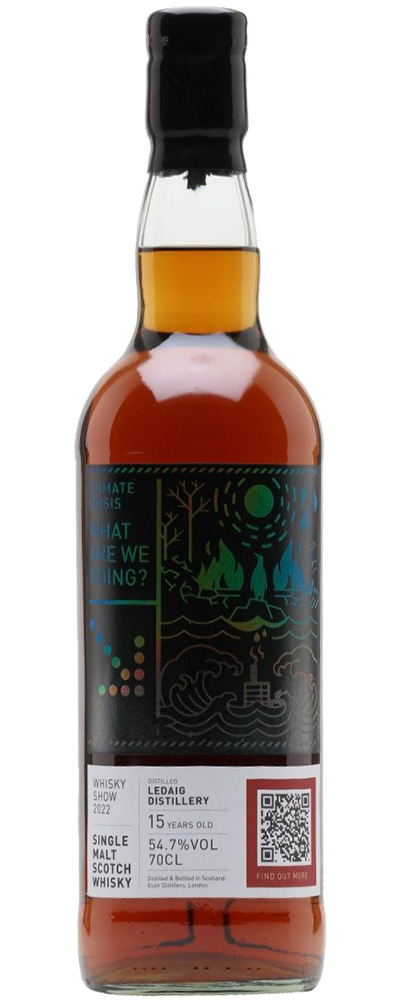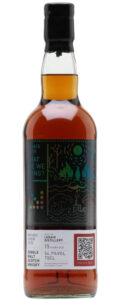 Nose: a lovely kind of farmy sweetness up front. There's tar, industrial elements, Cuban cigars and game, but also brown ale, hints of prunes and blackberries. Then some treacle and shoepolish. Raisins in armagnac. Very rich.
Mouth: the richness continues, with exotic woods, dark chocolate, plenty of ashes and a hint of rubber. Then you get some cherries, a maritime note, dried herbs and a hint of gunpowder. Crushed black peppercorns, leafy notes and deep sooty peat.
Finish: long, with lacquered meat, some briny peat, cold coffee and hints of seaweed.
Sherry and peat dialed to the maximum, and the balance is (almost) perfect. A nice finale for this high-quality session. Being a butt, there's a good chance this will appear online, although we can't be sure. Now at The Whisky Exchange. Score: 89/100