Just before the end of 2022, Berry Bros. & Rudd bottled a set of three cognacs exclusive to Kirsch Import. The single cru cognacs from the Borderies, Fins Bois and Petite Champagne vineyards were produced by Cognac Tiffon in Jarnac.
Berry Bros. acquired the cognacs some time ago in demijohns. A century after their distillation, they went into the bottle at their respective cask strength. There are only 29 bottles of each release, sold for around € 1000 per bottle.
While most of the bottles seem to have found an owner, Passion for Whisky is still selling a tasting set with three samples.
Cognac Tiffon 'Lot 19:22' – Petite Champagne (41,2%, Berry Bros. & Rudd for Kirsch Import 2022, 29 btl.)
Nose: succulent tart notes, which I always like. Juicy quinces, mirabelle jam, English marmalade and sour tobacco, with lots of polished notes. Beeswax and oak varnish. Old wooden boxes. Mentholated notes. Drops of honey with orange juice.
Mouth: excellent jammy fruit juice. More oranges but also nectarine, mango and lots of stewed pears. Hints of bergamot and passion fruits as well as (sweetened) floral tea. Then hints of caramel and mint sweets, herbal honey, nutty sherry brandy and subtle tobacco. A touch of thuja-like oak but the fruitcake sweetness and beeswax makes this so silky. So good!
Finish: long, with honey sweetness, floral notes and still plenty of fruits.
Wonderful cognac. It's utterly drinkable fruit juice with a big honeyed side. I love that combination. I hesitated to give 93 points, but let's leave some room for the others?
Cognac Tiffon 'Lot 19:22' – Fins Bois (43%, Berry Bros. & Rudd for Kirsch Import 2022, 29 btl.)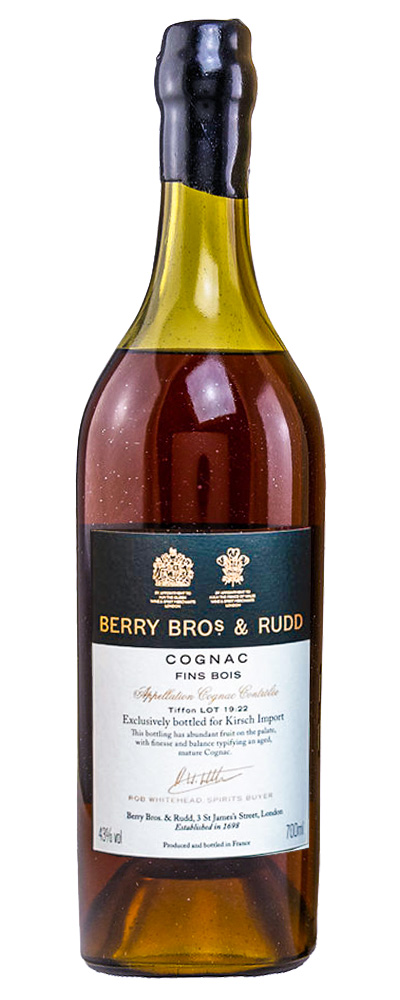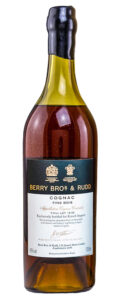 Nose: slightly more heady, with pine needles and more minty notes. Less honey sweetness, less complexity, more high-pitched freshness. Then also a subtle oaky sourness and oily notes. Juicy apples and plums as well as almonds.
Mouth: same feeling of pine-y, almost grassy hints and a lot of mint leaves. Then yellow plums, green melons and citrus peels. Hints of cinnamon. Darjeeling tea and subtle oak spice. Just enough candied notes to make you forget this is 100 years old.
Finish: shorter than the Petite Champagne, showing a tad more brown sugar with fruits.
Excellent again, albeit more narrow and less fruity this time. We're nitpicking. Score: 90/100
Cognac Tiffon 'Lot 19:22' – Borderie (45%, Berry Bros. & Rudd for Kirsch Import 2022, 29 btl.)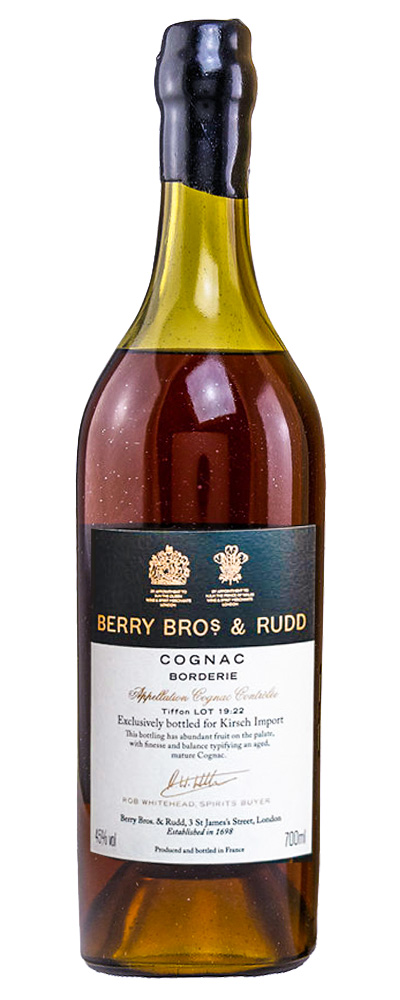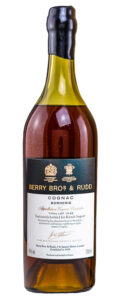 Nose: slighter deeper, with raisins and dried apricots alongside fresh fruits. On the other hand there's also a floral overtone as well of the minty freshness of the Fins Bois. Furniture polish. Fuzhou tea. A bit of everything.
Mouth: waxy onset, nicely mentholated with eucalyptus tea and subtle liquorice. Then it grows darker, with caramelized nuts, baked apple and more sherry brandy. Chocolate coated raisins. Hazelnut. Then back to fresher notes, floral honey and citrus.
Finish: long. This is the only one that has a spicy wood touch, as well as tobacco and fruits.
I find it really hard to choose between the utter fruitiness of the Petite Champagne and the more complex darkness of this Borderie. They're on the same level, really, I assume one will work better than the other depending on your mood. Both quite stunning. As a series, this is hard to improve. Score: 92/100