The stream of cognac releases by whisky bottlers is impressive and Jean-Luc Pasquet is definitely one of the names at the center of interest.
Today I'm looking at three recent bottlings: a 1983 Petite Champagne bottled by Swell de Spirits (a young bottler from France, we'll look at their whisky and rum as well in the future), a 1968-1972 Fins Bois combo for Kirsch Import in Germany, and a 1972 Grande Champagne exclusive to Van der Boog in Holland.
Jean-Luc Pasquet L.83 'Petite Champagne' (51,9%, Swell de Spirits 'Wonders of the World' 2021, 176 btl.)
Nose: nectarines, samsons and orange peels, with a polished oaky layer and plenty of ethereal notes, like fragrant flowers and a whiff of patchouli. Some darker honey in the background. Nice waxy notes and exotic types of wood. There's a rummy side to it as well, quite excellent.
Mouth: starts with a slightly syrupy fruitiness. Tangerine, pink grapefruit and sweet pineapple. More of these polished oaky notes before it moves to much darker, weighty notes that are hard to pin down. Fermenting grapes? Herbal potions? Something meaty as well… Plenty of resinous notes and dark brew tea now, getting rather dry. A few drops of water help to tone down the tannins.
Finish: long, with rather strong fresh oak shavings, leafy notes, refreshing citrus and a hint of chlorophyll.
The oak brought nicely fragrant, polished notes on the nose but quite some tannins on the palate as well. Add to this a dark side and you have an interesting, if somewhat curious cognac. Still a few bottles available, I think?
Jean-Luc Pasquet L.68-72 'Fins Bois' (59,1%, OB for Kirsch Import 2021)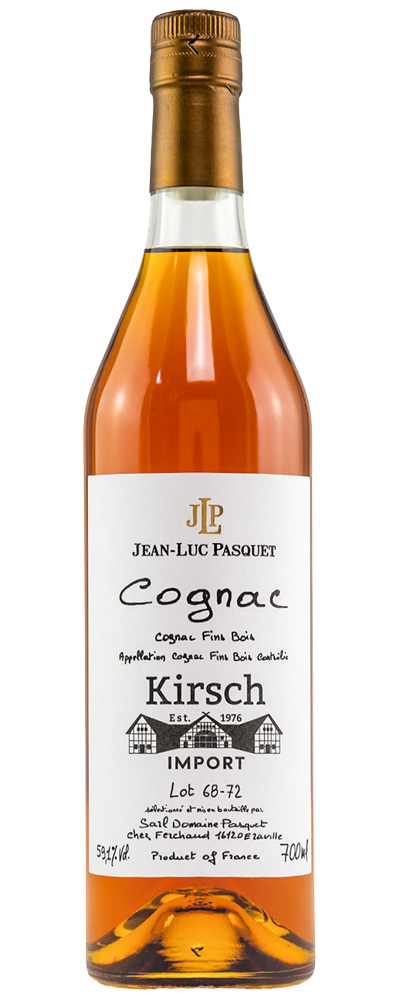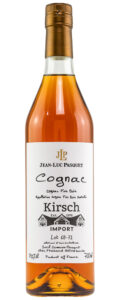 Nose: more elegant this time, even though the strength makes it quite pungent. Apricots, marmalade and tangerine, later also bright hints of kiwi and passion fruits. Aromatic rose petals and definitely more pronounced rancio than the L.83. A little biscuity sweetness, mint and herbal tea.
Mouth: brighter than the L.83, with pink grapefruit, mirabelles, bananas and passion fruits coming out, but I feel dilution is key to get the full monty. Mint and eucalyptus. A little honey, red berries and plums, as well as leather and Earl Grey.
Finish: medium length, with more of the same flavours, especially fruit tea and honey, with very little dryness or plain oak.
Right up my alley, it mixes bright juicy fruits with slightly darker, more robust notes. Gotta love Fins Bois. Once you've drunk 10cl or so, top up your bottle with water and it will be even better. Score (with the right diluation): 91/100
Jean-Luc Pasquet L.71 'Grande Champagne' (52%, OB 'Esprit de Famille' for Passion for Whisky, 72 btl.)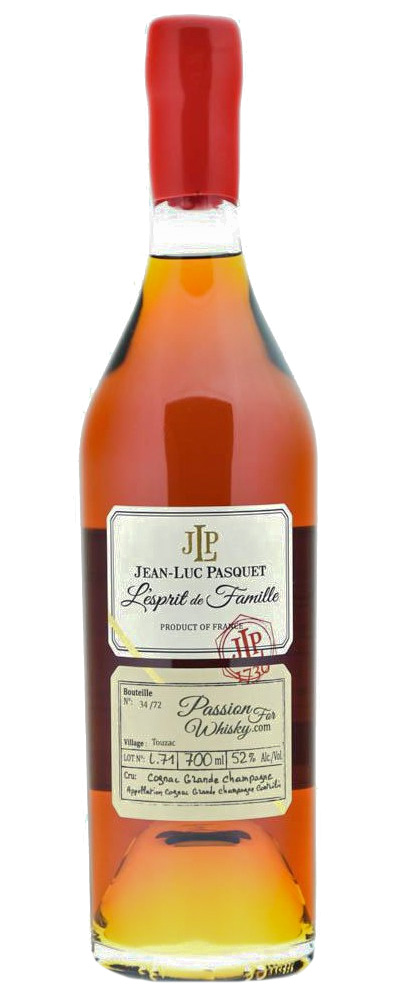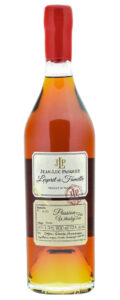 Nose: not that far from the L.68-72, with similar juicy fruits (nectarines, tangerines, damsons) and floral honey. Later also darker honey, raisin rolls and caramelized nuts, mint, a good dose of polished exotic wood and hints of verbena.
Mouth: the fruity theme is still there. Hints of damsons and pink grapefruit, but they are quickly overtaken by pipe tobacco, roasted nuts and a hint of wood char. Mentholated notes. Hints of black tea (bitter leafy notes) and liquorice wood. Water doesn't make a big difference in this case.
Finish: long, with a dark sweetness underneath, sultanas, rancio and oak.
After the nose I though we were in the same ballpark as the one for Kirsch. On the palate it gets a little more robust and woody, leaving a slightly bitter footprint. Good stuff, available from Passion for Whisky. Score: 89/100