Malternative Belgium releases its latest cognac today, from the relatively new producer Vaudon. Pierre Vaudon – also the (former?) head of the brand François Voyer – and his wife Anne-Marie are running this house, focusing exclusively on Fins Bois. This cru has a light soil with chalky clay, leading to cognacs that ripens fast and develops herbal notes.
Cognac Vaudon Lot 77 'Le Soleil du Printemps' – Fins Bois (54,9%, Malternative Belgium 2023, 390 btl.)
Nose: starts fresh and rather floral, on wildflowers, a little chamomile and some grassy notes. Then a minty / herbal side indeed. After a while it becomes fruitier, on all kinds of orchard fruits. Pears and green apples, with honeydew melon. A light resinous / waxy touch too.
Mouth: still this floral (violet) and slightly herbal profile. Whiffs of ginger and mint, alongside biscuity notes, melons and fresh stone fruits like nectarines. Almonds, orange peels and hints of walnuts. Drops of liquorice root tea in the end.
Finish: medium, still on fruit tea and mild herbs. Hints of citrus freshness as well.
Very solid Fins Bois, balancing orchard fruits with herbal freshness. Good tension and very drinkable. Really nice again. Available from today on the Malternative Belgium website.
The next one is from Raffaud, who are located in the smallest of all the crus: Borderies. La Maison Rouge (the red house) is selling its eau-de-vies to big brands and only keeps around 15 barrels in its own cellar. It is quite unique to see a bottling under its own name. This Lot 66 has matured its entire age in small 150-liter casks.
Cognac Raffaud Lot 66 'La Maison Rouge' – Borderies (50,7%, Malternative Belgium 2022, 112 btl.)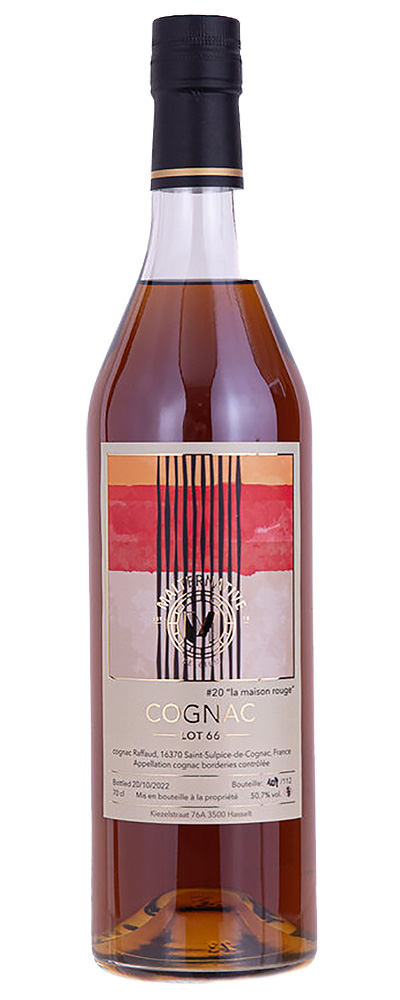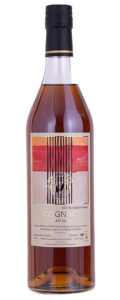 Nose: brown sugar with baked bananas and caramel coated walnuts. Rather sweet and round, but also showing a very overt polished side. Furniture varnish and a new pack of thin mints. A little camphor and fresh laundry. Then peaches and tangerine peels. A light earthy note in the background too.
Mouth: again this generous sweet side, a little on the dark side at first (caramel and nougat) with a citrusy note, a drop of engine oil and earthy spices. Then black pepper, clove and mint leaves. Even a hint of horseradish? There's a lively, fragrant woody side with resinous notes and hints of herbal honey. Flashes of nectarines.
Finish: medium, drying with walnuts, tea and a minty freshness.
This one has the typcal rustic side of a farmer's cognac, but the fresher notes add vivacity and lift it to a higher level. Overall a little heavier and more woody than what we expected from a Borderies, but still a really interesting selection, bringing variation to the range. Sold out already. Score: 88/100