deinWhisky.de just released two Loch Lomond exclusives. They are Sansibar bottlings with the minimal white label. Both whiskies are Inchmurrin style, one matured in an Oloroso sherry cask, the other in a Pedro Ximénez sherry cask.
Inchmurrin is the high-strength, light-bodied Loch Lomond style that aims at orchard fruits (sometimes tropical). It comes from their straight neck pot stills.
Inchmurrin 25 yo 1998 (52,2%, Sansibar for deinWhisky.de 2023, Oloroso sherry cask, 223 btl.)
Nose: plenty of Oloroso sherry, in a lean and lightly sour style. Orange oils, blood orange juice, golden raisins, marmalade and hints of dark honey. Then a hint of musty, moist wood and roasted (hazel)nuts in the background, as well as some milk chocolate and latte. Also cardamom and tobacco leaves. Quite elegant.
Mouth: spicy notes at first, followed by savoury tobacco leaves and roasted nuts. Clove and nutmeg, raw walnuts and maybe a hint of rubber in the distance. Herbal tea, including some drops of bitters. Then more sweet and sour blood orange as well as cold coffee. Flashes of tropical fruits appear but they disappear quickly. Not entirely classic, I would say, but quite interesting.
Finish: quite long, with a similar combination of sour fruits, spice and tea.
A characterful style of sherry which is easily identifyable as Oloroso, rather elegant but showing firm spice and a pleasant sourness. Not a sherry bomb and not the fruitiest Inchmurrin either, but good whisky nonetheless. Only from deinWhisky.
Inchmurrin 25 yo 1998 (51,1%, Sansibar for deinWhisky.de 2023, Pedro Ximénez sherry cask, 243 btl.)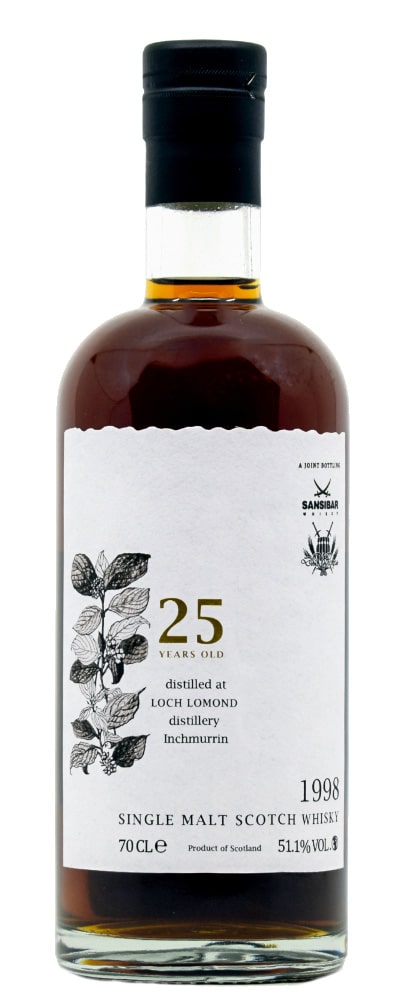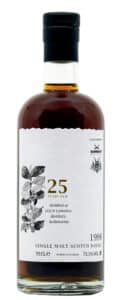 Nose: a darker profile, with more chocolate and bastard sugar, bramble jam, black cherries and hints of molasses. Brownies. Then savoury notes like walnuts, miso and leather. Whiffs of rubber again, as well as dark polished wood. Again nice flashes of fruits seem to come and go, but never break through the intense sherry cask influence.
Mouth: still a little unusual. Chocolate, Ethiopian coffee, hints of black pepper and Seville oranges. Then leather and heavily infused black tea, alongside clove, pipe tobacco and drops of vermouth. Cranberries and dark cherries. Light balsamic notes as well.
Finish: quite long, mostly savoury, with dark berries, coffee and black tea.
Here as well the amount of fruity notes at the core of Inchmurrin spirit is lower than expected. The dark sherry cask takes over with savoury, chocolate-y notes. Both casks offer a lot, but I also hoped for more fresh fruits. Exclusive to deinWhisky. Score: 87/100