So yesterday we had the new Aberlour 18 Years Double Sherry Cask Finish. A lovely whisky with a modern sherry-seasoned profile. In my conclusion I said it reminded me of the nicest Tamdhu releases, and then I realized I had a sample of the recent Tamdhu 18 Year Old. So there you are, a semi-direct comparison (in fact the Aberlour dram is still in a glass on my desk).
I'm starting with a second sparring partner: the Tamdhu 15 Year Old. I already reviewed this back in 2009 when it first came out, now we have a recent batch.
Tamdhu 15 yo (46%, OB +/- 2023, sherry oak casks)
Nose: a lighter, more spirity style. Some raisins but mainly oranges and orange peels here. Golden apples. Red fruits only in the distance. Hints of herbal honey and whiffs of earthy spice. Hints of fruitcake as well.
Mouth: brown sugar sweetness and pears but also slightly harsh side. Again the sherry lacks a little weight to get past the alcohol. Walnuts and almonds, with cinnamon. Butterscotch and marmalade. Citrus notes and a very light bitterness develop in the end.
Finish: medium length, on vanilla and herbal wood, hints of resin and nuts.
This is quite friendly but it lacks a little body. There's spice and nuts but some of the jammier sherry notes are missing. Reminds me of Glengoyne in a way. A fine dram but it suffers from comparison with the Aberlour. Available from The Whisky Exchange or Whiskysite.nl for instance (also samples).
While the 15 Years doesn't exactly match the new Aberlour, let's see how the Tamdhu 18 Year Old compares.
Tamdhu 18 yo (46,8%, OB 2022, Oloroso seasoned sherry casks, 18.000 btl.)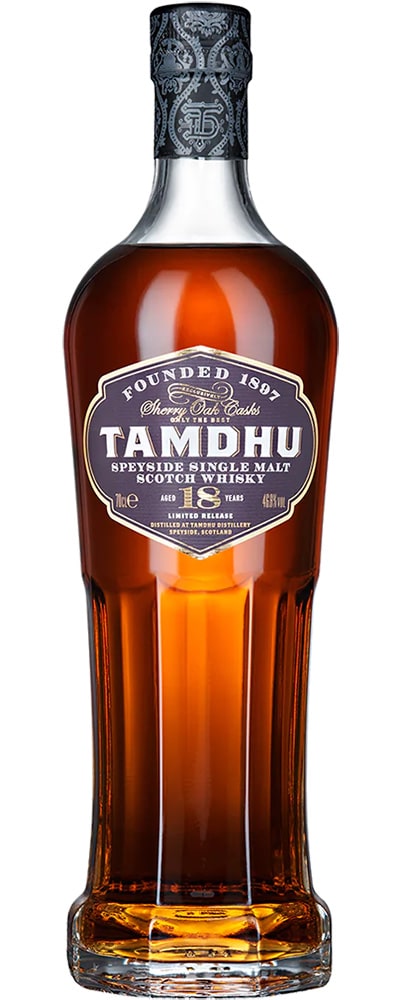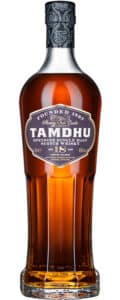 Nose: much richer than the 15 Years and playing in a darker register than the Aberlour. Lots of raisins, prunes and figs, forest fruit jam and blackcurrant. Then toffee and brownies, as well as caramelized hazelnuts and hints of mulching leaves. Hints of coffee in the distance. Much more wintery if you like, whereas the Aberlour had this bright and rather summery cognac-like core.
Mouth: punchier than the Aberlour, which makes the European oak spices more prominent. Black pepper, nutmeg and clove. Then coffee again, hints of cedar and black tea. Burnt edges of a cake. Hints of wine tannins too. Blackberries and sultanas are still present but this is not exactly a fruity whisky after all.
Finish: quite long, with drying oak, coffee, walnuts and tobacco.
A nicer composition with a lot more body. There may be batch variation in these whiskies, but I would definitely chooe the 18 Year Old over the 15 Year Old. That said, the Aberlour 18 Years is cheaper and slightly more interesting in my opinion. Available from The Whisky Exchange or Master of Malt among others. Score: 88/100