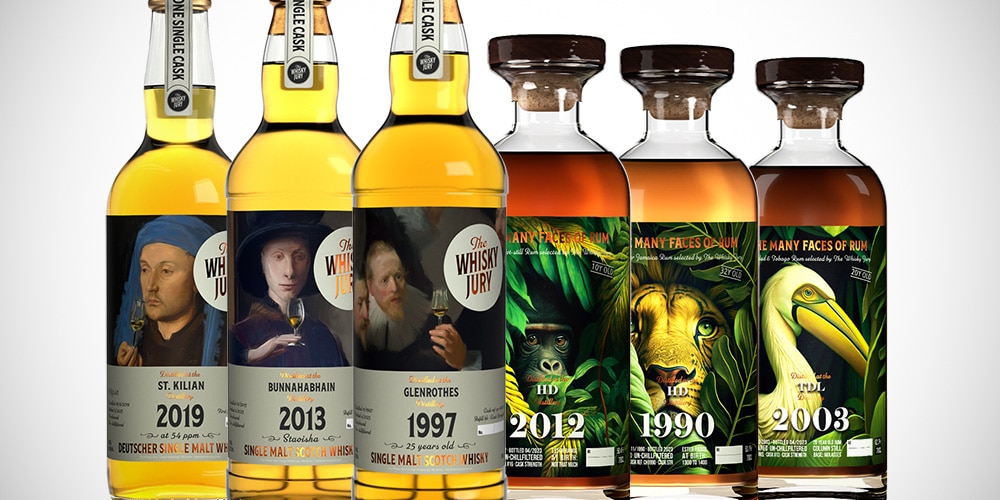 The Whisky Jury: 2023 Batch 2
The Whisky Jury presents the second series of bottlings for 2023. There are three whiskies and three rums.
The whisky labels have digital recreations of famous paintings. These were digitally re-painted (not photoshopped, but actually completely repainted) by an Italian artist.
Glenrothes 25 Years 1997, refill hogshead (55% ABV)
Bunnahabhain Staoisha 2013, bourbon barrel (57.3% ABV)
St Kilian 2019, peated bourbon barrel (60.6% ABV, short cap)
HD 32 Years 1990 (53.1% ABV)
TDL 2003 (62.3% ABV)
HD 2012 (58.4% ABV)
Looking forward to try them and publish my tasting notes.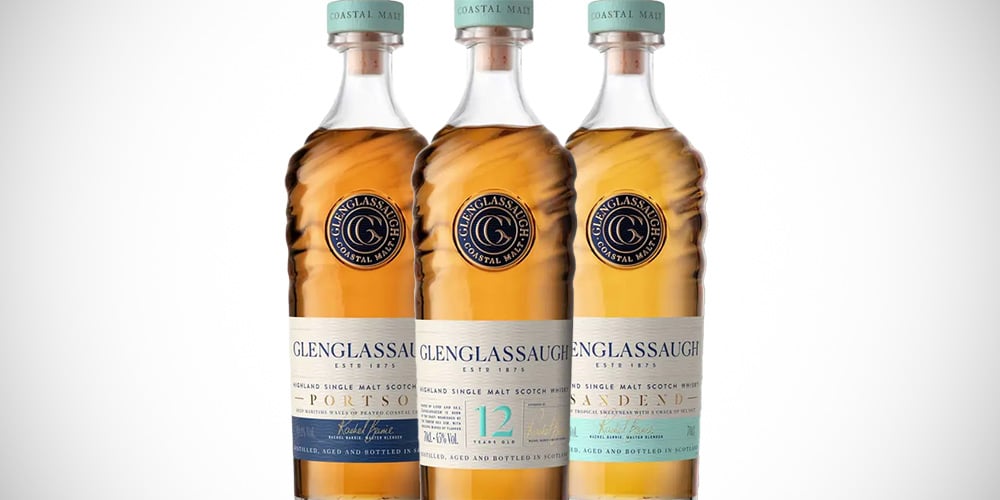 Glenglassaugh redesign: Portsoy, Sandend, 12 Years
Glenglassaugh distillery – reopened in 2008 – now presents a new trio of core range expressions. The new releases mark a turning point in the visual identity while retaining the signature fruity / coastal style.
The new core range consists of these three single malts:
Glenglassaugh Sandend, an unpeated NAS whisky inspired by Sanded Bay near the distillery (49.1% ABV)
Glenglassaugh Portsoy, a lightly peated single malt (50.5% ABV)
12 Year Old Glenglassaugh, the flagship expression (45% ABV)
Rachel Barrie explains that the 12 year-old comes from a combination of bourbon, sherry and red wine casks. Sandend is aged in bourbon and sherry casks, alongside a number of ex-Manzanilla casks. For Portsoy they added Port casks to the mix of bourbon and sherry casks.
To pre-order, head over to TyndrumWhisky: Sandend / Portsoy / 12 Years.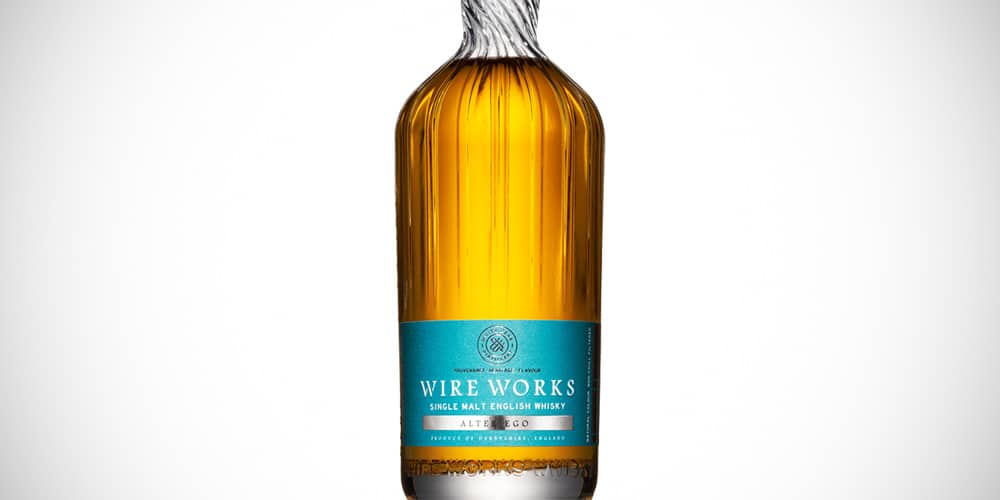 White Peak Wire Works: Alter Ego
English whisky distillery White Peak launches Wire Works – Alter Ego, a single malt distilled with different cut points than previous releases. The aim was to reveal more fruity notes and a different kind of peatiness. Furthermore it was vatted from more ex-bourbon casks, helping to emphasise the fruits.
It is available from the distillery shop and retailers like Master of Malt.
Also interesting
Last but not least, here are some things that grabbed my attention in shops recently…