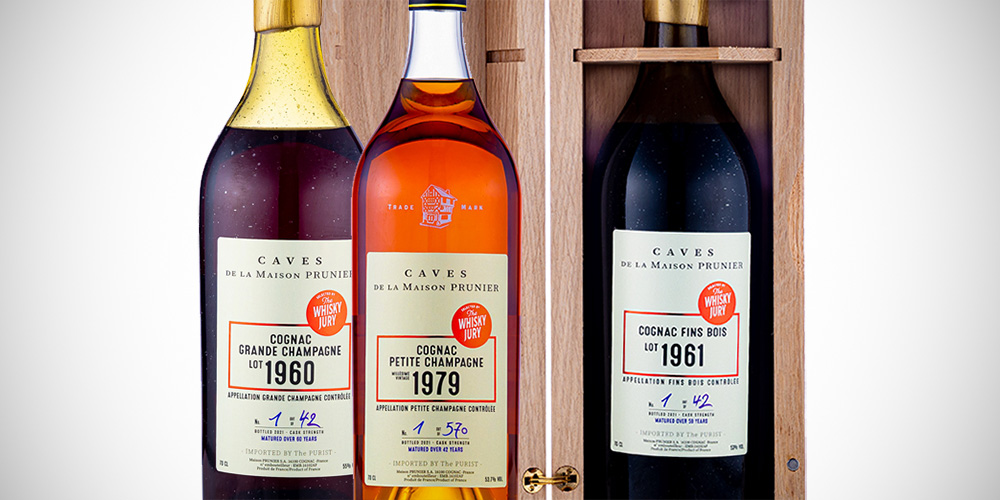 Prunier cognac for The Whisky Jury
The Whisky Jury ventures into cognac with the launch of three Prunier selections:
The label is a modern interpretation of an old Prunier 1929 and looks really classy. The two oldest versions come in a stunning hand-blown bottle with a wax seal and a spare stopper, packaged in a heavy wooden box, all very nicely executed.
Besides these cognacs, The Whisky Jury also released Eye Land Pork 1998, a distillate driven Orkney expression from a refill hogshead. Expect my reviews soon…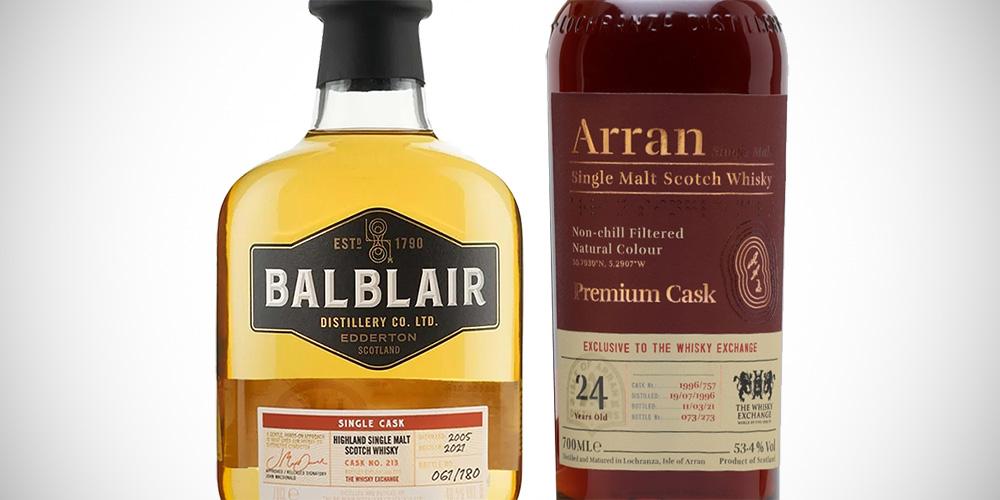 Balblair 2005 + Arran 1996 for The Whisky Exchange
The Whisky Exchange has two new single cask exclusives. One is a Balblair 2005 cask #213, bottled from what was probably an ex-bourbon cask.
The other one is an Arran 1996 cask #757. The cask type is unknown but TWE claims it is a wine cask of some kind (the colour would indicate sherry, but maybe it was another wine – they experimented with all kinds of casks back then).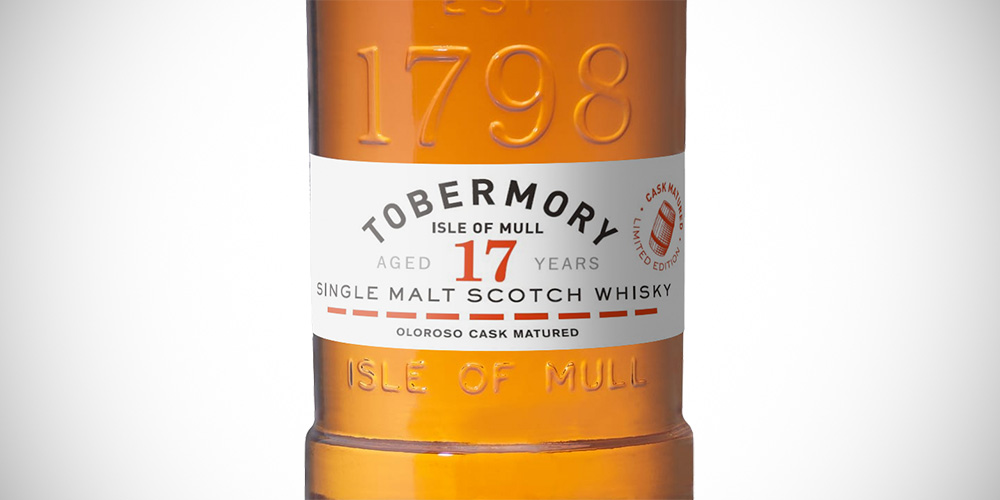 Tobermory 17 Years Oloroso Matured
Tobermory will soon release a Tobermory 17 Year Old matured in Oloroso casks. This limited edition comes at 55.9% ABV and will display blackcurrants and tropical fruits, as well as walnuts and creamy toffee.
Also interesting
Things that may not have been widely announced but that grabbed my attention in shops recently…