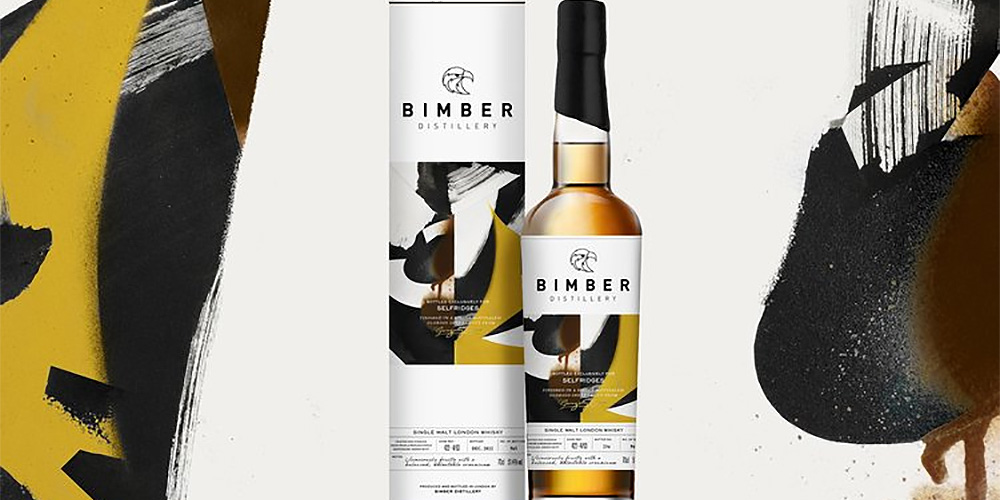 Bimber Matusalem Sherry (Selfridges exclusive)
Bimber announced the third release in their series partnered by sherry bodega González Byass. This time they received a true solera cask used to mature the Matusalem sherry (a sweetened Oloroso style, with a dash of PX added to it and aged for over 30 years).
The release of 965 bottles at 51.5% ABV is exclusively available from Selfridges in the UK from Monday 13th February. They are also selling it as a bundle alongside the original single cask bottling of Matusalem sherry. I love these kinds of projects.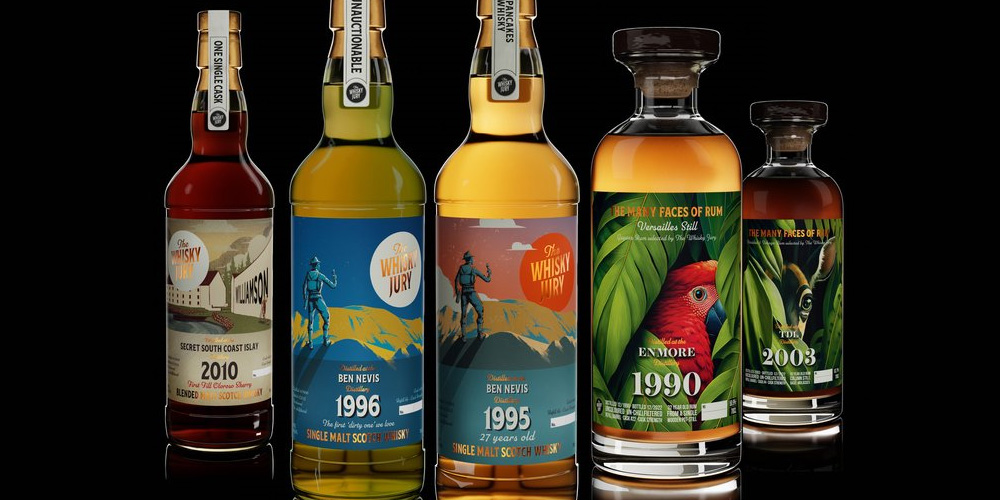 The Whisky Jury: Ben Nevis 1995, 1996 and more…
The Whisky Jury announced its first batch of 2023. This includes the first releases in a new series called The Many Faces of Rum, featuring animals peeping through forest leaves. We can already announce them, but they won't be available in stores until later this month. Stay tuned via their website.
Ben Nevis 1996 cask #1813 (205 btl.)
Ben Nevis 1995 cask #960 (251 btl.) – close to their inaugural bottling
Williamson 2010 – Oloroso sherry cask (195 btl.)
Enmore / Versailles 1990 (222 btl.)
TDL 2003 (250 btl.)
Barbados 2002 (264 btl. exclusive to Spirits Project)
HD 2007 (239 btl. exclusive to The Purist & The Bonding Dram)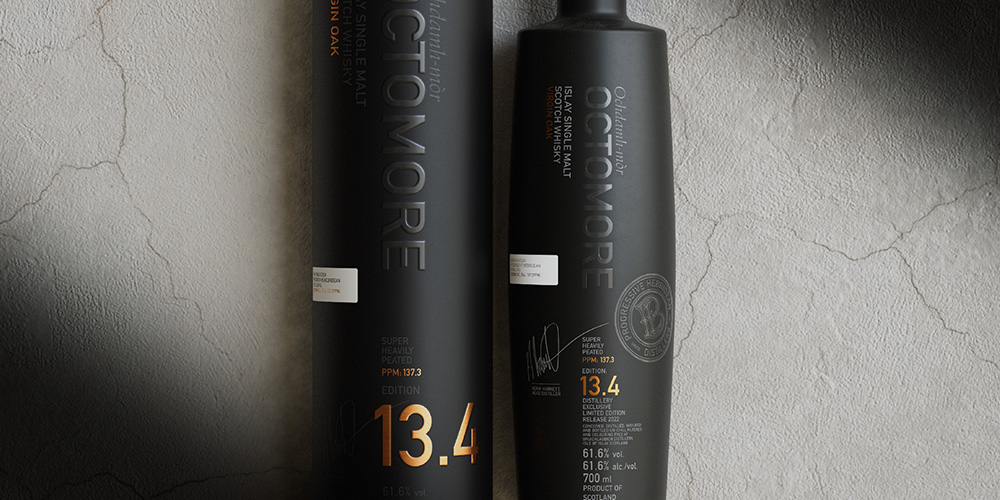 Octomore 13.4
Usually there is one Octomore bottling coming later than the others. The same goes for Octomore 13.4 which was distilled in 2015 and released last week. Distilled from 100% Scottish mainland Concerto barley, this limited edition explores the flavour produced when Octomore is finished in 300-litre American Virgin oak with a high toast level. Expect heaps of vanilla and toasted wood aromas.
Available from the Bruichladdich website and partner shops soon.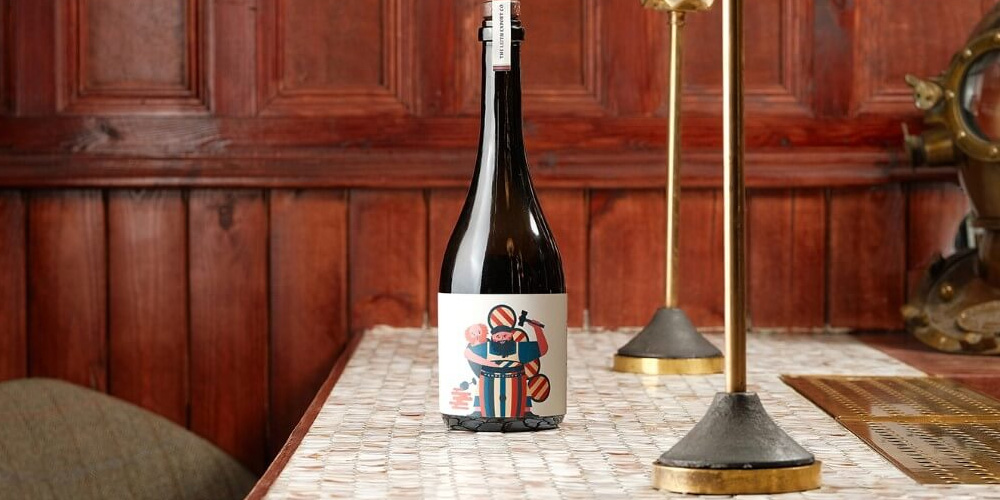 Port of Leith Perpetuity blend
Port of Leith launches Perpetuity, a concept similar to an infinity bottle. This blended whisky is topped up with new liquid to create an ever changing combination of whiskies.
It starts as a blend of single malt and single grain whisky from three Highland, Speyside and Lowland distilleries. The first release contains Glentauchers, Deanston and North British of different ages (6 to 13 years of age). After vatting the components, they now used "at least half" of the mix. For the second batch they will work further on this blend, topping up with other whisky.
One thing that strikes me is the wine bottle, which looks strange but also intruigingly nice for a whisky.
Also interesting
Last but not least, here are some things that may not have been widely announced but that grabbed my attention in shops recently…