Compass Box No Name
A parcel of mature, massively peaty American oak casks from Ardbeg is at the heart of a new Compass Box No Name. It's smokier than their Peat Monster, they say, although it is slightly tempered by the addition of a little Caol Ila, a bit of fruity Clynelish and a small portion of undisclosed whisky finished in French oak casks.
Compass Box No Name is bottled at 48,9%, it will be available early October for around € 120 and limited to 15.000 bottles.
Update: check out my Compass Box No Name review. It is now available from Master of Malt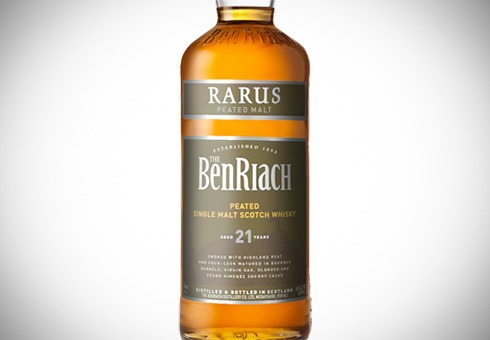 BenRiach Rarus 21 Years
This is a new peated expression from The BenRiach. It is matured in four oak types: bourbon barrels, virgin oak, Oloroso and Pedro Ximénez sherry casks.
I expect this BenRiach Rarus to exist alongside the BenRiach Authenticus 25 Years, the other peated expression which used to be bottled at 21 years of age until it was upgraded in 2012. But maybe not for long, I've also heard rumours about a peated 30 Years Old.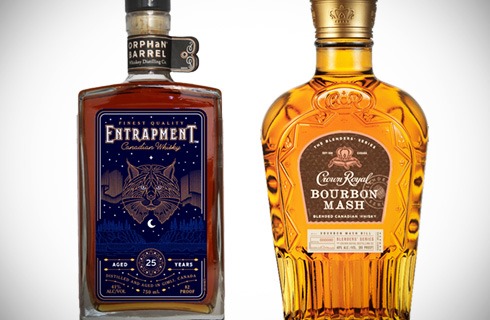 Crown Royal Bourbon Mash / Orphan Barrel Entrapment
Those of you following the Canadian whiskey scene, the Orphan Barrel Whisky Co will soon release Entrapment, a 25 year-old whiskey sourced from the Gimli distillery (home of Crown Royal). It is bottled at 41%.
There's also a new official release called Crown Royal Bourbon Mash, a blended Canadian whiskey that's part of a new Blender's series. It is created using a higher percentage of whiskies from a bourbon mash bill, highlighting vanilla and subtle oak.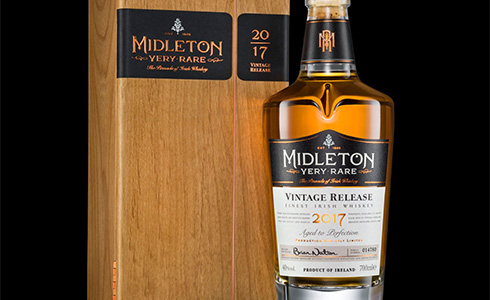 Midleton Very Rare 2017
Also upcoming: Midleton Very Rare Vintage 2017, the 34th edition of the renowned range of Irish whiskeys, first unveiled in 1984. This will get a new, classy label design and a new bottle shape.
Midleton Very Rare 2017 has been specially blended from a hand selected batch of ex-Bourbon Barrels, including a 32 years old grain whiskey and a 26 years old single pot still whiskey. Sadly it is bottled at a rather low 40% ABV. It is available from October 2017 for around € 180 in the USA, Canada, Ireland and Ireland travel retail.