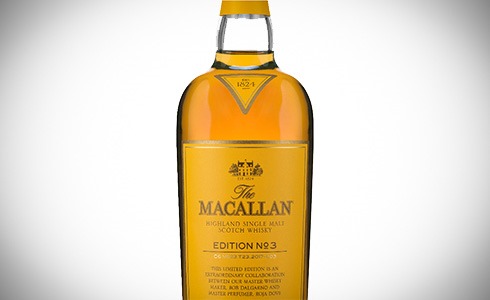 Macallan Edition No.3
Last week I've reviewed the very good Macallan Edition No.2 and now we received the news that the Macallan Edition No.3 is arriving in stores. This limited release is created with Master Perfumer Roja Dove (who already created an aroma box for the distillery in 2011).
He selected a combination of American and European oak casks, mostly sherry casks and mostly first-fill. It is said to be a 'sweet and fruity' Macallan which brings fresh oak to the fore. Available for around € 90.
Update: now in stock from Master of Malt.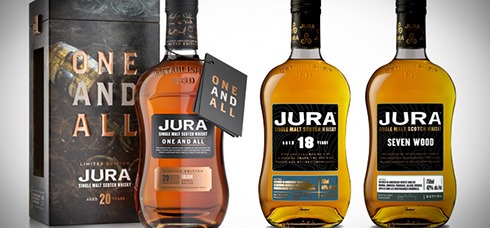 Jura One and All / Jura Seven Wood
Jura distillery has a new limited edition called Jura One And All, celebrating the community on the island. It's a 20 year old single malt, matured in ex-bourbon barrels, sherry wood, Cabernet Franc, Cabernet Sauvignon and Pinot Noir barriques. Bottled with natural colour at 51% ABV. Available soon for around € 130.
Update: see my review of Jura One And All
Jura also seems to be working on more special releases: we saw a new label for a Jura 18 Year Old (which used to be for travel retail) and a Jura Seven Wood, a 42% ABV expression influenced by seven select French and American oak barrels (Limousin, Troncais, Allier, Vosges…).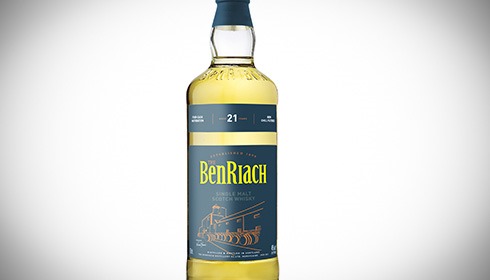 BenRiach 21 Years 'Four-cask maturation'
It looks like the peated BenRiach Temporis 21 Years we announced last week is part of a combo or a small series that also includes an unpeated BenRiach 'Classic' 21 Years that is also matured in four oak types: bourbon barrels, virgin oak, PX sherry and (contrary to the peated expression) also red wine casks. Bottled at 46% ABV.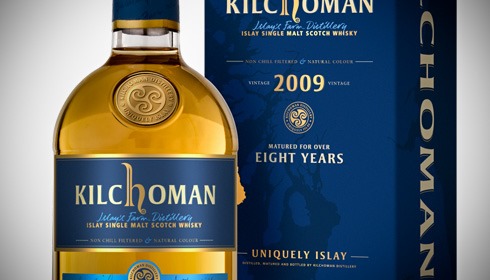 Kilchoman 2009
Launching worldwide on Monday, Kilchoman 2009 Eight Years is the oldest wide-scale release from this distillery so far. It's a combination of fresh and refill bourbon barrels filled in 2009 with three 2008 Oloroso sherry butts. Isn't this against the 'vintage' regulations, or at least against common sense? It is bottled at 46% ABV and sold for around € 75.
Update: read my review of this Kilchoman 2009 Vintage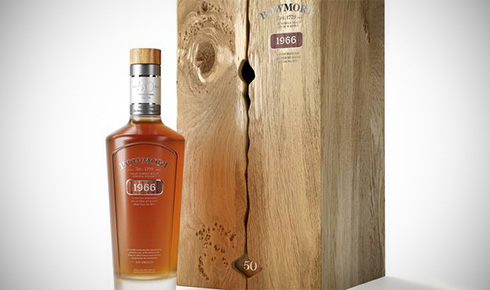 Bowmore 50 Years 1966
After the final Black Bowmore from 1964, it looks like we can now expect a Bowmore 50 Years 1966, bottled from an ex-bourbon hogshead #5675 which matured in the famous No.1 Vaults. It comes at 41,5% ABV. Only 74 bottles are available, for around £ 20.000 / $ 25.000.
The whisky was distilled in the same year that Bowmore was first released as a single malt, and it also marks the year that former Bowmore manager Eddie MacAffer joined the distillery.