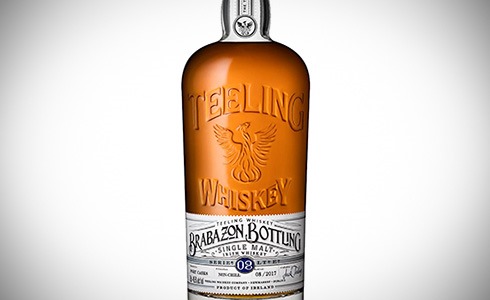 Teeling Brabazon 02 – Port
The second edition of Teeling Whiskey's Brabazon series which focuses on the influence of fortified wines on the taste of Irish whiskey. After the first edition which was matured in sherry casks, this time maturation is done in port casks and it is bottled at a satisfying 49.5%. Arriving in stores as we speak, for around € 80.
Update: read my Teeling Brabazon 02 review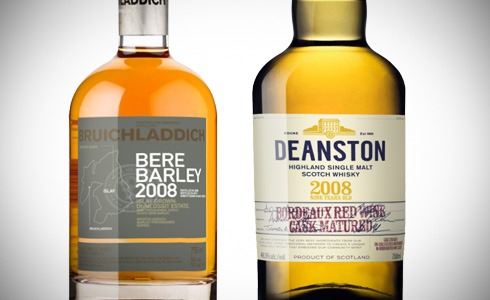 Bruichladdich Bere Barley 2008
The next Bruichladdich Bere Barley is a 2008 vintage produced with Islay grown barley from Dunlossit Estate. Bottled at 50% after 9 years of maturation in traditional oak casks.
Deanston 2008 Bordeaux Red Wine Cask Matured
Another 2008 vintage: a new Deanston 2008 matured in Bordeaux red wine casks. Bottled at cask strength 46,3%, it is said to be infused with hints of toffee, sweet grapes, chilli and chocolate.
Update: now available here for around € 60.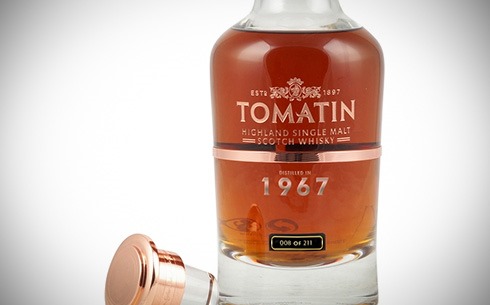 Tomatin 1967 50 Years
Tomatin will release a 50 years old whisky distilled in 1967. We already knew Wealth Solutions was working on a 50 years old 'Black' single cask release #30258 but now other casks from the oldest vintage in the warehouses will become an official bottling. Bottled at 45,5% and 211 bottles available.
Update: this Tomatin is a private bottling so it won't be on sale.