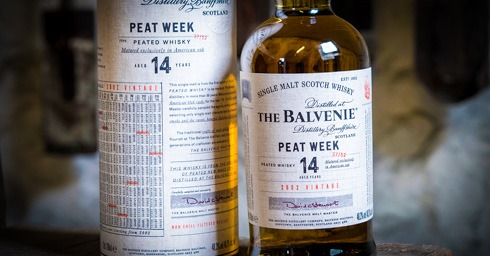 Balvenie Peat Week 14 Years
We mentioned the Balvenie Peat Week already some time ago. It's here and it turns out to be a permanent addition to the core range (in yearly batches as far as I understand). It's peated to around 30ppm with 100% Highlands peat and a result of the peated experiments of the early 2000s, at a time when not that many Speyside distilleries were doing peated runs. The first batch uses 14 years old whisky distilled in 2002, matured in American oak. It recently arrived in stores for around € 60. Read my review of the Balvenie Peat Week.
Mind that there is also a Balvenie Peated Triple Cask with pretty much the same specifications (14 years old and bottled at 48,3%) but taken from three cask types (first-fill bourbon, refill bourbon and sherry). This doesn't state a vintage and it is (at the moment) a travel retail exclusive.
A 50-year-old Balvenie Peat Week will follow in the future…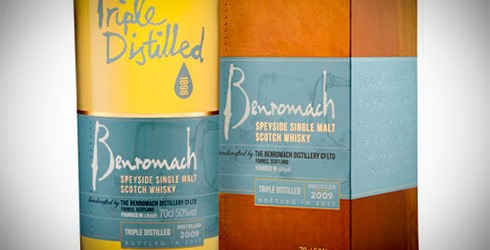 Benromach Triple Distilled
Surprising news from Benromach: Benromach Triple Distilled (ABV 50%) is distilled in a wash still once and twice in a spirit still, before it is matured in first fill bourbon barrels. It is a 2009 vintage. Light and fruity, they say, with a delicate smokiness.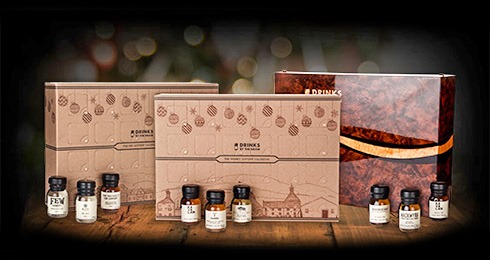 Whisky Advent Calendar (Drinks by the Dram)
Like previous years, Drinks by the Dram presented its Whisky Advent Calendars, as well as other versions with gin, mezcal, cognac or whatever you fancy. The standard whisky edition costs around € 165 and gets you 24 windows which house a 3cl dram, including a 50yo whisky.
I had one last year and it was excellent, not cheap but a great gift, even for experienced whisky lovers. You can also compose your own calendar with the spirits of your choice, if you like. See the full range here.