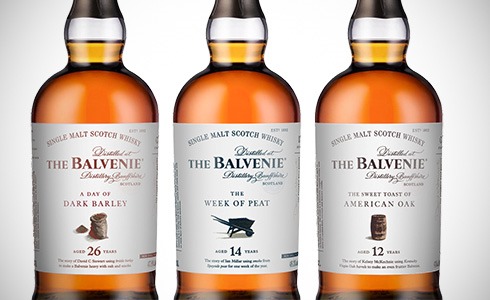 'The Balvenie Stories' series
The Balvenie is working on three new expressions or Stories about craftsmen and their experiences, and how they produce the true character of the spirit:
Balvenie 12 Years 'The sweet toast of American oak' (43%), focused on the fruitier, sweeter style of Balvenie, made with a batch of ex-bourbon casks transferred to virgin oak barrels for a finishing period
Balvenie 14 Years 'The Week of Peat' (48.3%), produced during the one week each year that the distillery uses peated malt
Balvenie 26 Years 'A day of Dark Barley' (47.8%), produced with dark roasted brittle barley more commonly used to make stout beer.
Update: see my review of the Balvenie Stories range.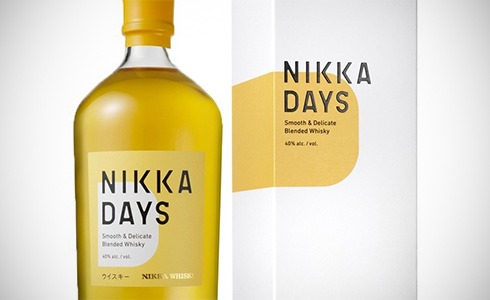 Nikka Days
Nikka Days is a new blended Japanese whisky, combining grain whisky (Miyagikyo) and lightly peated malt (Yoichi). It's meant to be smooth, delicate and fruity. Bottled at 40% ABV and available for around € 40. Could be a nice everyday drinker.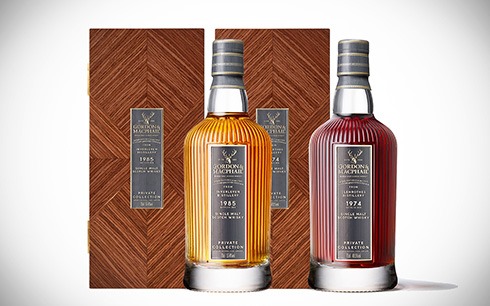 Gordon & MacPhail Private Collection
Gordon & MacPhail has unveiled the new look of its Private Collection range with the launch of two new releases:
Inverleven 1985 (57,4%, refill bourbon barrel #562, 130 btl.) – £ 1000
Glenrothes 1974 (49,5%, refill sherry puncheon #18440, 276 btl.) – £ 1250
Watch out for my reviews – working on it as we speak.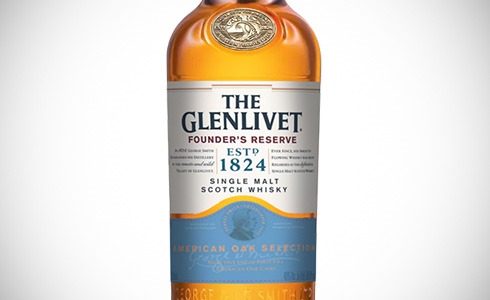 The Glenlivet Founder's Reserve 'American oak selection'
This is a new version of the base expression Glenlivet Founder's Reserve. It is supposed to contain first-fill ex-bourbon casks only. Bottled at 40% ABV. Basically the same recipe as what they did to the Nadurra range, focusing on specific cask types – maybe there will be an Oloroso matured Founder's Reserve in the future?
Also interesting
Things that may not have been widely announced but that grabbed my attention in shops recently…