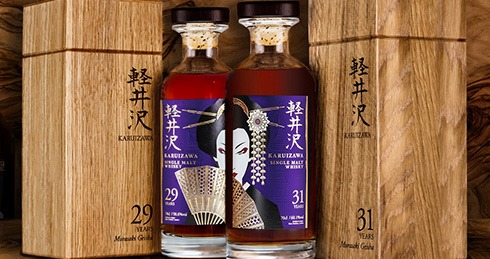 Karuizawa Murasaki Geishas
After the Golden Geishas and Emerald Geishas, The Whisky Exchange has now announced a new pair of exclusive Karuizawa bottlings, the Karuizawa Murasaki Geishas which get their name from the specific Imperial Purple colour.
Both are sherry casks, one 29 years old, the other 31 years. Only 60 bottles of each are available, making them the rarest Geishas by far. Like previous years they are sold by ballot. You can register online until 28 October.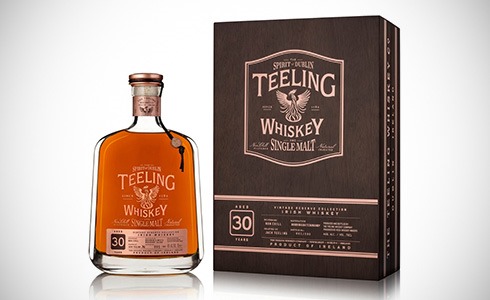 Teeling 30 Year Old
Teeling presented a new 30 year old bottling. We've already had a Vintage Reserve Platinum 30 Year Old in the past (a 1983 vintage), with the old bulky bottle.
The new Teeling 30 Years is a 1987 vintage, matured in ex-bourbon casks for 25 years before getting a White Burgundy French oak finish, said to give an extra depth of fruit flavours.
It is bottled at 46%, with 500 bottles available for € 1500. Only at the distillery, Celtic Whisky Shop or Dublin airport for now, later also in select markets.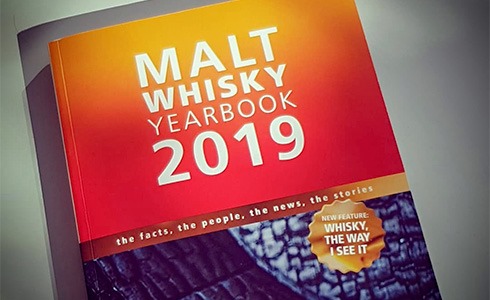 Malt Whisky Yearbook 2019
Edited by Ingvar Ronde, this is a yearly must for whisky lovers. You'll find an up-to-date profile of every whisky distillery, their latest bottlings, industry trends and a series of background articles.
These are the featured pieces this year:
The many faces of sherry casks by Gavin D Smith, a subject close to my heart. I couldn't help feeling annoyed by the numerous spelling mistakes and incoherent mentions of Spanish brands and terms (Pedro Ziminex, really?). The contents is pretty good but in essence it's a re-writing of previous articles.
Whisky Nostalgia by Neil Ridley, about the constant refuge in time, heritage and retro styles of whisky (branding).
Something's in the air by Joel Harrison, about 'airroir' or the differences in whisky making around the world, from Tain to Texas or Taiwan.
A new era for Scotch whisky tourism by Becky Paskin, about the rising importance of visitor's centres in the business cases of distilleries.
Whisky investment: a golden opportunity by Johnny McCormick, about whisky funds and the possible loss of morality and passion in whisky buying.
Is this the a Golden Age for Scotch whisky by Charles MacLean. Does the unprecedented boom also mean whisky is better, or just different? And will there be a bust?
Feel the whisky by Ian Wisniewski, which focuses on the mouthfeel of whisky and the reasons for whisky to behave differently on our palate.
Recommended reading every year and it's no different this year. As always you can buy direct or get it from Master of Malt or The Whisky Exchange
Also interesting
Things that may not have been widely announced but that grabbed my attention in shops recently…