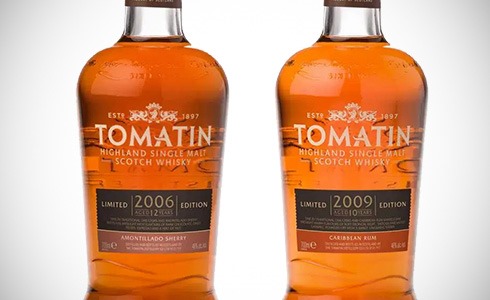 Tomatin 2006 Amontillado finish // Tomatin 2009 Caribbean rum finish
Highland distillery Tomatin announced two limited editions: a 2009 Caribbean rum finish and a 2006 Amontillado sherry finish.
The Caribbean rum matured for 9 years in traditional casks before being finished for one year in first-fill rum barrels. There are 7200 bottles for around € 60.
The Amontillado finish sounds more interesting to me as it's rarely used for whisky finishing. This one was also 9 years old before getting a three year finish in first-fill Amontillado. It costs around € 70, with 5400 bottles available. Both are a standard 46% ABV.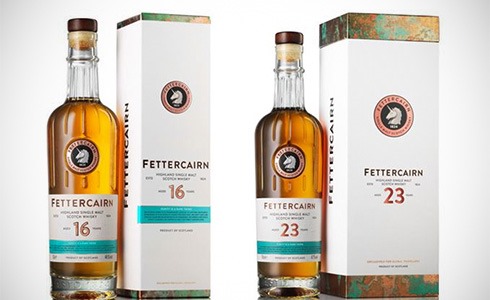 Fettercairn 16 Years // Fettercairn 23 Years
Two new travel retail expressions from Fettercairn: a 16 Year Old (46% ABV) and 23 Year Old (47% ABV), both matured in ex-bourbon casks. They join the 12 Year Old PX edition that was available in duty free.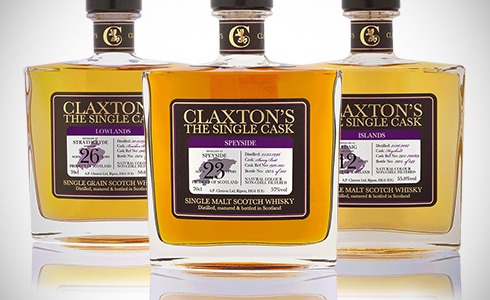 Claxton's whisky releases – Summer 2019
Claxton's announced the line-up for the summer of 2019, featuring six single casks:
BenRiach 2008 (56,5%, hogshead)
Ardmore 2008 (59,4%, ex-Islay barrel)
Glen Moray 2007 (51,4%, first-fill bourbon barrel)
Ledaig 2007 (55,8%, hogshead)
Speyside 1996 (57%, sherry butt)
Strathclyde 1992 (50,6%, barrel)
Also interesting
Whisky that may not have been widely announced but that grabbed my attention in shops recently…