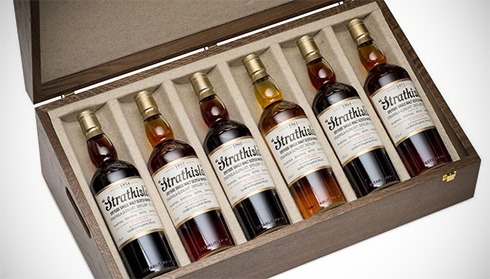 Gordon & MacPhail Rare Vintage Collection – Strathisla
Gordon & MacPhail announced a Rare Vintage Collection from Strathisla , a distillery with a long relationship with this bottler. The wooden case features six expressions distilled in 1954, 1957, 1960, 1963, 1964 and 1972. They were bottled between 2011 and 2014 and are now bundled.
Most of the bottles are single cask releases, except for the 1963 which was bottled from two butts. Only 75 sets are available for £ 10,000. Check Master of Malt for instance.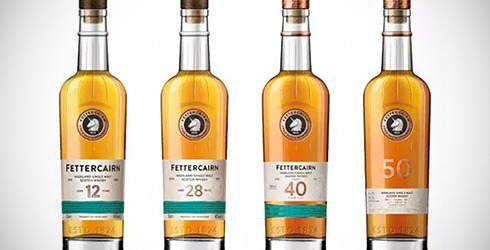 Fettercairn 12 Years / 28 Years / 40 Years / 50 Years
Fettercairn distillery is relaunched with a new core range:
Fettercairn 12 Years (40%), ex-bourbon, around € 55
Fettercairn 28 Years (42%), ex-bourbon, around € 600
Fettercairn 40 Years 1977 (48,9%), Apostoles sherry finish, around € 3600
Fettercairn 50 Years 1966 (47,9%), Tawny Port finish, around € 12.000
That's an interesting core range with a big hiatus between the standard 12 and the other ultra-premium releases. It's easy to see mother company White & Mackay took inspiration from the Dalmore range, with some of their preferred cask types but sadly also low bottling strengths and very high prices…
Also interesting
Things that may not have been widely announced but that grabbed my attention in shops recently…