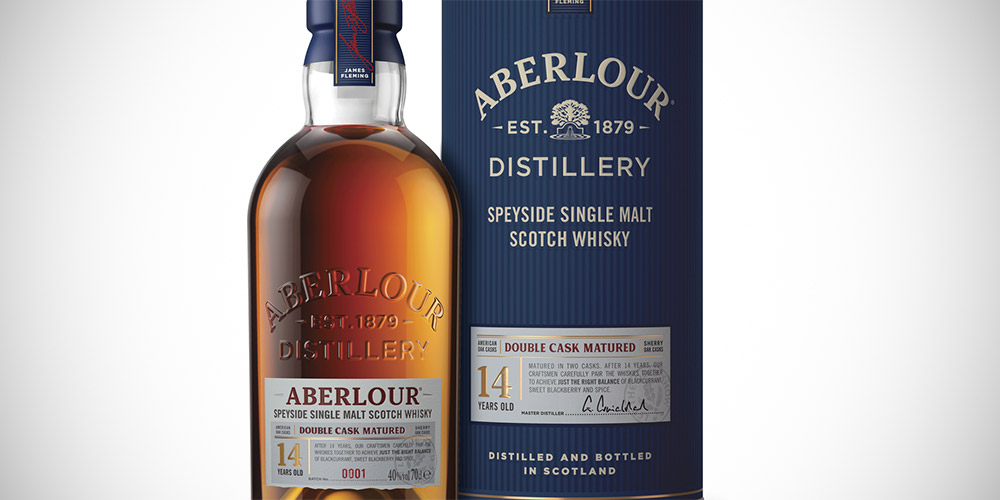 Aberlour 14 Years Double Cask Matured
Aberlour 14 Year Old is a new addition to its core range. It is Double Cask Matured, first in classic bourbon barrels, then in Oloroso sherry casks. Expect blackcurrants, blackberries and honey. I've seen prices between € 40 in France and € 55 in Germany.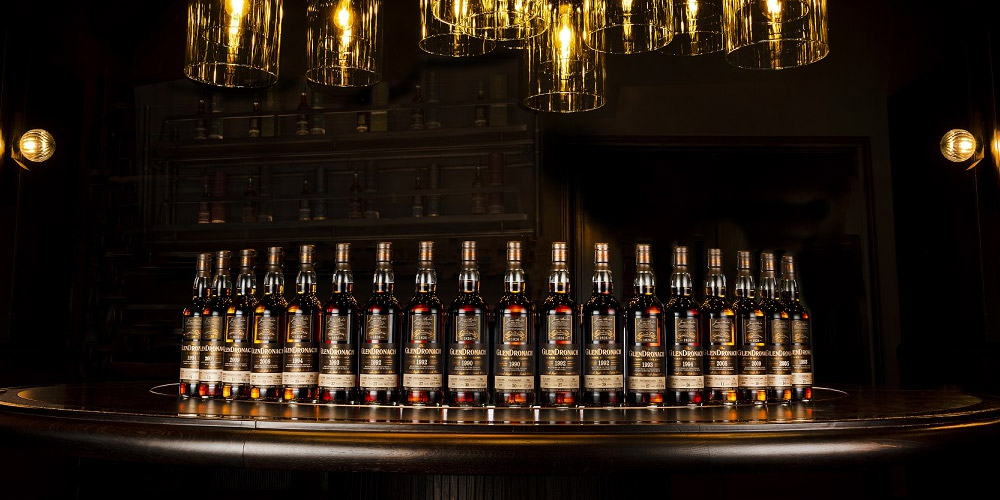 GlenDronach single casks Batch #18
GlenDronach releases the 18th batch of its single cask releases, a series of 18 Oloroso, Pedro Ximénez and Port casks filled between 1990 and 2009.
As in previous years the allocation is split into regions. Seven casks go to Canada / Asia / Middle East, four to the USA. In Europe we are getting:
GlenDronach 2009 Pedro Ximénez cask #2091 (692 btl.)
GlenDronach 2008 Pedro Ximénez cask #648 (682 btl.)
GlenDronach 1994 Oloroso puncheon #4363 (695 btl.)
GlenDronach 1992 Oloroso puncheon #7411 (658 btl.)
GlenDronach 1992 Port pipe #5897 (853 btl.)
GlenDronach 1993 Oloroso puncheon #7276 (699 btl.)
GlenDronach 1990 Pedro Ximénez puncheon #7006 (402 btl.)
Mind the high outturn for the 1993 puncheon compared to the 1990 PX puncheon – there's hardly any angel's share. Probably a vatting or a finish?
Prices seem to have taken a hike this year, a 1993 or 1992 will set you back € 675, the 1990 around € 1050.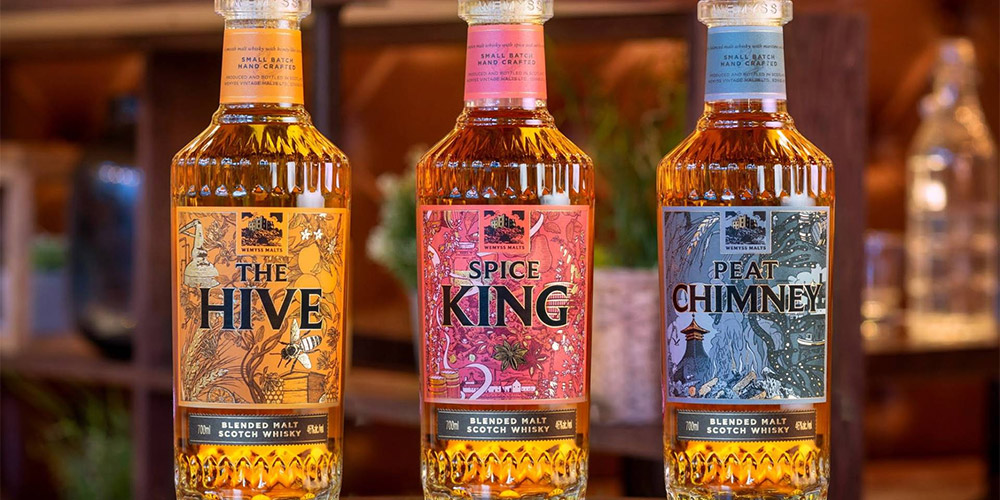 Wemyss Malts The Hive / Spice King / Peat Chimney
Wemyss Malts presented a new design for its blended malts. They are intended to have a very vivid personality, with colourful labels and a new decanter-style bottle.
I'm afraid the label design is very busy, especially Peat Chimney is hard to read. Also the bottle shape seems a little over the top for the price point of € 40-45, but let's wait until we have a real bottle in hand to make up our mind.
Also interesting
Things that may not have been widely announced but that grabbed my attention in shops recently…