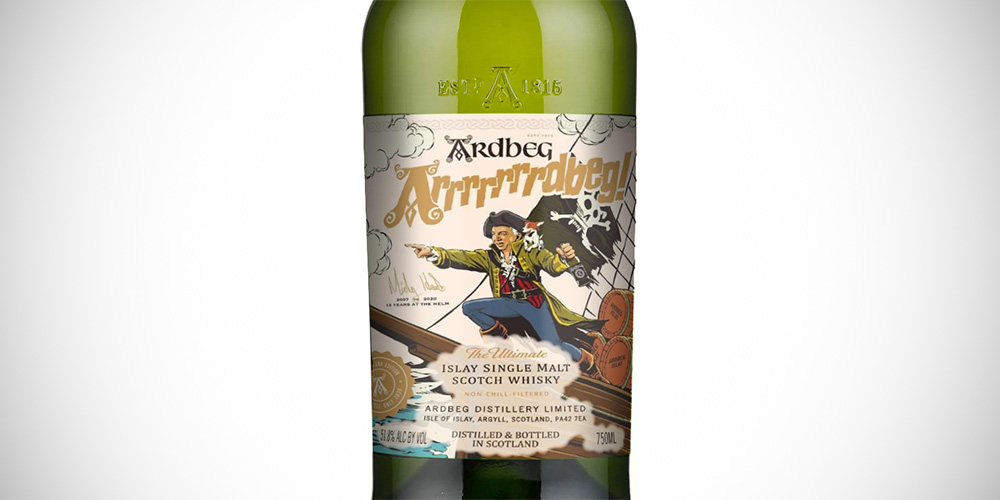 Arrrrrrrdbeg!
Distillery manager Mickey Heads is retiring from Ardbeg distillery this year after being the captain of the ship since 2007. To give him a fitted goodbye they'll launch Arrrrrrrdbeg, wholly matured in ex-rye casks.
It's unclear whether this would be a 13 year-old 2007 vintage whisky, but in any case it will be bottled at 51.8% ABV and only available to the Ardbeg Committee members, probably in fall 2020.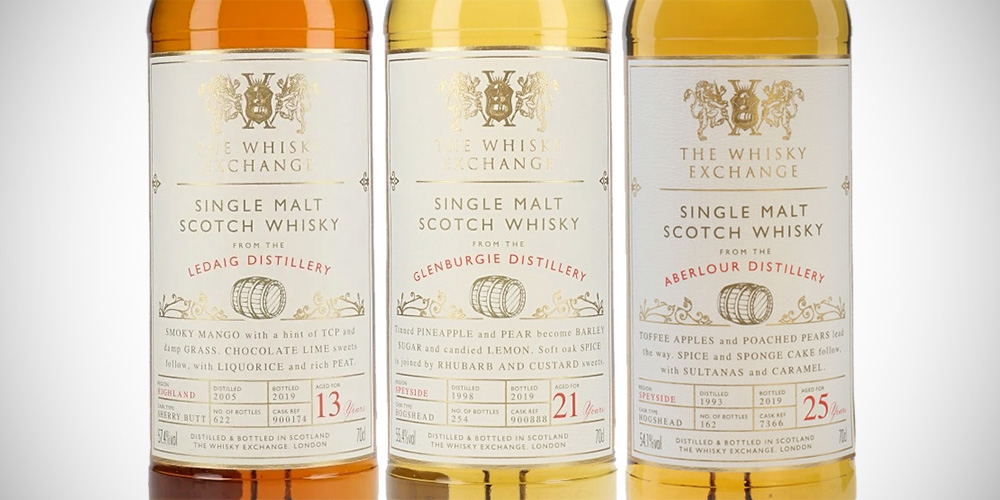 The Whisky Exchange single casks
The Whisky Exchange released a new series of single casks under its own label. Actually they were already presented at the latest Whisky Show, where a Springbank 1993 and Laphroaig 1998 already sold out.
The remaining nice bottles are now available from TWE, and I'll review a few of them in the next couple of weeks:

Interestingly there is also a 5 cl miniature set, featuring all nine releases including the ones that sold out.
Glenlivet 12 Years Illicit Still
The Glenlivet is working on a series called The Original Stories with limited editions that put a spotlight on some of the stories that are found in the history of the distillery.
The first expression Illicit Still is a 12 year-old. I'm not sure how it is different from the regular 12 except for the higher ABV of course (48% in this case). When George Smith founded The Glenlivet distillery, he had already been operating an illicit still (like many other in the valley).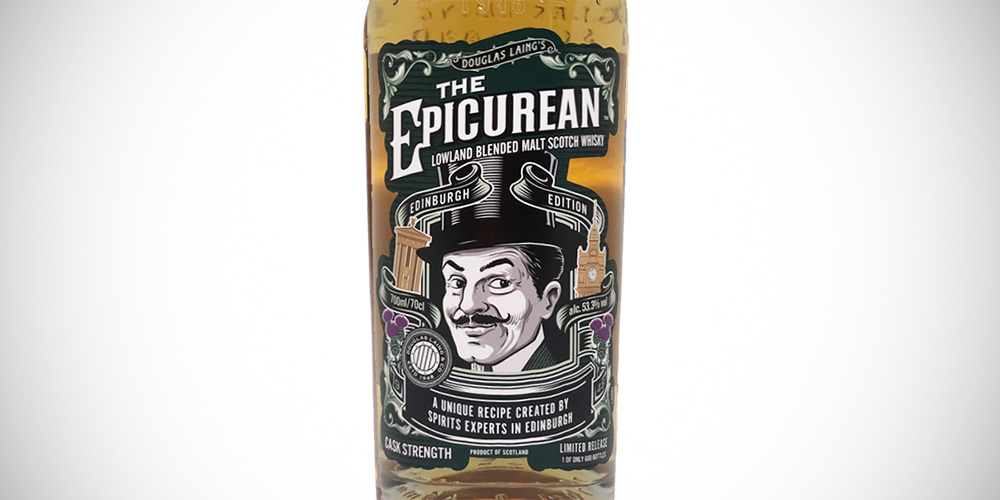 The Epicurean – Edinburgh edition
Douglas Laing has just announced The Epicurean Edinburgh Edition. Some time ago they hosted an event in London where people could try and combine various samples of Lowlands single malts, with the aim of combining them into a balanced end product.
The final recipe is now bottled at cask strength, with 600 bottles available from June 2020 for around £ 50.
Also interesting
Things that may not have been widely announced but that grabbed my attention in shops recently…