There they are: Diageo's Special Releases 2020. First observation: the Rare by Nature theme is here to stay, and you'll need good eyes to set them apart from the 2019 Special Releases at first glance.
Not only the visual identity remains the same. Many of the distilleries, even the ages and vintages are often the same. Some are simply new batches of what we saw in the past few years, like a new Talisker 8 Years or a Dalwhinnie 30 Years for instance. There are a few uncommon finishes though.
I was hoping Diageo filed the common whiskies first and had one or two unique things up its sleeve, but it's not the case: the below selection of eight Special Releases is the final, confirmed line-up.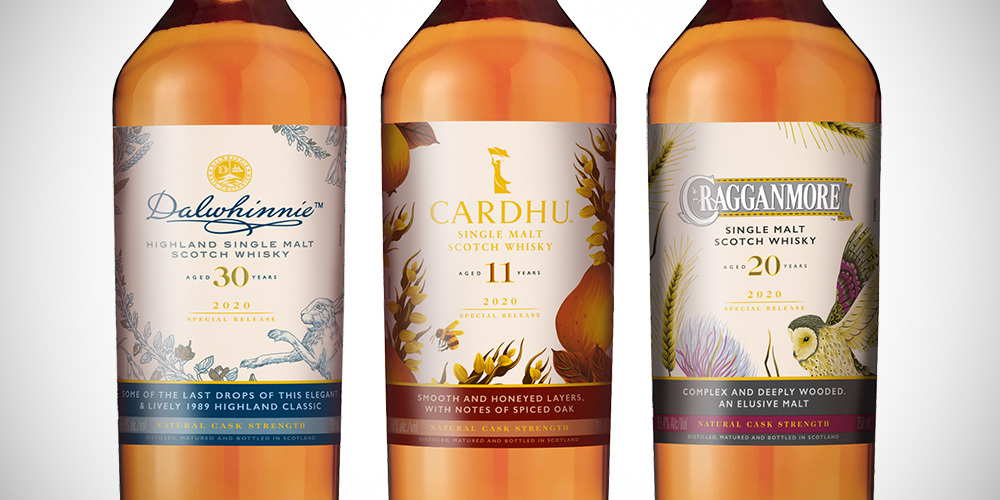 An 11 year-old version from refill, virgin oak and ex-bourbon . Bottled at 56.0% ABV with smooth and honeyed layers, as well as spiced oak. Price: £ 85 / around € 95.
From refill casks and new fresh-charred casks, bottled at 55.8% ABV. Complex and deeply wooded according to the label. Price: £ 130 / around € 145.
A 1989 vintage, bottled at 51.9% cask strength from refill hogsheads, both ex-bourbon and ex-sherry. A total of 6978 bottles are released. Some of the last drops from this vintage, they say. Price: £ 550 / around € 615.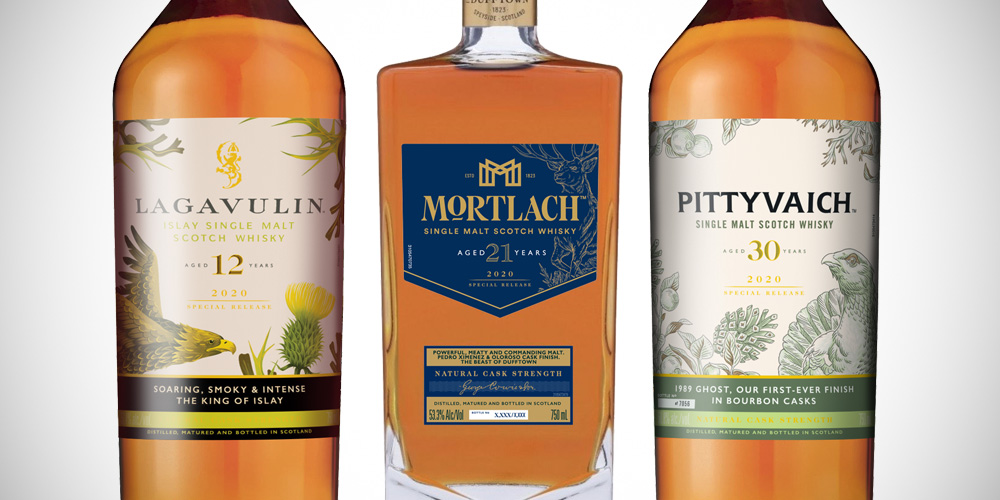 Bottled at 56.4% ABV this year. From refill American oak casks, with limited quantities available. Price: £ 125 / around € 140.
Bottled at 56.9% ABV after being finished in a combination of Pedro Ximénez and Oloroso seasoned casks. A totyal of 7692 bottles. Price: £ 575 / around € 650.
The only ghost distillery this year. A 1989 vintage bottled at 50.8% ABV finished in first-fill bourbon casks – that's a first. Number of available bottles: 7056. Price: £ 400 / around € 440.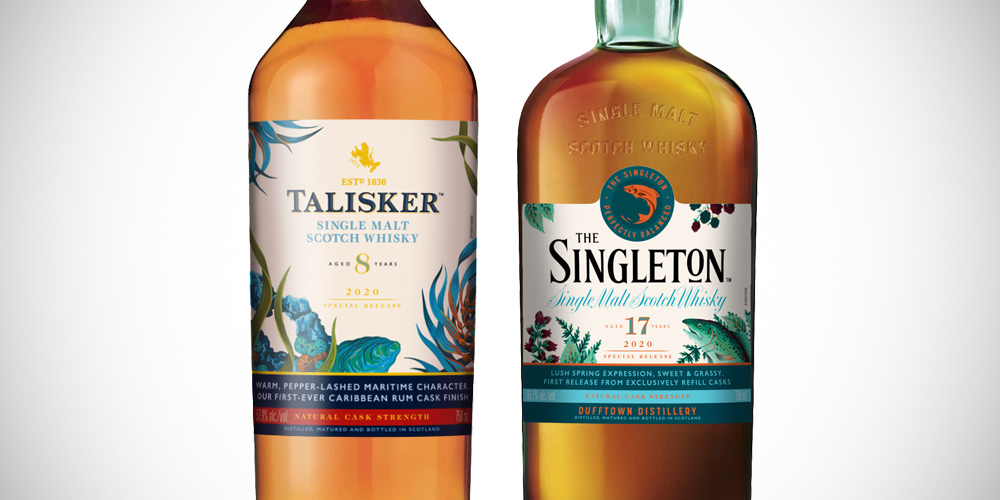 A new edition of the 8 year old that was introduced in 2018. Bottled at 57.9% ABV. Interestingly it is the first ever Caribbean pot-still rum cask finish for Talisker (or for a Special Release if I'm not mistaken). I hear this is one of the highlights this year. Limited quantieies. Price: £ 90 / around € 100.
The Singleton of Dufftown 17 Year Old
A single malt Dufftown release. Bottled at 55.1% ABV. The first release from this distillery exclusively matured in refill American oak hogsheads. Should be sweet and grassy according to the label. Limited quantities. Price: £ 110 / around € 125.
Special Releases 2020 prices
Update August 2020: the confirmed prices have been added to the list above. The Special Releases 2020 will be available from specialist Scotch whisky retailers and malts.com this Autumn.
The Special Releases 2020 are available from these shops, among others:
www.thewhiskyexchange.com
www.masterofmalt.com
www.lochfynewhiskies.com
www.whiskyshop.com