We knew Single Cask Nation as the bottlings from the Jewish Whisky Company in the US, and we even reviewed a couple of their first releases back in 2012. They've grown significantly and they recently started doing specific UK / Europe releases as well.
We've had a look at the second non-US batch, which included some interesting names like Imperial, Clynelish, Invergordon…
Aberfeldy 28 yo 1991 (42,7%, Single Cask Nation 2020, refill bourbon hogshead #7435, 193 btl.)
Nose: quite a warm fruitiness at first, on overripe peaches and pears on syrup. Some biscuity notes and cinnamon, as well as a little heather honey. After a while some grapefruit comes forward, as well as a slightly herbal / leafy edge. Really good.
Mouth: you get a sense of old Speyside fruitiness, slightly thin but showing a pretty unique combination of wet chalk, citrus peels again, wee notes of cardboard and hints of green tea. Still a bit of honey in the background. Some earthy barley and floral wood as well. It goes in different directions.
Finish: medium, with a leafy, green note, aniseed and an unexpected salty edge.
Peculiar whisky, not exactly a classic profile but very entertaining. Whisky with a loose screw… On this side of the ocean we can get it from The Whisky Exchange.
Imperial 24 yo 1996 (54,65%, Single Cask Nation 2020, second fill bourbon barrel #3420, 186 btl.)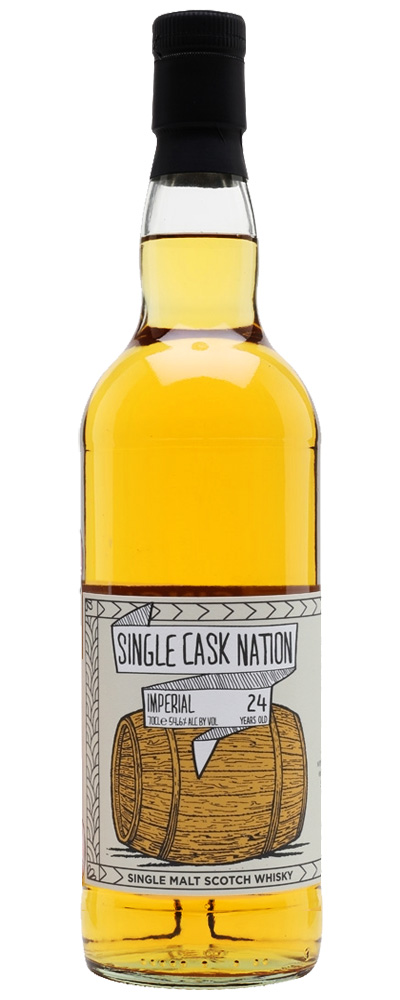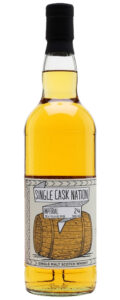 Nose: again not entirely as expected. Imperial tends to be fresh and fruity, this is more herbal and oaky. Green apple, lemon peels, over time also sweeter oranges and peaches. Subtle hints of toast. Mint candy and mineral oils.
Mouth: here as well the classic citrusy fruitiness is noticeable but overtaken a little by mint, nutmeg and allspice, as well as some herbs (rosemary, aniseed). Some vanilla and caramel before getting a little sharper again, on white grapefruit. Leafy touches too.
Finish: long, with white pepper and herbal notes.
Interesting. At this point I started asking myself: is it a deliberate strategy to pick uncommon, slightly deviant casks, or is it simply the casks that brokers couldn't get rid of? Really not bad, just not the kind of whisky Imperial is famous for.
Score: 85/100
Glen Elgin 10 yo 2010 (61,3%, Single Cask Nation 2020, second fill bourbon hogshead #801386, 293 btl.)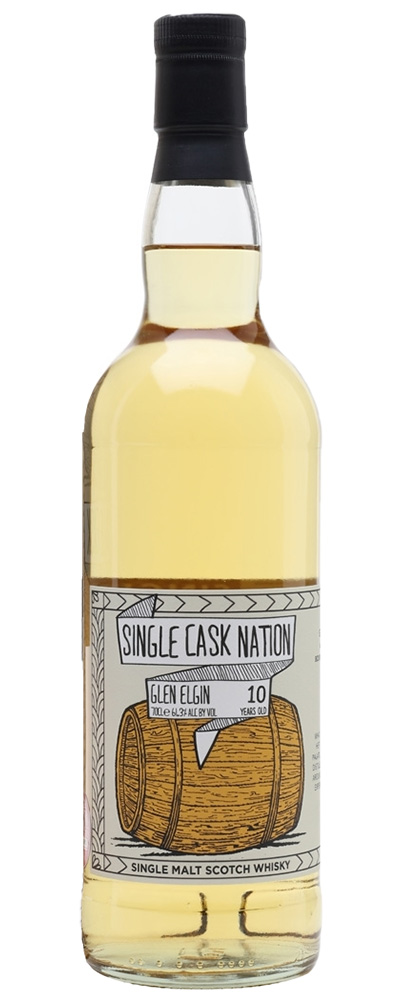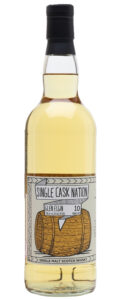 Nose: fresh and vibrant. Plenty of lemons, Granny Smith apples, green melon and kiwi. Plain cereals. Whiffs of white flowers, grassy notes and subtle vanilla.
Mouth: very strong and a little eau-de-vie-ish. Lots of lemony notes and apples again, now also green notes like pine needles, caraway seeds and citrus zest. Grapefruits. More vanilla towards the end. Hints of latte in the end but that may well be the high strength.
Finish: long, zesty, and green.
A more classical offering here, but obviously also younger and less complex than the ones before. Glen Elgin is even better a slightly higher age, but already enjoyable at a mere 10 years of age. This one is still available from Master of Malt.
Score: 83/100
Invergordon 45 yo 1974 (46,9%, Single Cask Nation 2019, first-fill bourbon barrel #7844000025, 194 btl.)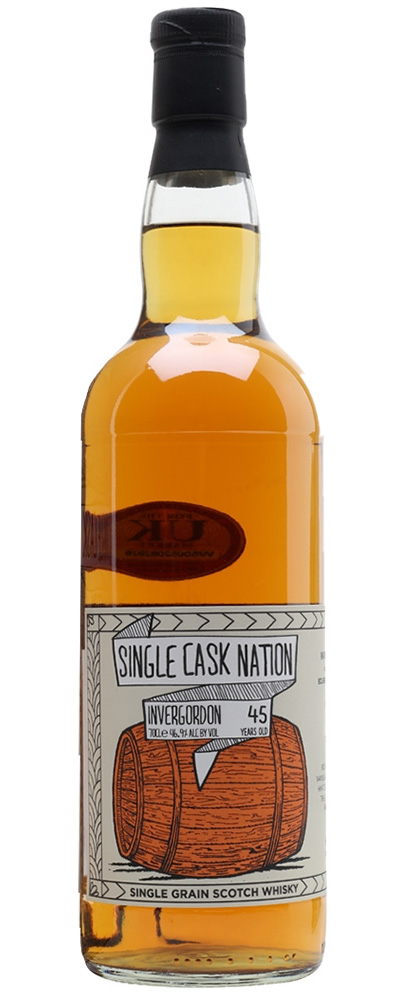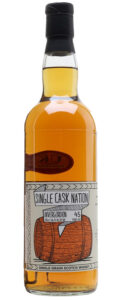 Nose: a nice hint of fragrant wood polish up front. Then plenty of natural vanilla cake and Belgian waffles and creamy coconut. A little white chocolate, sweet orange, hints of marzipan. There's more than one hint at American whiskey here, in a softer form.
Mouth: rich, creamy, again showing a more gentle version of bourbon whiskey in a way. Caramelized nuts, coconut flakes and fresher orange and lemon peel to keep a nice balance. Controlled cake sweetness with icing. A lot of toffee and vanilla (latte). Very soft spices here, the oak goes by unnoticed.
Finish: long, showing more oak (char), with caramel and just a hint of rose pepper.
Really good, this one. Refined and complex. Old Invergordon is often top-notch and 1974 seems to be a special vintage in my book. Sold out as far as I can tell?
Score: 88/100