Waterford is still working hard to pave the way for terroir-driven Irish whiskey. This year they've released a biodynamic edition (Luna 1.1), as well as a second edition of the organic Gaia, and a few new single farm editions. Some of the first batches are still on the shelves though, so it remains to be seen how customers will cope with the endless stream of small-scale releases.
We start today's session with the 1st Cuvée Pilgrimage, the inaugural release which was only available during a festive day at the distillery.
Waterford 1st Cuvée Pilgrimage (50%, OB 2020, 1500 btl.)
Nose: very rich already. There's a lot of plain vanilla and sweet barley, with hints of bread and ginger, as well as some  toffee. Floral overtones. A nice, bright acidic touch of juicy berries and oranges, with almonds and hazelnut in the background. A certain oily / greasy hint as well.
Mouth: same brightness at first, showing oranges and marmalade, pears and vanilla biscuits. White pepper, hints of caramelized nuts and golden raisins. Light chocolate towards the end. There's an unsurprising touch of raw grains and a woody footprint as well, but the depth and oily texture are really nice.
Finish: mostly fading on spices like ginger and juniper, with grassy notes and a hint of cocoa butter.
Possibly the best Waterford expression I've had so far. It's more all-round than the majority of the single farm releases. Thanks for the sample, Thijs! Now all I need to do is search for the more widely available Waterford Cuvée.
Next up is the UK exclusive named Grattansbrook 1.1, the first release from the 2015 harvest of Taberna barley. It was aged for 3 years and 10 months in different cask types, including first fill bourbon, virgin oak and French oak VDN.
Waterford Grattansbrook 1.1 (50%, OB 2020, UK exclusive)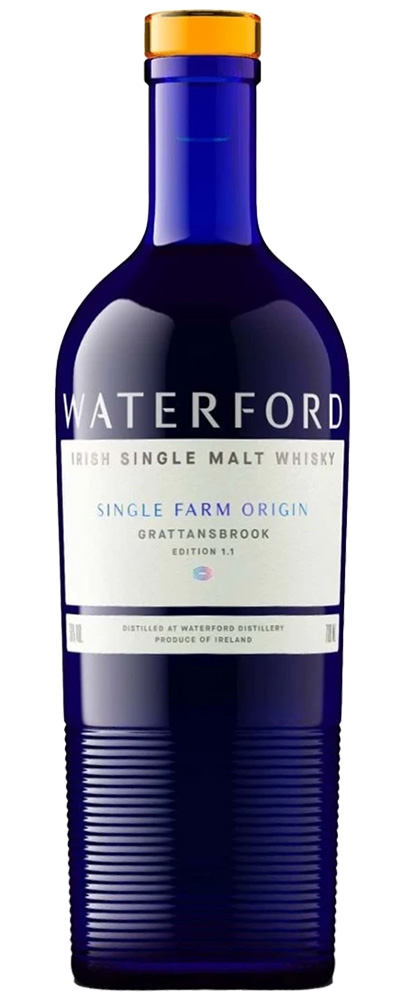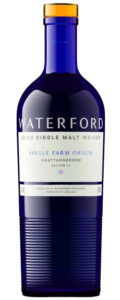 Nose: a similar malty backbone, with all kinds of barley notes, white bread and muesli, as well as some orchard fruits and vanilla. Banana peels and lemons. Grassy notes too. Rougher, less complex than the Pilgrimage.
Mouth: oily and grassy again, followed by hints of lemon and kiwi, ginger and subtle green tea. Always vanilla and plain wood, hints of cinnamon as well, but never crossing the line of becoming too obviously 'pushed'. Grapefruit in the end.
Finish: medium length, pretty spicy, with zesty citrus and oak.
Also good, though more straightforward and punchy, lacking the depth and balance of the 1st Cuvée Pilgrimage. A nice sipper already. Still available from The Whisky Exchange or Master of Malt for instance.
Score: 84/100
The last one for today is Ballymorgan 1.1. We've already had the second edition of Ballymorgan some time ago, when it was one of my favourites in that batch, but never this first edition. The whisky was fermented for 136 hours, by the way.
Waterford Ballymorgan 1.1 (50%, OB 2020, 9000 btl.)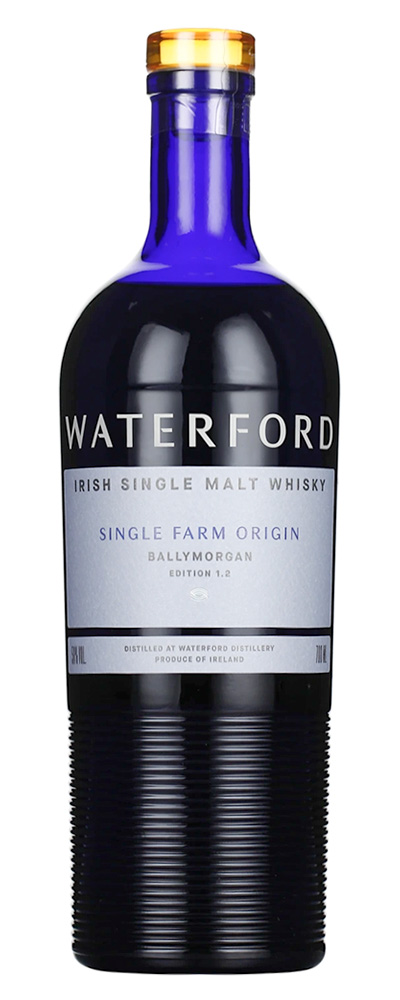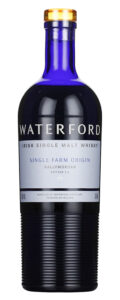 Nose: yes, I really like it when the juicy, tangy fruitiness prevails over the bready, malty notes. Mirabelles, lemons and red apples. There's also a winey hint that reminds us of some Bruichladdich releases. Hints of chalk, eucalyptus and chiffon leather. A bit of rice pudding underneath.
Mouth: rather fruity albeit a little more synthetic in a way. White Haribo candy, green mango and green banana, as well as oranges. There's a herbal and mineral note, evolving to freshly cut grass and dough. More obvious oak than in the other two.
Finish: medium length, gingery, lemony, with more malty notes now.
Although I like the fruitiness on the nose, this Ballymorgan feels slightly strange on the palate, and simply more immature too. It's one of the farms I'll be following more closely though. Still available from Master of Malt.
Score: 82/100