About time we reviewed the latest batch 1.2 of Waterford Single Farm Origin releases. We'll try Ballymorgan, Bannow Island, Ballykilcavan and Sheestown. Not sure why we had them in this particular order, they just ended up that way.
All of them have been matured in French wine casks, first-fill bourbon barrels, Virgin oak barrels and Vin Doux Naturel (VDN) casks, in different ratios. By the way, I've recently learned that Waterford also catalogues all of its sherry casks as VDN, even Oloroso which is strictly not doux.
Waterford 4 yo 2016 'Ballymorgan 1.2' (50%, OB 'Single Farm Origin' 2020, 30000 btl.)
Nose: a generous bed of sweet grains, with some fruity notes on top (lemons and oranges, gooseberry, maybe a hint of mango) as well as a nice chalky side. I like the vibrant sweet and sour mix.
Mouth: plenty of orchard fruit, with some very light tropical touches. Apples, oranges, a whiff of pink grapefruit. Then more towards malty notes, grain biscuits, pepper and nutmeg. Pink grapefruit becomes yellow grapefruit (peel) towards the end.
Finish: quite long, minty and grainy, with some wood resin coming to the fore.
Not extremely complex, but nicely balanced whisky, still showing a big grainy core but also some fruity notes that I'm sure could become spectacular in a few more years. Available from Master of Malt, The Whisky Exchange and many more.
Waterford 4 yo 2016 'Bannow Island 1.2' (50%, OB 'Single Farm Origin' 2020, 9000 btl.)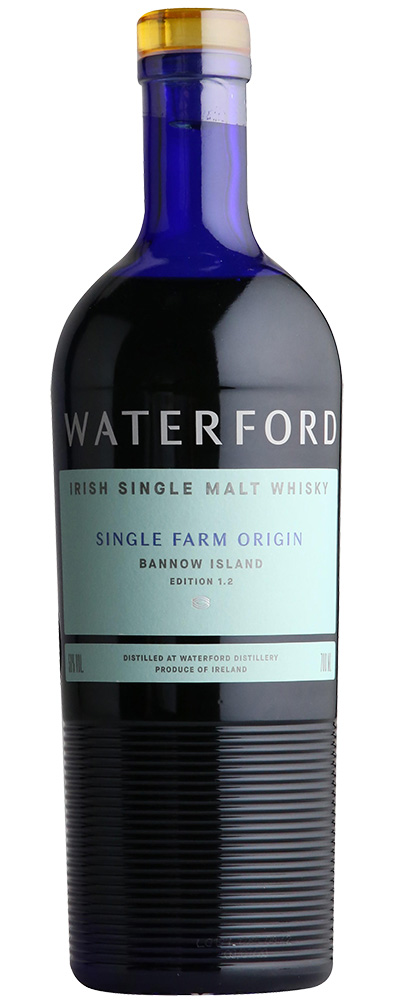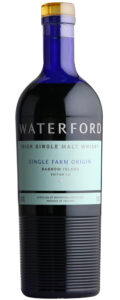 Nose: both oilier and more floral than Ballymorgan. Meadow flowers with hints of fresh laundry. Green apples, greengages, hints of grass or moss as well. Still a grainy side, but more like yeasty dough. Hints of potatoes as well.
Mouth: slightly sweeter than Ballymorgan, I'd say, a few raisins and a hint of creamy custard and marzipan. Then back to mouthwatering fruits, like green apple and rhubarb. More dough and flowery touches. White pepper and some herbal, leafy notes.
Finish: not too long, showing caramel and a hint of marshmallow, but mostly oak spice.
This one feels slightly younger and less integrated, with the dough and oak spice. Check TWE or MoM.
Score: 82/100
Waterford 4 yo 2016 'Ballykilcavan 1.2' (50%, OB 'Single Farm Origin' 2020, 9000 btl.)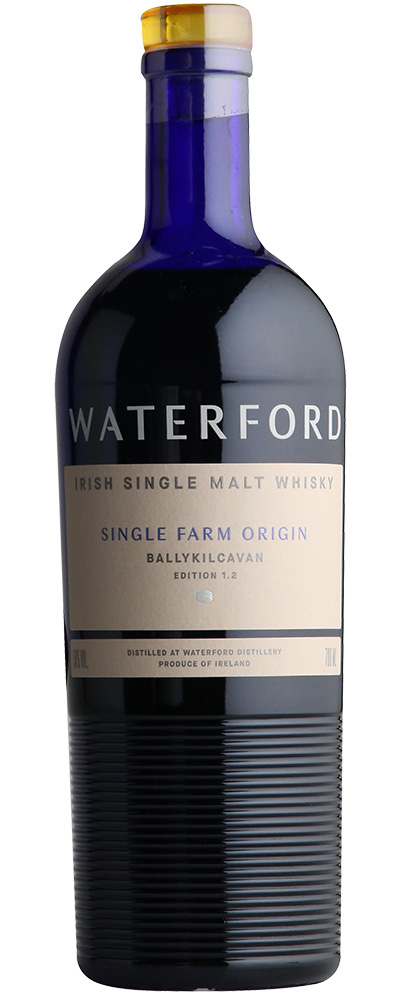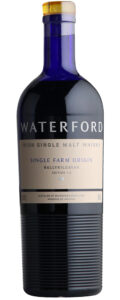 Nose: a slightly rubbery onset, but maybe it simply stands out in this particular line-up. Then picking up wet earthy touches, brown bread and herbaceous notes. A more 'farmy' farm origin if that makes sense. Some typical bourbon spice, grape skin and a nutty note. Interesting, because this one has (slightly) less of the grainy notes that are so common in all the Waterfords so far.
Mouth: oily and sweet. The most velvety mouthfeel of them all so far, but also showing a clear bitter side. Lemon peel, something grassy and resinous. Juniper. Sourdough bread. Green wood. There's some honey and a popcorn sweetness underneath, but still a bit austere.
Finish: medium, still quite oily, with honey and pepper.
I had some difficulty with the rubbery and farmy hints on the nose, and then with the bitter side on the palate. Interesting but I'd have to force myself to drink a whole bottle. See TWE or MoM.
Score: 79/100
Waterford 4 yo 2016 'Sheestown 1.2' (50%, OB 'Single Farm Origin' 2020, 30000 btl.)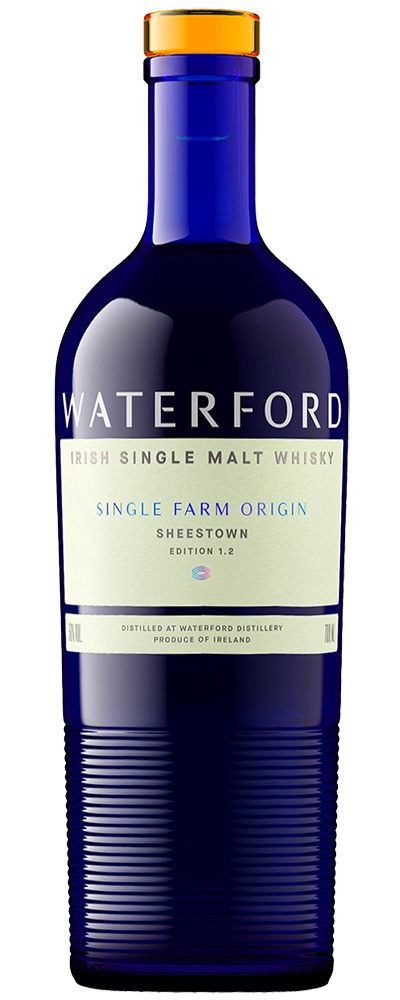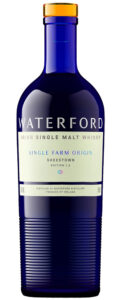 Nose: much fresher and fruitier again, with peaches, cooked pears and oranges. Custard, light nougat and sugar bread. Whiffs of white pepper. These meadow flowers and light chalky touches as well. A faint minty edge too. Nice.
Mouth: sweet marzipan and creamy biscuits. Barley sugar. Quickly followed by some herbal and leafy notes that give it a faint bitter edge again. Pepper and ginger. A hint of dark chocolate in the background, something I didn't find in the others.
Finish: long, with grapefruit peel, oak spice and cinnamon.
A very interesting composition, with a bit of everything that Waterford has to offer at this point. Really good, and nice to see a slightly darker profile on the palate. Check The Whisky Exchange, Master of Malt or your local retailer of course.
Score: 84/100