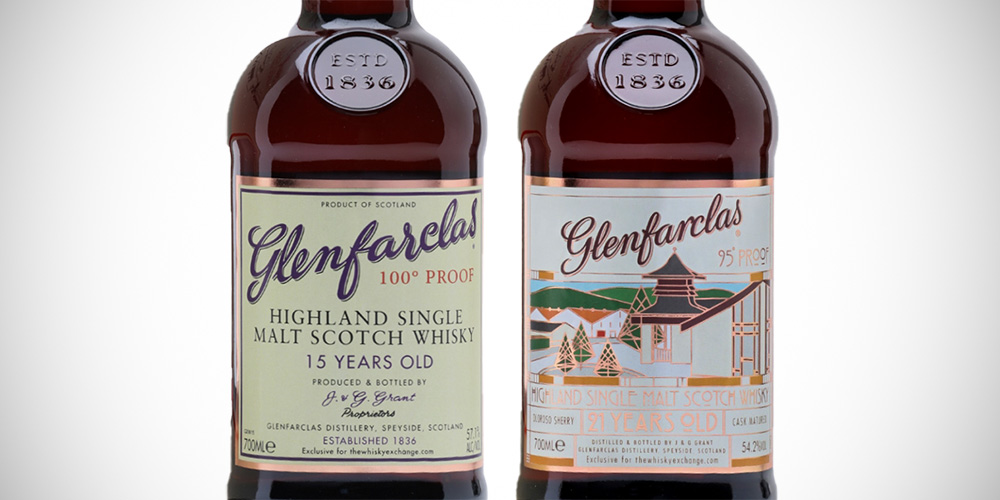 Glenfarclas 15 Years 100° Proof / 21 Years 95° Proof
The Whisky Exchange released a pair of Glenfarclas exclusives. They've been working with Glenfarclas since the early days of TWE, selecting single casks as well as small batches like these.
Now these two are available. Both are composed with sherry seasoned casks, offer a bit more intensity than the regular bottlings and are quite reasonably priced in my opinion:
Expect my review early next week…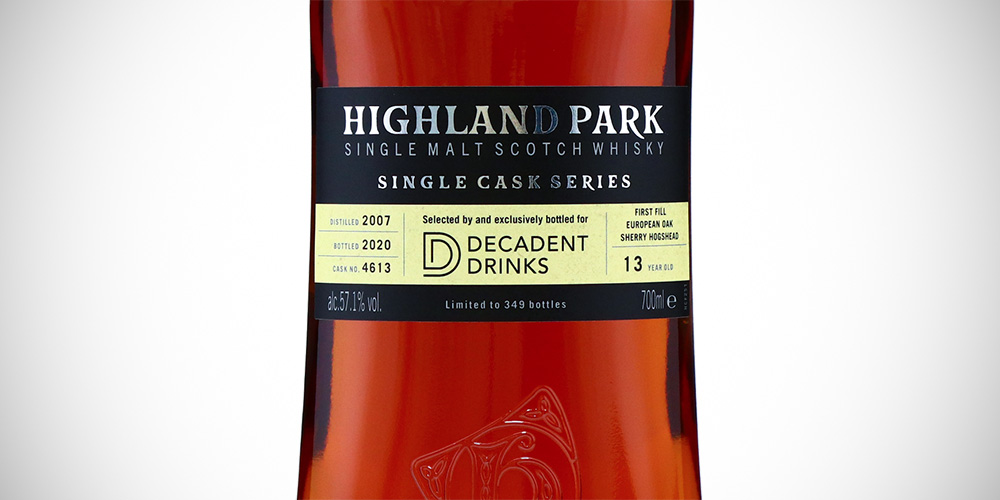 Highland Park 2007 for Decadent Drinks
Decadent Drinks is the name behind the WhiskySponge series. Angus is now also doing official bottling selections, starting with a Highland Park 2007 single cask #4613. It's a European oak sherry hogshead bottled at 57.1% which is actually slightly diluted from the original strength, in order to release more flavour. It was selected for its old school character and very subtle peat.
The bottle will appear in their online shop this Monday.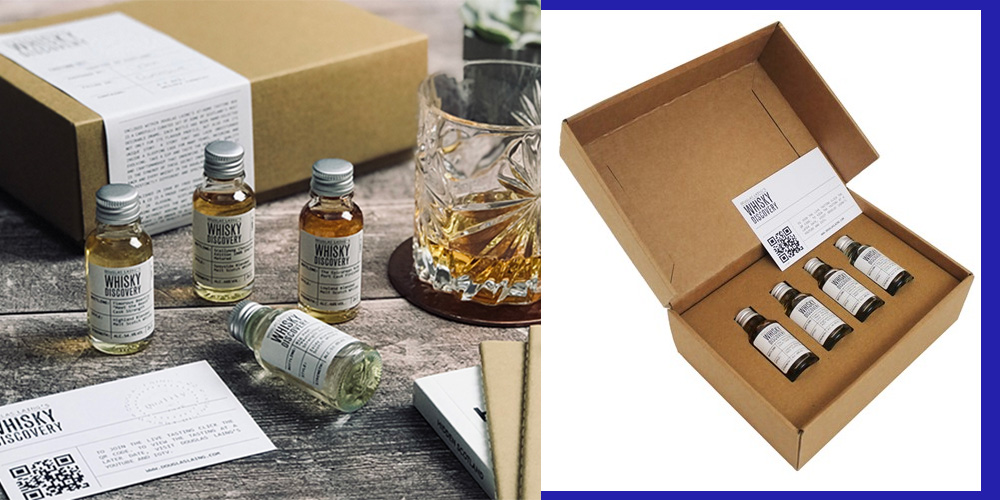 Douglas Laing Whisky Discovery set
Douglas Laing is giving us a chance to try an exclusive pre-release of some of the finest drams they have up their sleeve for 2021. They're offering a set of 4x 20ml samples with some of their upcoming limited edition Remarkable Regional Malts whiskies.
The Epicurean Ruby Port finish
Timorous Beastie "Meet The Beast" (cask strength)
Scallywag "Chocolate"
Big Peat "Peatrichor" (cask strength)
The pack also includes a ticket to a live online tasting on Thursday 6th May. The set is available now from the Douglas Laing website.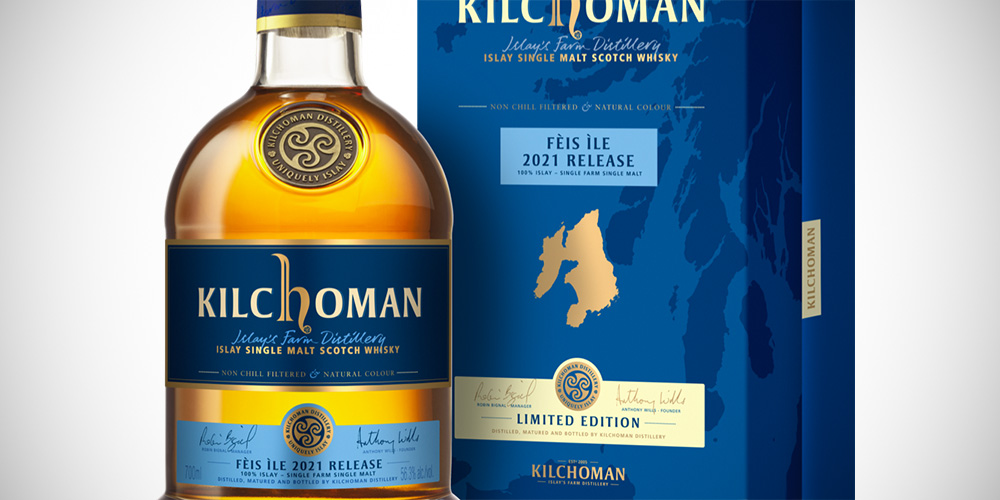 Kilchoman Feis Ile 2021
Kilchoman has already announced the Kilchoman Feis Ile 2021 release. The idea is to sell bottles and sample sets now and organize online tastings in June.
It is a vatting of eight casks, 55% bourbon (all from 2012) and 45% sherry casks (or more accurately Oloroso from Huelva – two 2011 butts seasoned by Miguel Martín). It is bottled at 56.3% ABV with 2832 bottles available on their website on April 21st from 2pm Islay time.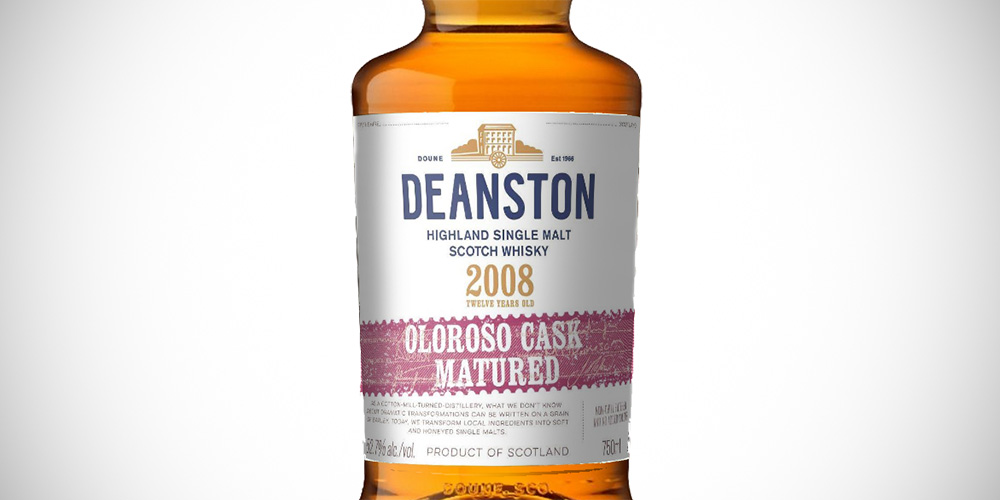 Deanston 2008 Oloroso Cask Matured
The label of a Deanston 2008 Oloroso Cask Matured has appeared. They have already bottled a similar 2002 release in the past – this time it's a 2008 vintage bottled at 52.7% ABV. No information on the release date yet.
Also interesting
Things that may not have been widely announced but that grabbed my attention in shops recently…