Another head-to-head comparison today, of two 49 year old single grain whiskies. One is an Invergordon 1973 from the latest batch of The Whisky Agency bottlings. The other is an Invergordon 1972 recently bottled by Maltbarn. Two high quality bottlers and interestingly both have a relatively low alcohol strength – this could be interesting.
Invergordon 49 yo 1973 (40,3%, The Whisky Agency 2022, bourbon barrel, 191 btl.)
Nose: really soft and velvety. Vanilla cake with generous varnished notes and leather. Flowery honey, soaked grains, as well as stewed bananas, baked apples and some quince jelly in the background. Light whiffs of pencil shavings, but very casually. Really elegant and nicely rounded.

Mouth: a nice mix of dry notes and sour touches. Apples (both green and yellow) with hints of berries. Tobacco leaves, eucalyptus, lots of minty notes. Green tea with citrus notes and honey. While the sourness is also the result of the wood, there's no woody astringency as such.
Finish: medium long, still a mix of sour fruits, leather, cake and honey.
A fairly subtle Invergordon – entirely rounded and honeyed with a few sour drops adding vibrancy. Still available in a few stores around Holland and Germany, but mostly gone.
Invergordon 49 yo 1972 (44,4%, Maltbarn 2021, bourbon cask, 87 btl.)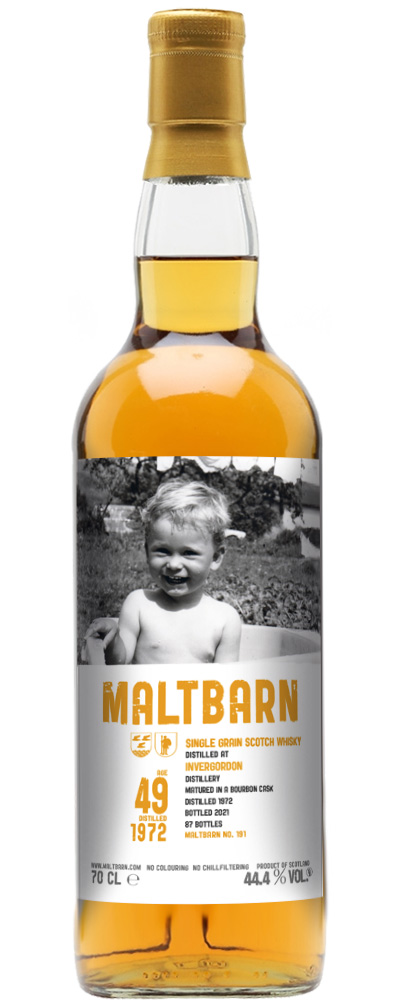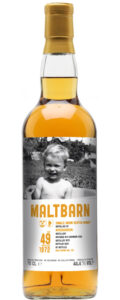 Nose: everything is bolder here. There's a little nailpolish and paint, alongside varnished wood. Leathery notes again. Then more bourbonny spice, like white pepper and cinnamon. Vanilla, marzipan and peach in the background.
Mouth: mintier at first, then becoming slightly dusty and darker. Old leather-bound books, hints of tea and tobacco. Pepper and sweetmint. Hints of ginger. Then some old sugarcane rum, sweet liquorice and honey. Subtle rye spice too.
Finish: medium long, with varnished notes, sweet grains and more floral honey.
Less subtle than the Whisky Agency bottling, with more spice coming out. Still a very balanced grain whisky though, admittedly with a slightly higher complexity. Score: 89/100